2019 Ford Transit Connect near Dubuque Iowa
View Inventory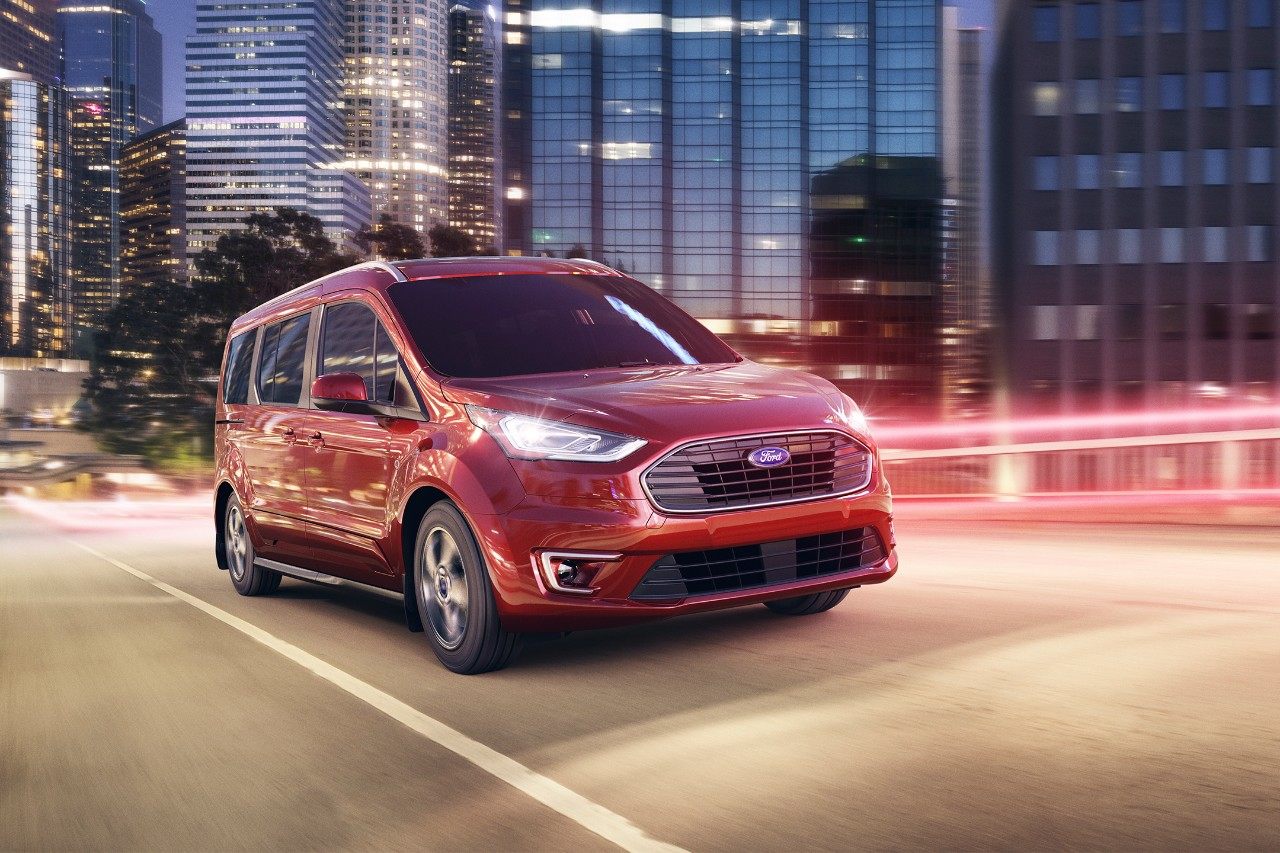 Vehicle Overview
If you are looking for an affordable and reliable way to transport passengers or cargo around town and beyond, a closer look at what the 2019 Ford Transit Connect offers is a smart idea. This is a commercial-style van that also has applications as a personal vehicle. For example, it is a great no-frills alternative to the classic minivan. The automaker has refreshed its look recently to give it a more modern and appealing flair, and it has the qualities of an enlarged wagon. Whether you are in the market for a business vehicle, a spacious people-mover or a cargo wagon, contact Brad Deery serving Maquoketa Dubuque Iowa for more information about what this incredible vehicle offers.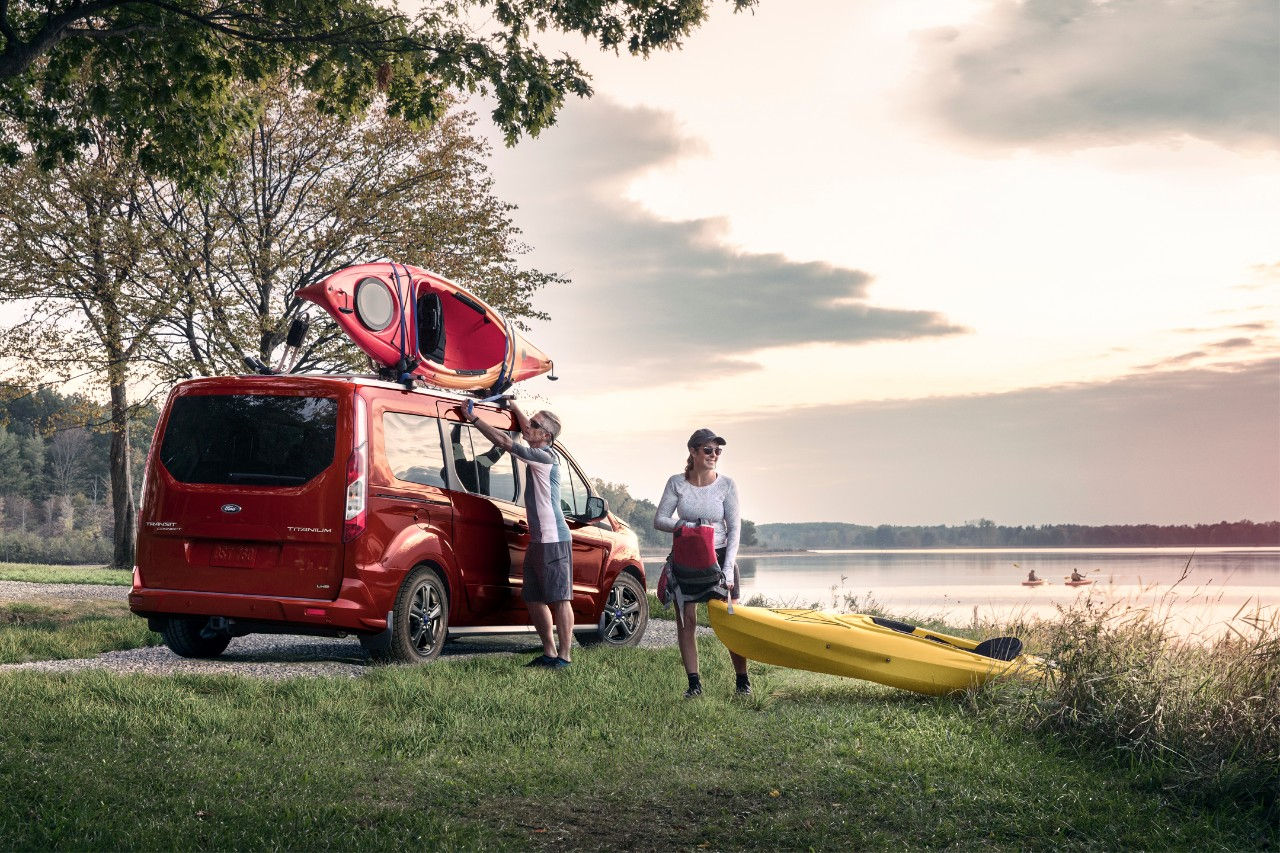 2019 Ford Transit Connect's Exterior
When you review this 2019 Ford cargo wagon in person, you can admire the sleek contouring on the exterior. This is not your run-of-the-mill commercial van that lacks personality and style. On the front end, the hood slopes downward to improve driver visibility and to enhance aerodynamics. The grille fades dramatically into the front headlights. Large front doors provide easy entry. Sliding side doors and large rear doors are ideal for loading many passengers or ample cargo into the van with ease. The rear window has a large wiper to enhance visibility. A low profile gives this vehicle a wagon-like look and makes it practical to access the interior. During your test drive near Dubuque, you can select your preferred exterior color.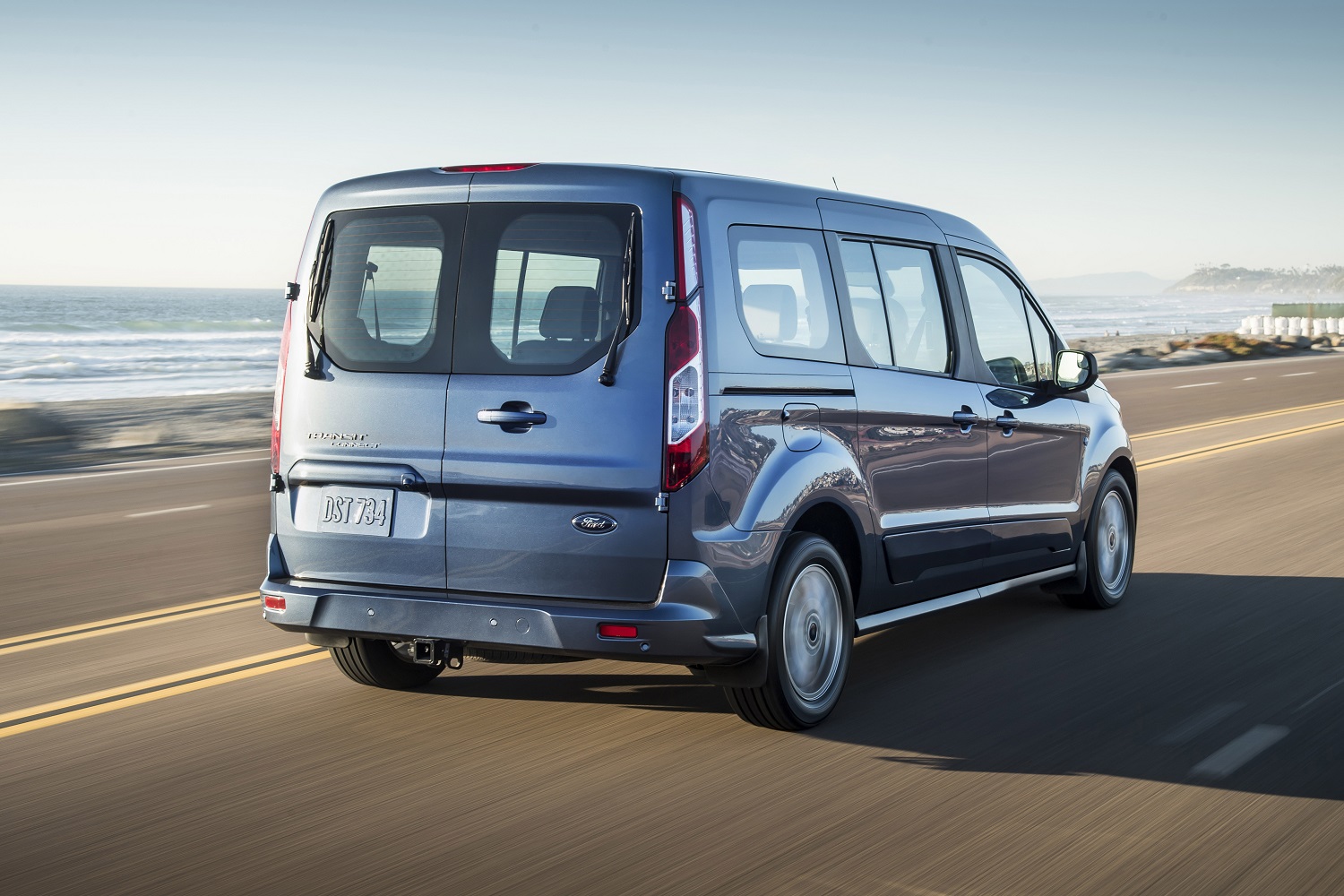 2019 Ford Transit Connect's Interior
The Transit Connect has been a top-seller in the cargo van segment in the United States for several years, and one reason for its popularity is its incredible functionality. When you stop by our dealership near Dubuque, you will see that this van has a lovely interior that combines exceptional style with a full range of comfort and convenience features. The well-designed dashboard has a flip-up navigation screen in full color, a robust sound system with easy-to-use rotary knobs, a climate control system with interior air filtration, a comfort-grip steering wheel with audio and cruise controls on it, power steering and more. Throughout the cabin, you can take advantage of comfortable seating with ample passenger seating for up to seven adults, multiple cupholders and storage features, overhead lights, power windows, power door locks and more. The rear seating areas can be removed so that the cargo area is expanded, and the cargo area can be customized to fit your specific commercial needs.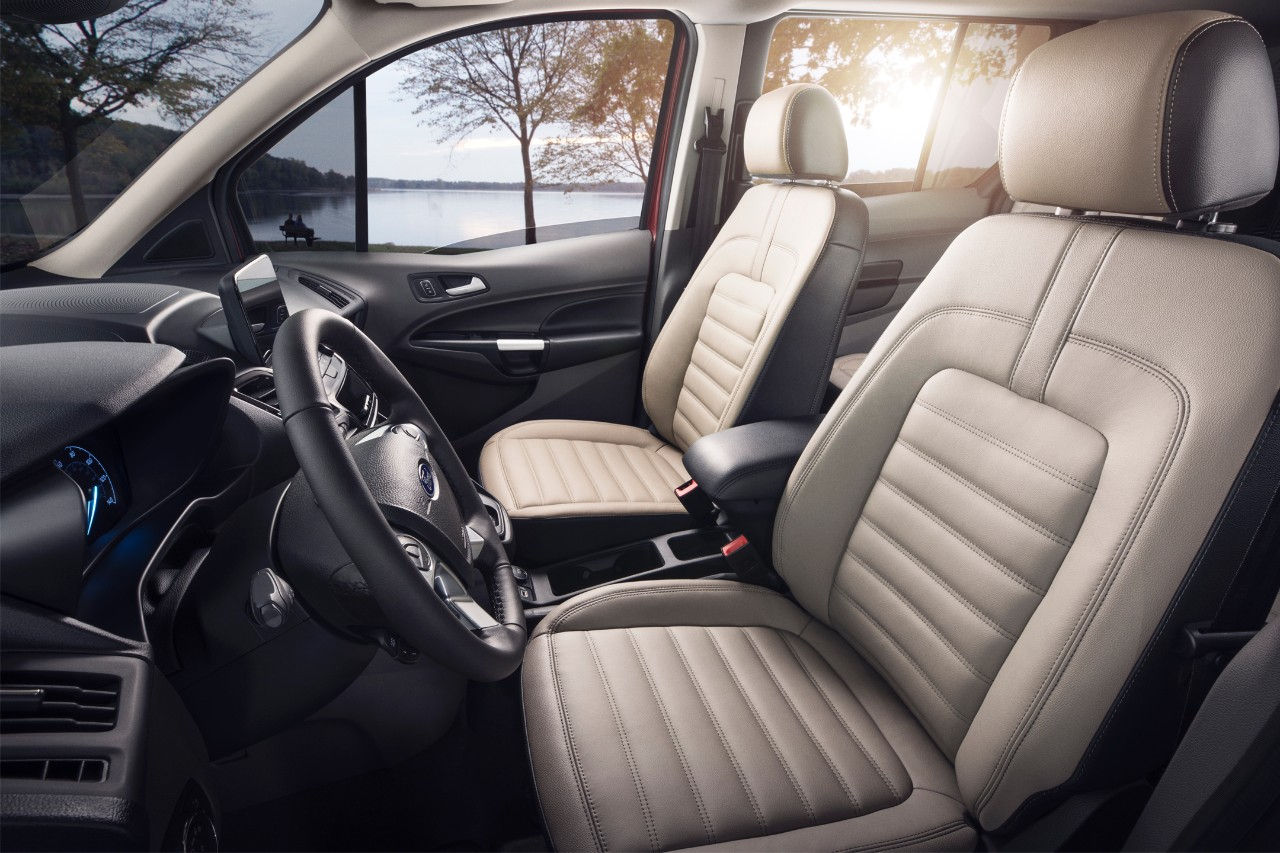 2019 Ford Transit Connect's Mechanical
You may think that a cargo van that could be used for commercial purposes would have a bumpy, uncomfortable ride, but this is not the case. This 2019 Ford is loaded with high-end mechanical features so that your time on the road is enjoyable. In fact, its excellent suspension system and shocks make this a smart vehicle to buy when you want to take it off-road on personal adventures. The new Transit Connect even has an innovative wind stabilization feature that is designed to reduce movement associated with strong crosswinds that may strike this high-profile cargo van. Updates that are new for 2019 include a new transmission and an improved rear suspension feature. Contact Brad Deery serving Maquoketa Dubuque Iowa to get to know more about the fabulous mechanical features in this vehicle.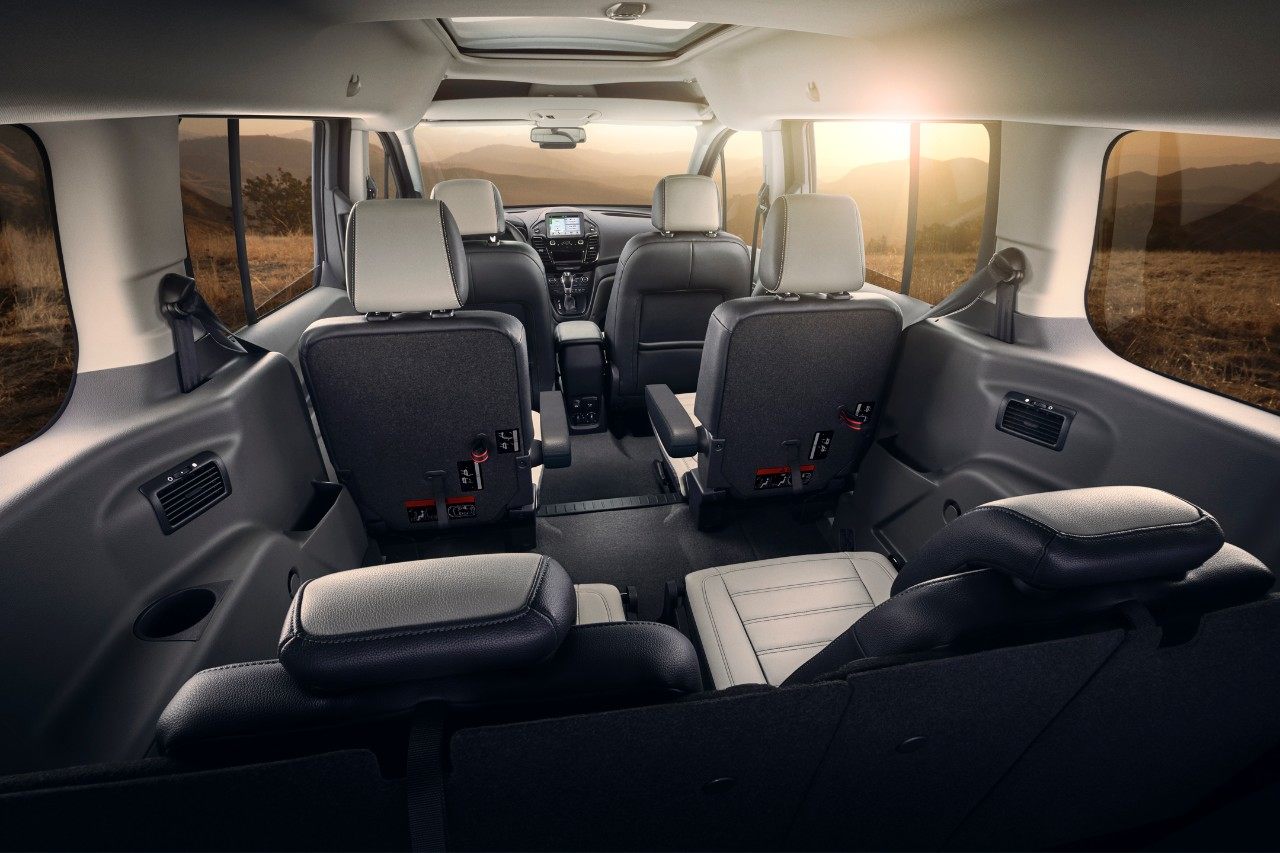 2019 Ford Transit Connect's Powertrain
If you are completing a close review of the 2019 Ford Transit Connect, you may be wondering if this is a cargo van that has the power capabilities that you are looking for in a new work or personal vehicle. This year's Ford Transit Connect is available in two engine options. The first option is a 2.0-liter, four-cylinder engine that has a direct fuel injection feature for flex fuel. The second option is a 1.5-liter turbodiesel engine. Some of the related advanced features that impact power and performance include a variable displacement oil pump, an electronic thermostat, a variable nozzle turbine, an improved intercooler and plastic oil pan. Your test drive near Dubuque provides you with a chance to examine these engines more closely by looking under the hood and by taking a test drive.
2019 Ford Transit Connect's Safety
Regardless of whether you intend to use the 2019 Ford Transit Connect van as a personal vehicle or a commercial cargo vehicle, you want to stay as safe as possible each time that you get behind the wheel. You will be pleased to learn that this van has been thoughtfully equipped with modern safety features. Your review of these features will reveal that it has parking assistance technology, pre-collision assistance with pedestrian technology functions, a lane-keeping system and numerous airbags throughout the vehicle's interior. In addition to these features, your vehicle also includes anti-locking brakes, disc brakes, engine immobilization, tire pressure monitoring, seatbelt pretensioners and many other safety features. This cargo van is a stylish van that you can count on to stay as safe as possible while you are on the road.
Your decision about which commercial vehicle or people-mover personal van to buy can be challenging, but once you take a closer look at that this cargo van offers, you will see that this is the ideal vehicle that meets all of your needs. It is loaded with all of the thoughtful interior and exterior features that you desire without inflating the cost by including unnecessary features. Contact Brad Deery serving Maquoketa Dubuque Iowa today to learn more about this van's impressive capabilities and to schedule an appointment to visit the dealership soon for a test drive.