2019 Ford Ranger near Dubuque Iowa
View Inventory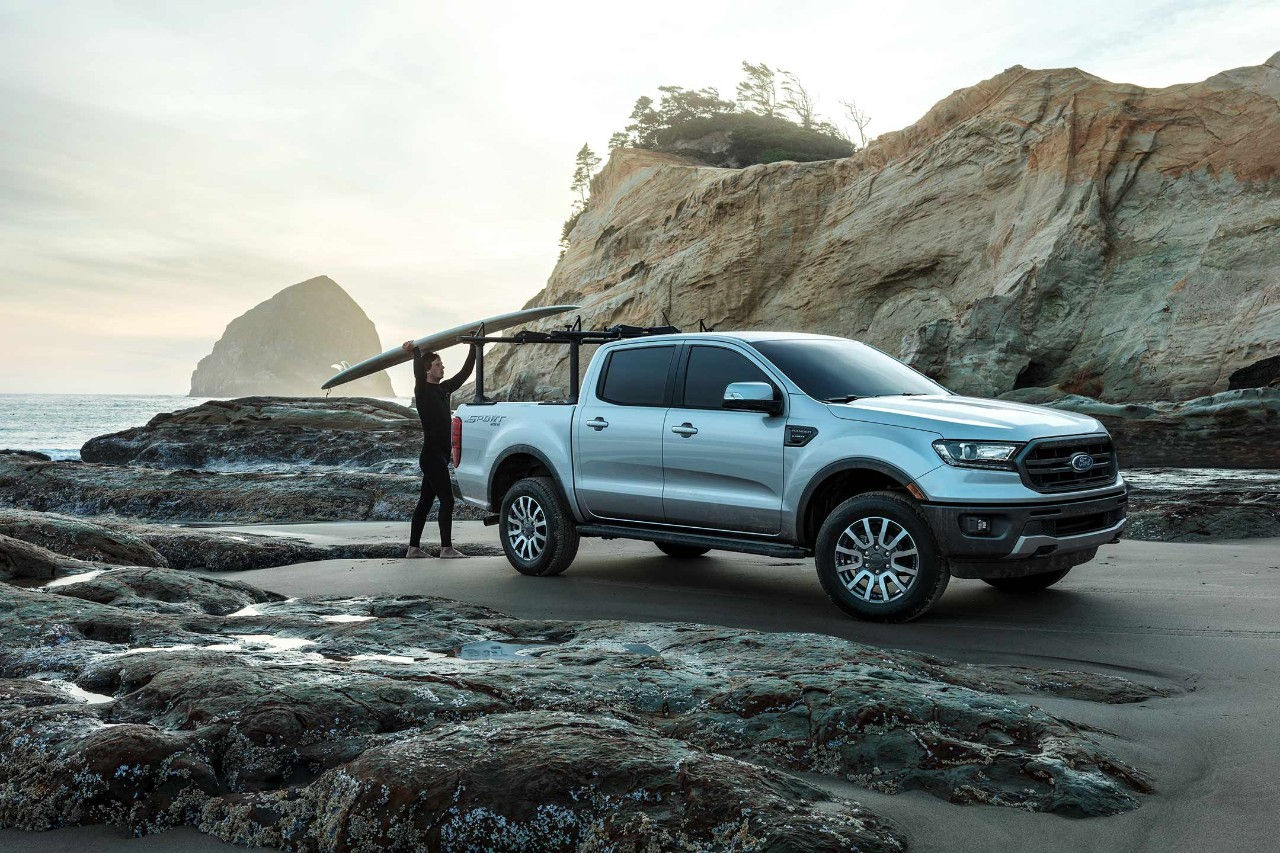 Vehicle Overview
For many years, the Ford Ranger was a top-seller in the compact truck market. This model was discontinued eight years ago, and the automaker is now bringing it back with incredible improvements that promise to delight you. In fact, in comparison to the model that was sold eight years ago, you will find that this truck has been redesigned from bumper to bumper. If you are thinking about buying a compact or small truck soon, you can contact Brad Deery serving Maquoketa Dubuque Iowa to set up an appointment for a test drive.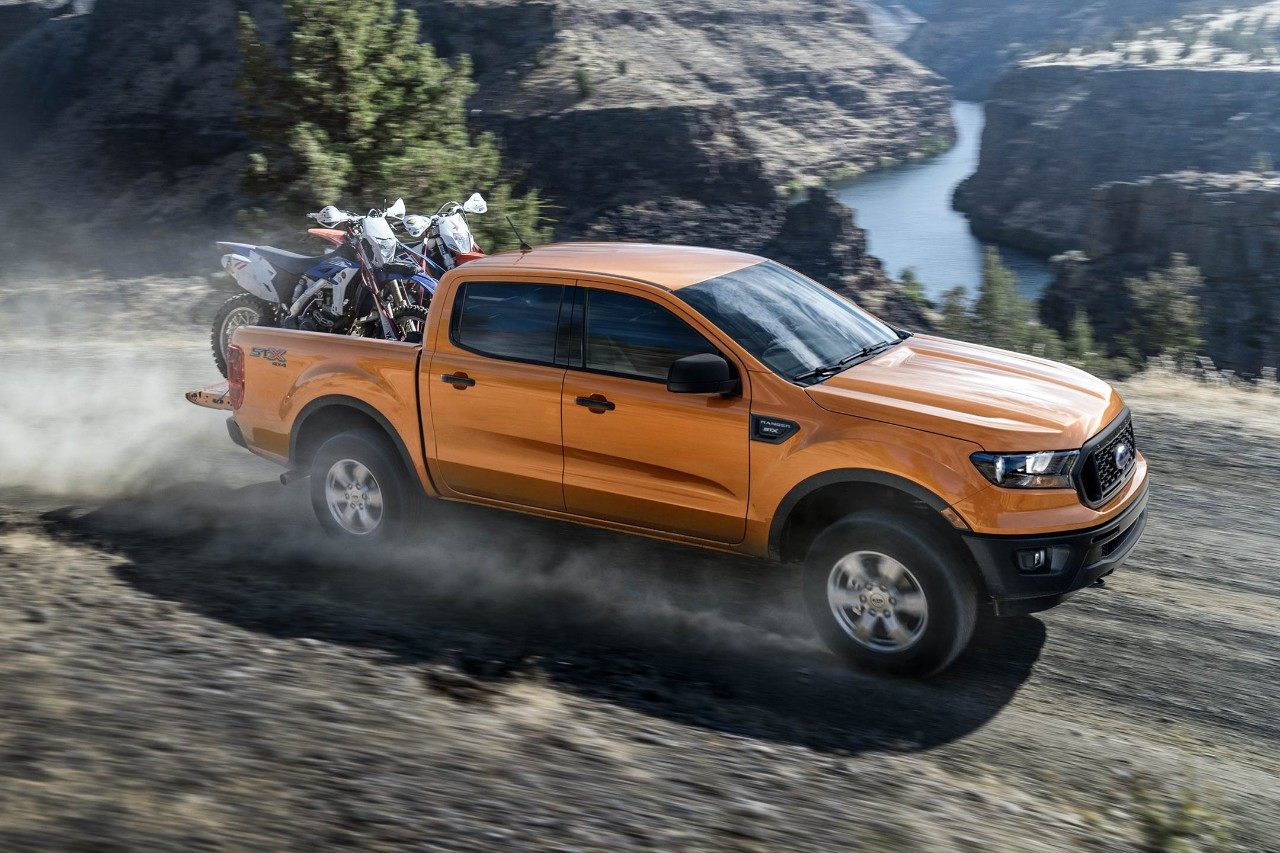 2019 Ford Ranger's Exterior
When you review all that the new Ranger offers, you will immediately notice that the exterior has a stunning design that is a huge improvement over the model that was available eight years ago. In fact, it is hardly recognizable as the same vehicle. The four-door design has given it an elongated appearance. The automaker's signature grille has been revamped to give it a modern look, and this grille angles gently into contoured headlights. The hood and sides have a modern muscular look, and the wheel wells flare outward with subtle aggression. Eight exterior color options are available for the new model year, including neutral and bold hues to accommodate all drivers' preferences. If you opt to buy the FX4 Off-Road package, your new Ford truck comes with skid plates, all-terrain tires and an innovative notification screen that tells you about pitch and roll of the truck for enhanced safety and performance in off-road situations.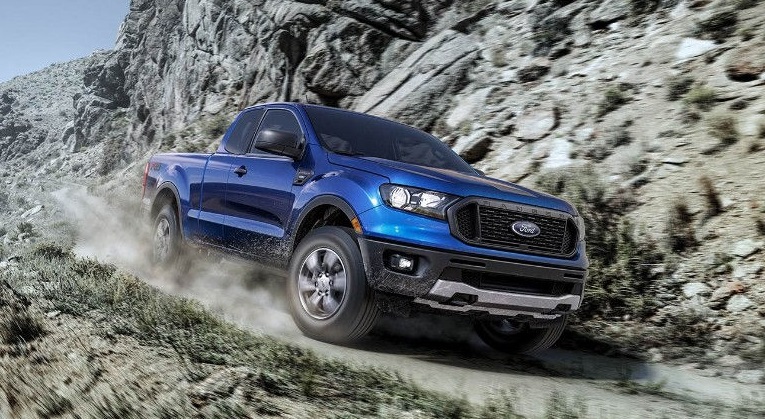 2019 Ford Ranger's Interior
If you are familiar with this truck's offerings from several years ago, you may be surprised to learn that the 2019 model is no longer available in a two-door version. This truck has a more dominant presence on the road, and it now can comfortably accommodate up to five passengers with a four-door design. During your test drive of this truck near Dubuque, you will be able to admire the refreshed interior that is now loaded with exceptional interior features. The 2019 Ford Ranger includes a WiFi hotspot that lets you connect up to 10 devices to it, and it has a range of 50 feet. The truck also comes with adaptive cruise control, improved side mirrors with turn signals in the mirrors, a touchscreen display for the navigation and infotainment controls, rotary knobs for easy control of the sound system, leather-trimmed controls, power steering, a steering wheel with audio and cruise buttons on it, climate control, cup holders and more. Multiple interior color choices are available with cloth and leather seating materials. The trim levels available in 2019 are the XL, the Lariat and the FX4 Off-Road edition.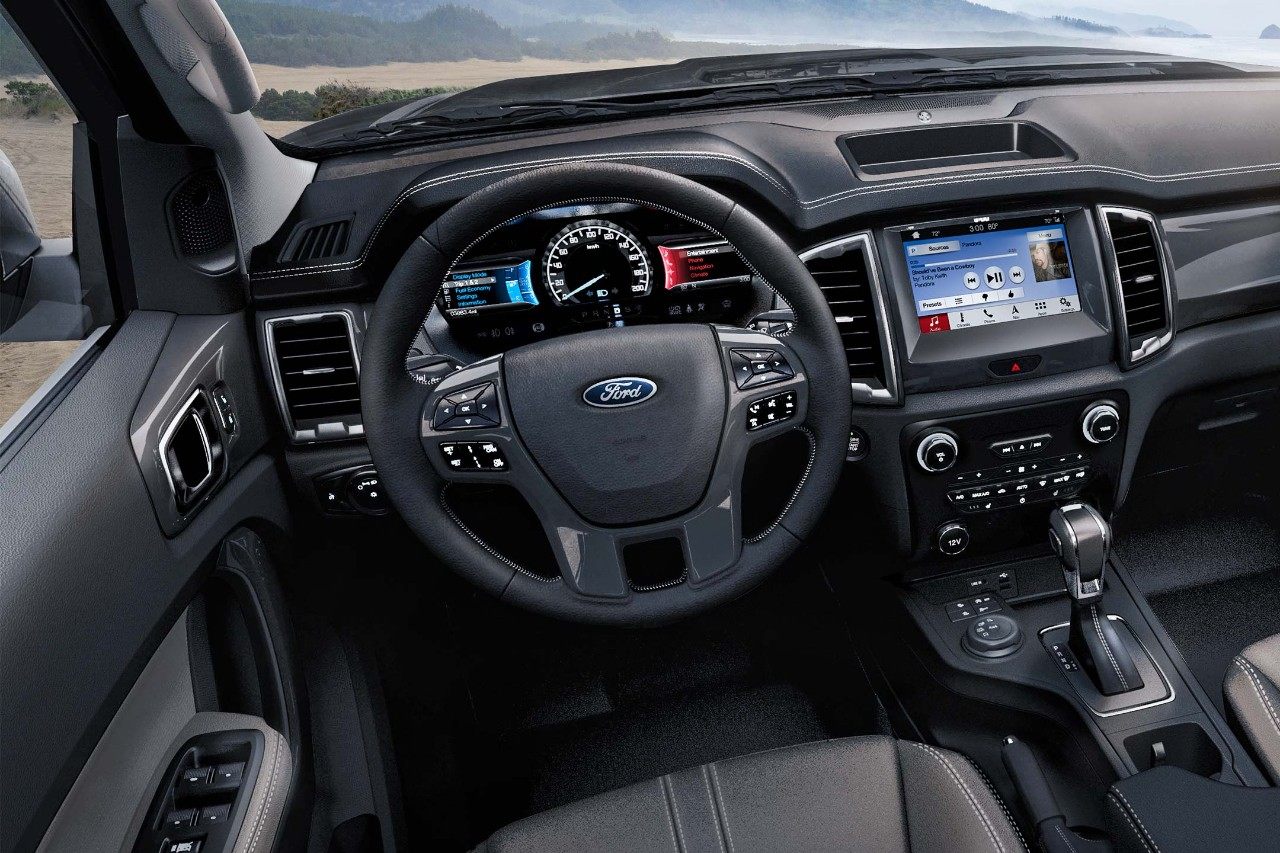 2019 Ford Ranger's Mechanical
The 2019 Ford Ranger also boasts substantial improvements under the hood to provide modern drivers with a stellar experience behind the wheel. Your review of this truck will reveal that it comes with a 10-speed automatic transmission, electronic locking rear differential, enhanced traction control for all terrain types stability management features, superior shocks and other beneficial mechanical features that enhance your time behind the wheel. Your test drive of this truck near Dubuque will show you first-hand how impressive the engineering of this revamped vehicle is. Contact Brad Deery serving Maquoketa Dubuque Iowa for more information about the mechanical features it offers and to make a test drive appointment.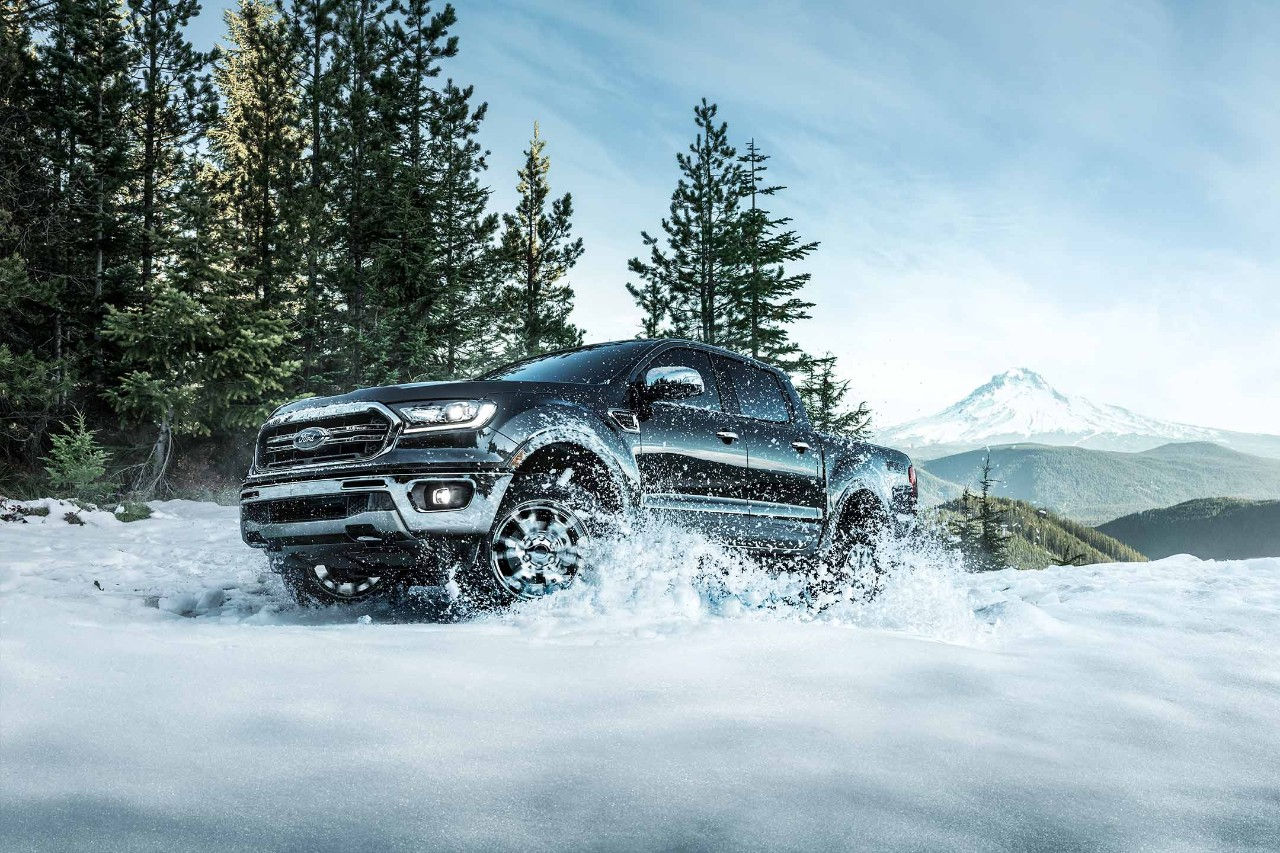 2019 Ford Ranger's Powertrain
Because the Ford Ranger has been expertly revamped to delight drivers and passengers, you can reasonably expect the power and performance capabilities of the engine to be superior. Several engine options are now available, including a 2.5-liter EcoBoost, I-4 engine that uses regular unleaded fuel. A second engine option available in the 2019 model is a V6, 3.3-liter engine that offers 253 foot-pounds of torque with 280 horsepower. Another option available for drivers who want even more power in their truck is the TurboFour, 2.3-liter EcoBoost engine, which offers 310 horsepower and 320 foot-pounds of torque. Towing capabilities are dependent on the engine that you select for your new truck. Your test drive near Dubuque can include a review of all three engine options currently available.
2019 Ford Ranger's Safety
You can see that the automaker has redesigned all elements of this truck, and it has not overlooked safety features in its updating efforts. The 2019 Ford Ranger now has lane drifting correction technology, front collision mitigation alerts, more airbags, a front passenger deactivation feature for the airbag, a terrain management feature, a trail control feature and a steering angle monitor in select trim levels. In addition to these thoughtful safety features, your truck also comes with four-wheel anti-lock brakes, rear door child safety locks, child safety seat latches, a rear center passenger three-point seatbelt, engine immobilization, LED headlights, fog lights, a tire pressure monitor system, a theft-deterrent system and numerous other safety features. This is a truck that you can feel confident driving around in regardless of the driving conditions.
Finding the right smaller truck to buy this year is easy to do when you cut to the chase and head straight to our dealership. This is a model that was incredibly popular many years ago before it took its eight-year hiatus, and its newly-redesigned style promises to carry on its excellent tradition. Stopping by the dealership is a fast and easy way to see the incredible updates available in this new vehicle. Before you finalize your truck-buying plans, contact Brad Deery serving Maquoketa Dubuque Iowa to check out this stunning vehicle in person.