2019 Ford Fusion for Sale near Davenport IA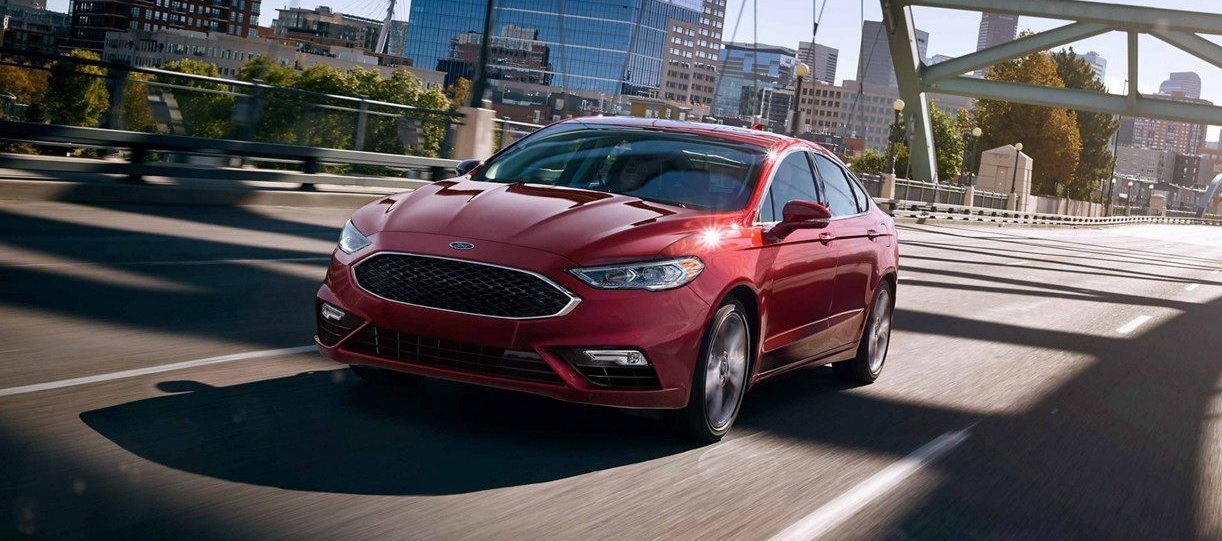 View Inventory
Vehicle Overview
The Ford Fusion is an excellent option for a car if you're looking for something fuel efficient and attractive. Brad Deery Motors has a Fusion for Sale near Davenport IA. Take your time to read the details about all the features this model has to offer. Sift through the benefits to see if the car meets your needs. If the answer is yes, you can visit the dealership and request a test-drive. The test-drive will let you know if the vehicle fits you perfectly. Then you can move on to the next step that will get you closer to ownership. Here is some information about the car that you may find useful.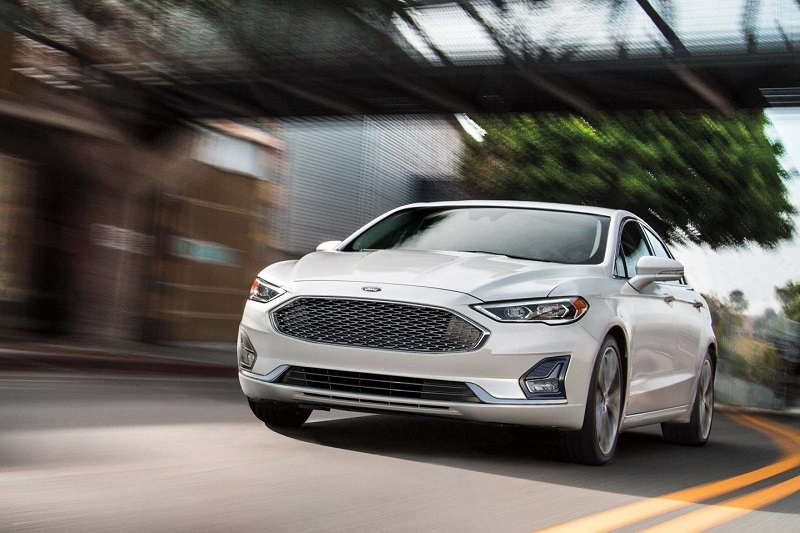 Exterior - 2019 Ford Fusion
The exterior is probably the most amazing part of the Fusion because it's so vibrant and alluring. Its diamond-shaped grille dares you to step up to it, and the glistening wheels demand you to drive it and master the road. The entire body is brilliantly crafted to attract people of all ages and classes. Color choices include options such as Rich Copper, Ruby Red and Velocity Blue. Choose the one that makes you smile the most.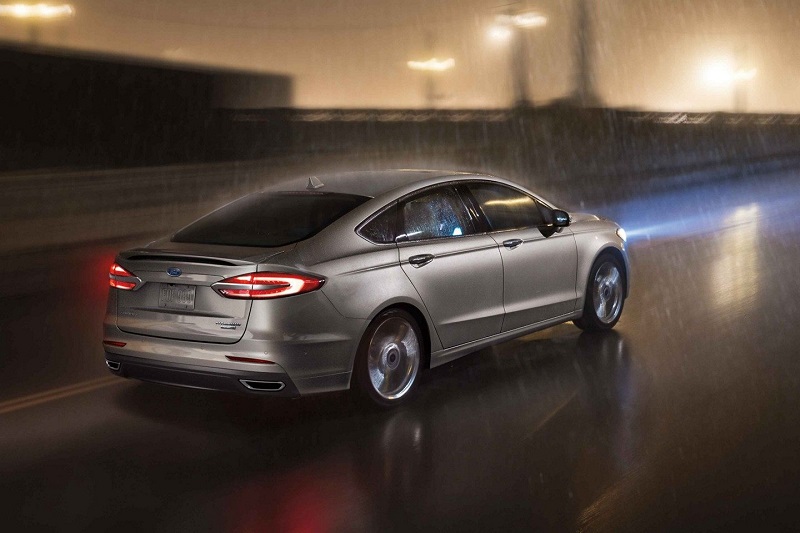 Interior - 2019 Ford Fusion near Davenport
To fully enjoy a car, you have to have an amazing interior makeup from the start. The Ford Fusion does have an amazing interior setup. The first thing you'll notice is that it has room for up to five people inside of it. You can easily use it as your family vehicle, and you and your passengers will have plenty of room to stretch out and relax. The next thing you'll notice is the interior color choices. The manufacturer added colors like Russet and Light Putty to give you a sophisticated feel. Some models have features like the leather-wrapped steering wheel and the cooled passenger and driver seats to add an additional level of comfort. You can get the full list at the dealership near Davenport IA. Just ask the salesperson to let you inside.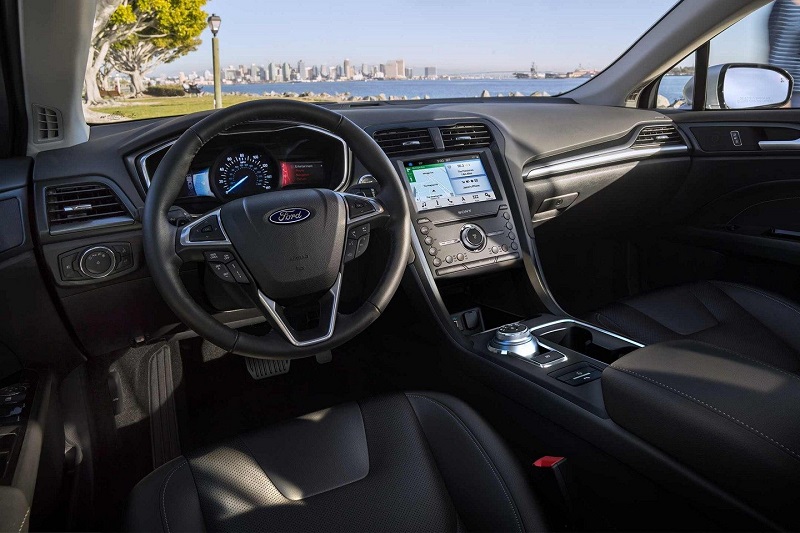 Mechanical - Ford Fusion specs near Davenport
The mechanical and tech features are endless on this vehicle. Therefore, we can only tell you about a handful of them. You'll need to visit the dealership to get the full extent of this car's greatness. A few of the features you'll have are Dual LCD Screens With SmartGuage, Regenerative Braking With Brake Coach and Ford Copilot 360. Copilot 360 is the name for its massive suite of safety features. Regenerative Braking is a feature that sends some of the energy back to the battery while you're braking. SmartGauge is a feature that helps you keep your eyes on your fuel consumption and efficiency. This car also has features that are meant purely for your enjoyment. Some of the tech features you'll have in your cabin are features such as the SYNC 3 infotainment system, Wi-Fi hotspot, HD Radio, Android Auto and Apple CarPlay.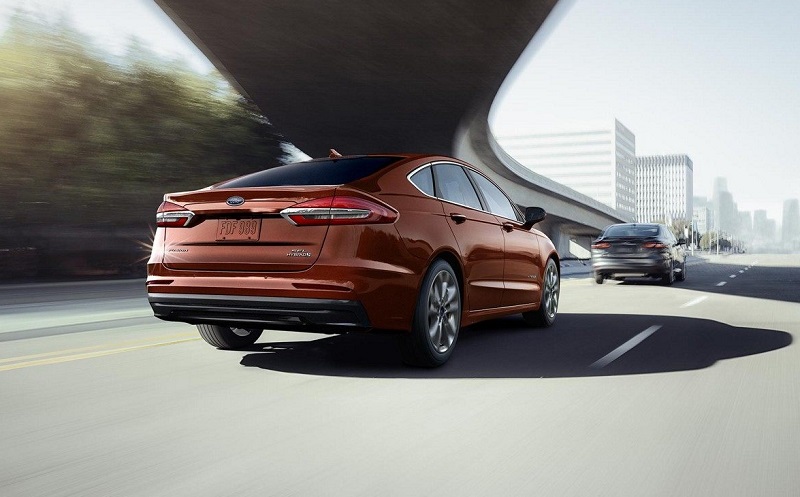 Powertrain - Ford Fusion specs near Davenport IA
The Ford Fusion is a high performer, but it's also an efficient vehicle. Ford offers several motor options so that you can pick the one that best meets your specific needs. It has several gas models and several hybrid models. The V6 Sport comes with a 2.7-Liter EcoBoost motor that has quite a bit of zip and pizzazz. It will give you a whopping 275 horsepower if you have a need for speed and a love for great fuel efficiency. You can also choose a 2.5L i-VCT engine, a 1.5-Liter EcoBoost engine or a hybrid that can get your more than 40 miles per gallon. It's all there. Just ask the salesperson about the Fusion for Sale near Davenport IA.
Safety - 2019 Ford Fusion dealer
The Fusion's rating for safety was rather high and with good reason. It comes fully equipped with a vast assortment of technology that's designed to make your trip safer and easier to manage. With the Ford technology, you won't have to employ your passengers to help you see your weak spots. Features like BLIS with Cross Traffic Alert will let you know if a vehicle is in your blind spot before you try to switch your lane. The Cross Traffic Alert is there to help you make sure that you're clear before you back up. Check out the Fusion for Sale near Davenport IA for more details. Another safety feature you'll appreciate is the Adaptive Cruise Control. Adaptive Cruise Control is a feature that measures the distance you are from the car ahead of you and then adjusts your speed accordingly. This ensures that you are always a safe following distance away from the vehicles around you. Other safety features that you will have on this model includes features such as Lane Keeping, Navigation and Enhanced Active Park Assist. Stop by the dealership near Davenport IA so you can get the full list of safety features it has to offer.