2019 Ford F-150 near Dewitt IA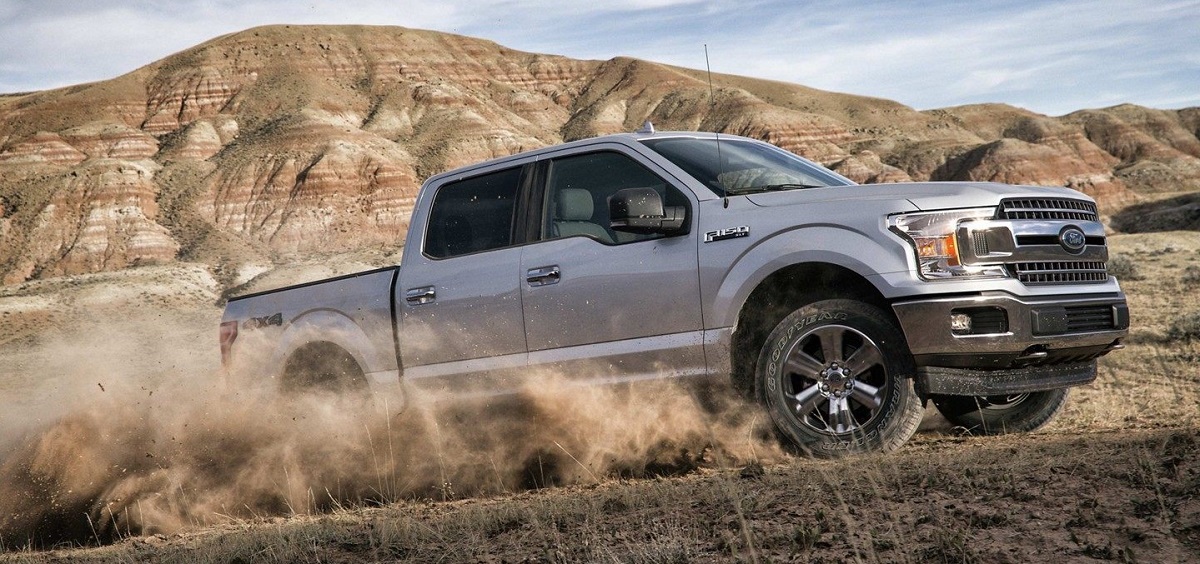 View Inventory
Vehicle Overview
Outfitted with a cargo box, pickups have always been favored as work vehicles, but when merged with a 5-passenger cabin, they're lately becoming top choices as primary household transporters. The Ford F-150 has both these bases covered and handles them superbly due to its quality, ruggedness, comfort, and power. 2019 looks to be another banner year.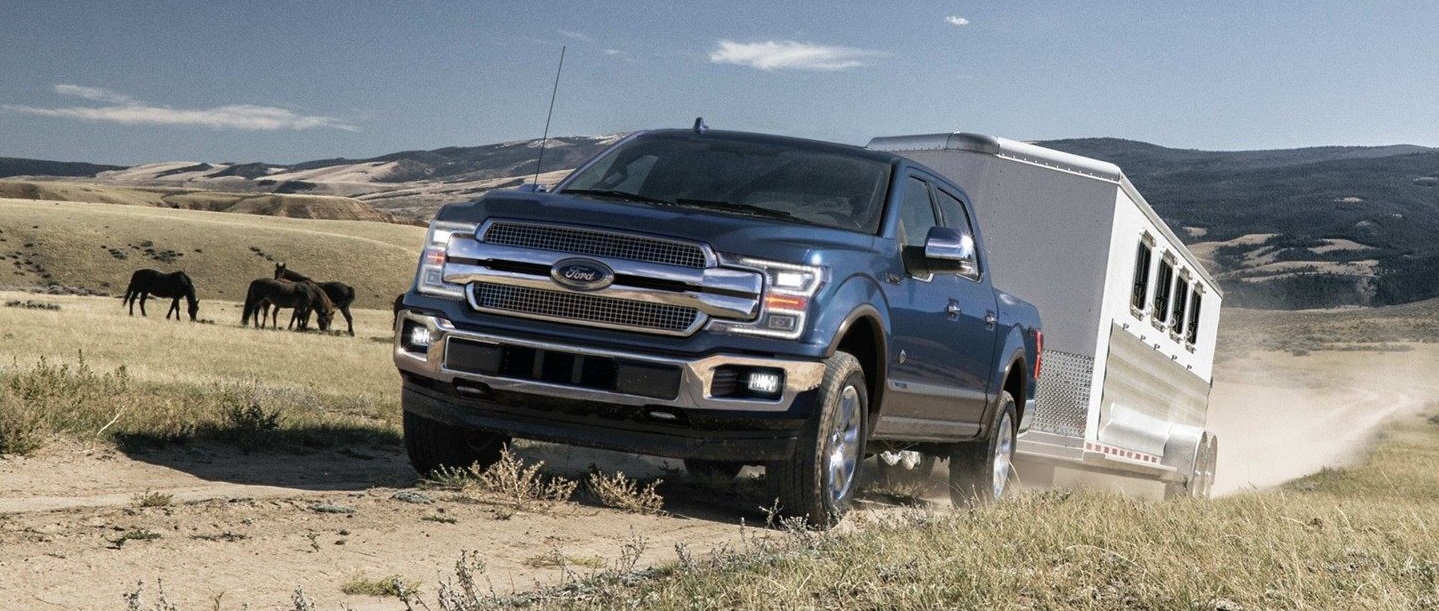 Exterior - 2019 Ford F-150
Aesthetically, the 2019 Ford F-150 relies on a no-nonsense angular theme. In several designs, the commanding front grille typifies this sensibility as it leads the way flanked by headlights that wrap around its outer edges. The arrangement is echoed in back as vertically-aligned taillights embrace an equally stout tailgate. A huge palette of colors including stone gray, magma red, and shadow black heighten its appearance. Practically, the 2019 Ford F-150 near Dewitt gains much of its popularity due to the versatile payload bed. Available in three sizes, 5ft-5in, 6ft-5in, and 8 feet, it's trimmed out in aluminum for ultimate protection from the elements and can support a payload of up to 3,300 lbs. Optional additions include a storage section beneath the bed, two loading ramps, the reconfigurable Boxlink system featuring 8 movable anchors, and side steps.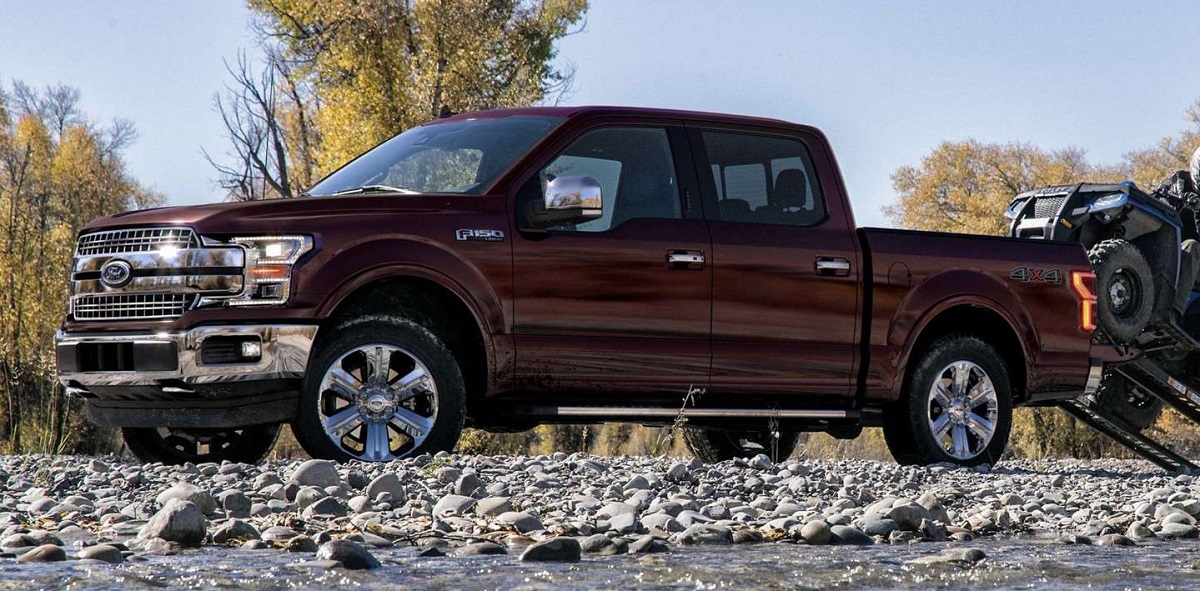 Interior - 2019 Ford F-150 near Dewitt
A full-size pickup should have plenty of open cabin space, and the 2019 Ford F-150 delivers with a front seat offering 40.8-inch headroom and 43.9-inch legroom in all three cabins including the regular, SuperCab, and SuperCrew. With the SuperCab arrangement, the second row provides headroom of 40.3 inches and legroom of 33.5 inches. Rear seating in the SuperCrew rivals the front seat by supplying 40.4 inches of headroom and 43.6 inches of legroom. In both the SuperCab and SuperCrew offerings, the rear seat lifts up when extra stuff demands it. The Ford F-150 also offers a full-size list of niceties to go with ample clearances. A ground-level XL model serving Dewitt Iowa comes with 4-position manually-adjusted cloth front seats, a 12-volt outlet, air conditioning and a 4-speaker AM/FM audio system. At the other end, the Limited edition at Brad Deery Motors includes motorized 8-position adjustable front seats trimmed in leather, heated and cooled front and rear seats, power locks and windows, dual-zone climate control, Bang and Olufsen sound with 10 speakers including a subwoofer, two 12-volt outlets, 110-volt 400-watt inverter, CD player, USB port, keyless start, 8-inch touchscreen, and a dual-panel moonroof.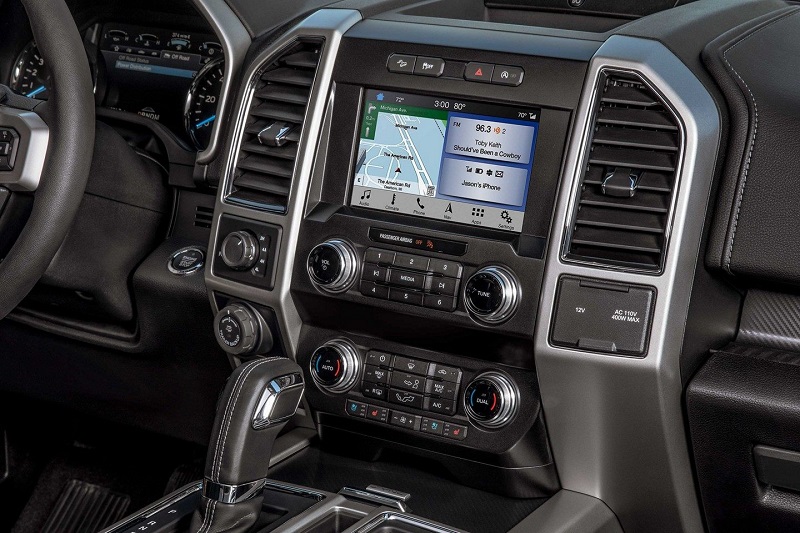 Powertrain - Ford F-150 specs near Dewitt
A full-size pickup needs muscle, but the particular amount varies with the buyer. At the same time, fuel economy shouldn't be completely ignored. The family of six engines on hand for the 2019 Ford F-150 are tailored with these considerations in mind. Ford accommodates basic operations with a 3.3-liter V6 forging 290 horsepower and 265 lb-ft of torque. Connected to a 6-speed automatic transmission, it gets 19 mpg city and 25 mpg highway. Inserting a bit more strength doesn't have to come at the expense of mileage if it's done with a 2.7-liter turbocharged V6 that whips up 325 horsepower. Enhancing its miserly fuel use is a 10-speed automatic transmission for 20 mpg city and 26 mpg highway. The next rung up is a 3.5-liter turbocharged V6 with 375 horsepower and an impressive 470 lb-ft of torque that takes care of moving heavy loads from a standstill. Many truck lovers can't imagine one without a V8, so there's a 5-liter machine to brew 395 horsepower. Combining fuel savings and high torque, a 3-liter V6 turbodiesel propagates 250 horsepower and 440 lb-ft of torque. The 2019 F-150 Raptor and Limited editions serving Dewitt Iowa enjoy maximum everything thanks to the high-output 3.5-liter turbocharged V6 spitting out 450 horsepower and 510 lb-ft of torque. Lashed to a 10-speed automatic transmission, it confidently hauls up to 12,000 lbs.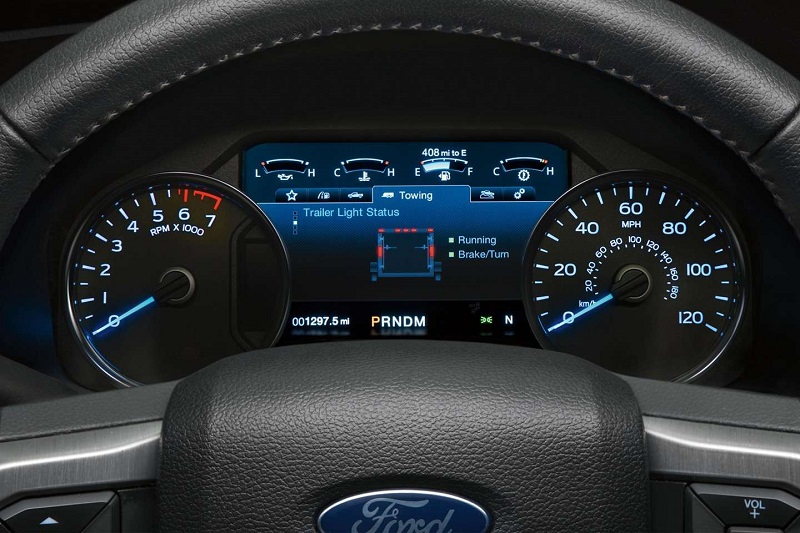 Mechanical - Ford F-150 specs near Dewitt IA
There are plenty of motorized items throughout the F-150 serving Dewitt Iowa like windows and seats and mirrors. They all need lots of electricity, and only the 200-amp alternator under the hood can handle it. It even tackles tasks like unlatching the tailgate for hands-free lowering along with providing the juice that continuously adjusts the Fox Live Valve shocks on the Raptor edition at Brad Deery Motors. Another important mechanical feature is the rack and pinion steering capable of a 40.7-foot curb-to-curb turning radius.
Safety - 2019 Ford F-150 dealer
Put together with quality materials and high-tech engineering, it's practically inevitable the F-150 captured 5 stars from the NHTSA. Likewise, last year's F-150, using the same design, garnered the maximum rank of Good from the IIHS in all major test categories and should keep potential buyers inspired while awaiting the 2019 tests. Even more inspiration is provided by the airbags, traction and stability control, antilock brakes, rearview camera, and tire pressure monitoring installed on every 2019 Ford F-150 near Dewitt. Cutting-edge capabilities standard or optional on some models include adaptive cruise control that maintains a safe distance from other vehicles, forward impact alert with pedestrian identification and automated braking, lane drifting alarm with automated course correction, rear cross-traffic warning, inflatable second-tier seatbelts, and a surround camera.
Multiple Advantages
Whether it's heavy toting, modest hauls, off-road play, or daily commutes, there's a version of the 2019 Ford F-150 near Dewitt that's perfect for it. With so many of the advantages associated with sedans and SUVs, it also has that cargo box standing at the ready. To learn more about all its advantages, stop by Brad Deery Motors today.