2019 Dodge Journey near Bettendorf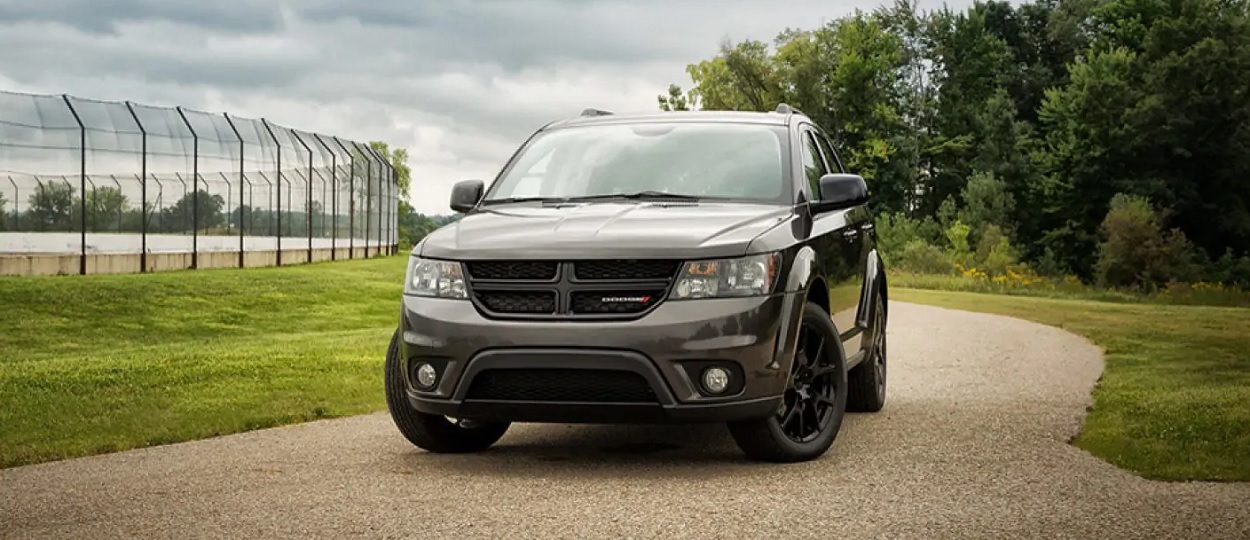 View Inventory
Vehicle Overview
SUV manufacturers are stepping up their game so much that it's hard to decide which model is best. We're happy to help explain that to you a little bit. We believe that the Dodge Journey is an excellent choice of an SUV for several reasons outside of its affordability. We recommend visiting Brad Deery Motors serving Bettendorf and taking a test-drive in the Journey to see if you'll fall in love with it. Here's why.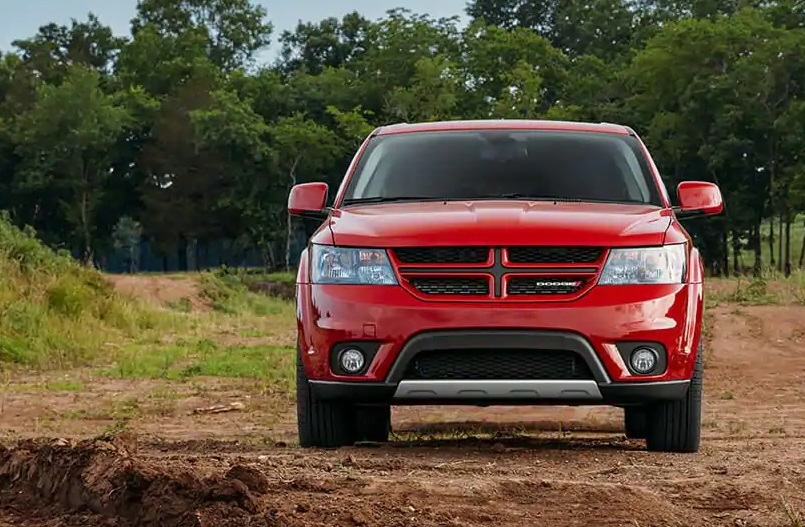 Exterior - 2019 Dodge Journey
The 2019 Dodge Journey exterior is one at which you may marvel. It's attractive and classy, yet it still has a tinge of sportiness. The color options include beautiful colors like Blood Orange Clearcoat and Redline 2 Pearl Coat. You could even grab a Pitch Black Clearcoat if you like dark colors. The wheels are aluminium, and the model comes with a trailer hitch receiver if you want one. Many consumers were impressed by its assortment of exterior features and the way they felt when they got inside of the model and took it around town. The response from onlookers was unbelievable. The best way to find out for yourself is to schedule a test-drive and visit the dealership ASAP.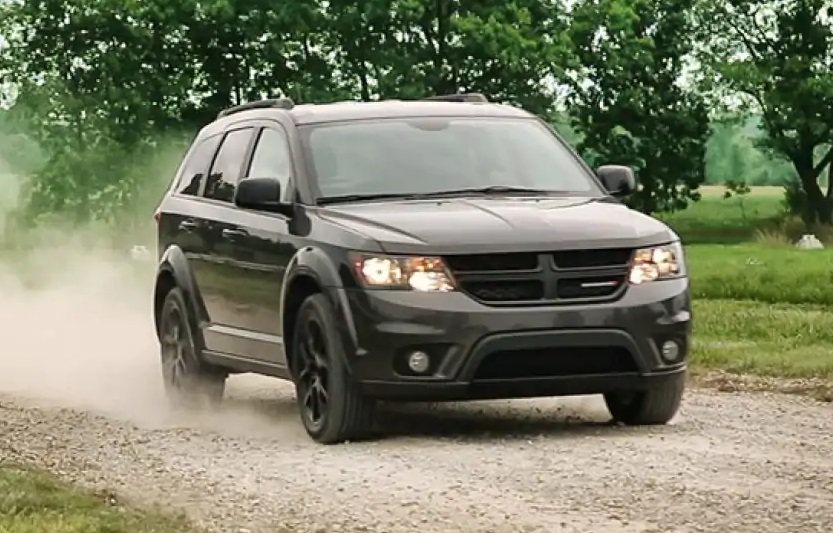 Interior - 2019 Dodge Journey in/near Bettendorf
The interior is the most important part of any vehicle because it determines your comfort level. Your comfort level determines how much you enjoy your vehicle and how much time you spend in it. There are many features on the model that you'll enjoy. Some of the top features are things like the Backup Camera, Adjustable Steering Wheel, Heated Mirrors, Cruise Control and the like. You will also get a lot of safety and tech features in your cabin, as well. Furthermore, the journey seats up to seven people. You can take your entire extended family on a trip, or you can take passengers, team members or students. The choice is yours when you have such an accommodating vehicle. Visit Brad Deery Motors serving Bettendorf to find out more.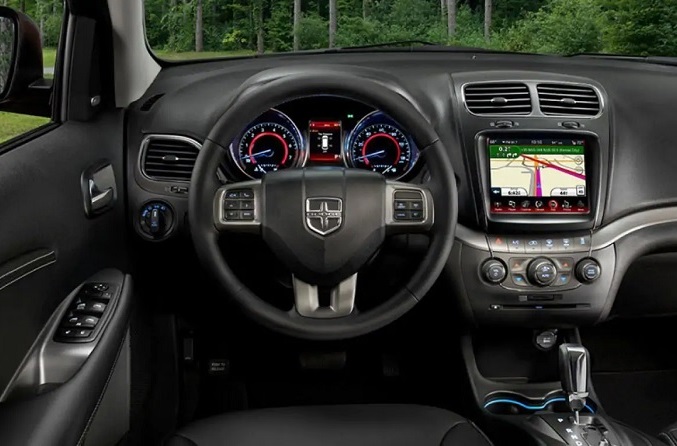 Mechanical - Dodge Journey specs in/near Bettendorf
If you're into technology, you will love the Dodge Journey. The manufacturer did everything it could to ensure that you and your passengers would have a convenient and exciting ride no matter how far your trip might be. Three features that you might appreciate are the Keyless Entry, Lumbar Support and Wireless Cell Phone Hookup. Just about everyone in the world has a cell phone these days. Therefore, the hookup is quite a very convenient and necessary feature as it gives you access to one of your most important assets. Keyless entry is a gift from above for people who have busy lives and need to save every second. The lumbar support feature is excellent for people who have back problems as well as drivers who simply want to preserve their backs and prevent any future injuries. Talk to one of the sales specialists at the dealer in the area and ask about all the tech and mechanical features the Journey has. You will be surprised by the long list of features.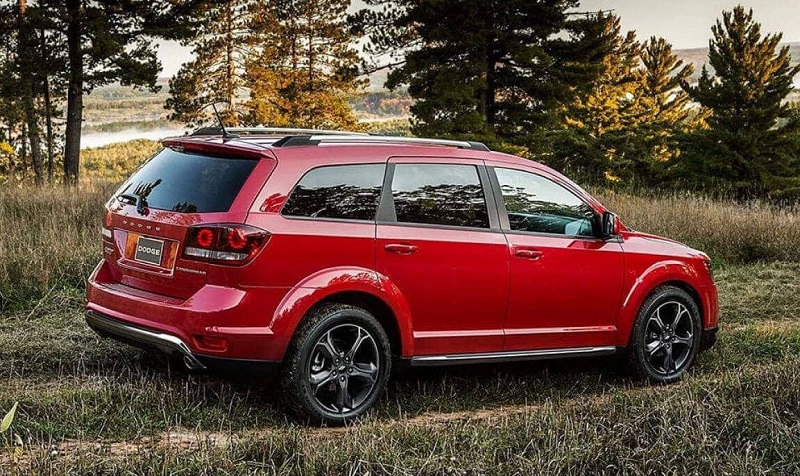 Powertrain - Dodge Journey specs in/near Bettendorf IA
You need not worry about whether the Journey's motor will be strong enough for you. The answer to that question is a definite yes. The Journey motor on the base model is a 2.4-Liter I4 motor that will give you 173 horsepower. If you're looking for something more powerful, you can go with one of the other models such as the SE AWD model. That one has a 3.6-Liter V6 that puts out a powerful 283 horsepower. It's up to you and solely depends on your budget and what you want the most out of an SUV. If you want power, you can choose one of the options with the bigger motor. Request additional information from the dealer about which features it has for you.
Safety - 2019 Dodge Journey dealer
The Dodge Journey has many safety features attached to it, which is why it has such a high rating. The model received an 8.2-point rating on the US News site for its assortment. Some of the features that you will get on the Journey include must-have features such as Traction Control, Electronic Stability Control and Child Safety Locks. Child Safety Locks are crucial if you have children because they can give you peace of mind while they're riding in the back. Traction Control helps to keep your wheels attached to the ground for better traction. Electronic Stability Control follows that up by keeping you stable. The vehicle has many more amazing features, but you'll have to contact the dealer serving Bettendorf to get the full list of what you can have.