2019 Chevrolet Traverse for Sale near Bettendorf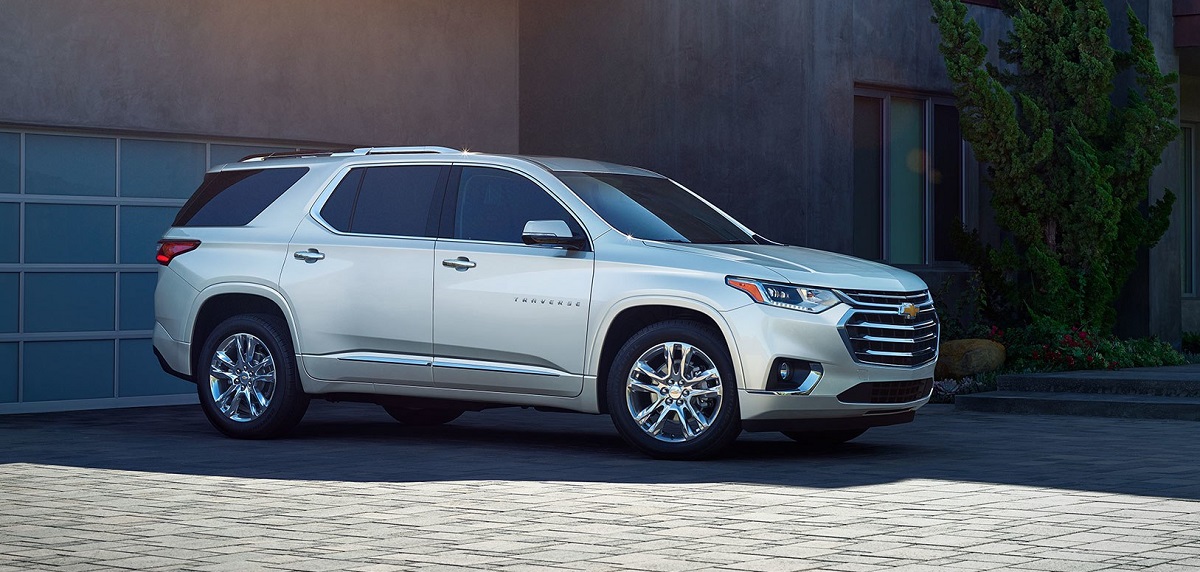 View Inventory
Vehicle Overview
The 2019 Chevrolet Traverse has become a trusted option for families all over the country. Not only does the 2019 Chevrolet Traverse get wonderful gas mileage, but it is easy to handle and can be used for traveling as well as commuting. You can trust the vehicle each and every day when you leave the home because of its wonderful gas mileage and safety ratings. It has a number of different features both inside and outside of the vehicle, making this sport utility vehicle a great choice for families wanting a stable and highly reliable drive for themselves every day.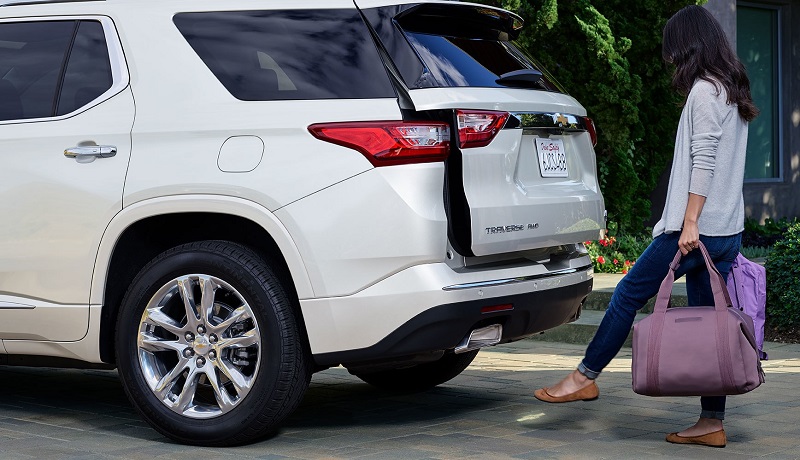 Exterior - 2019 Chevrolet Traverse
When it comes to the exterior of the Traverse, you can feel confident in a vehicle that looks sleek and modern. This option for Sale near Bettendorf comes in an array of different colors and styles. This makes it easier than you've ever thought possible to find what works for you. You can easily and quickly get the most out of this process and know that it is going to be helpful in what it can do for you. There are lots of different options that comes with the Traverse, so you can ask about customizing the model that you choose for the family. This ensures that you will always be happy with what you're looking to achieve for yourself and for the type of car you'd like to drive every single day.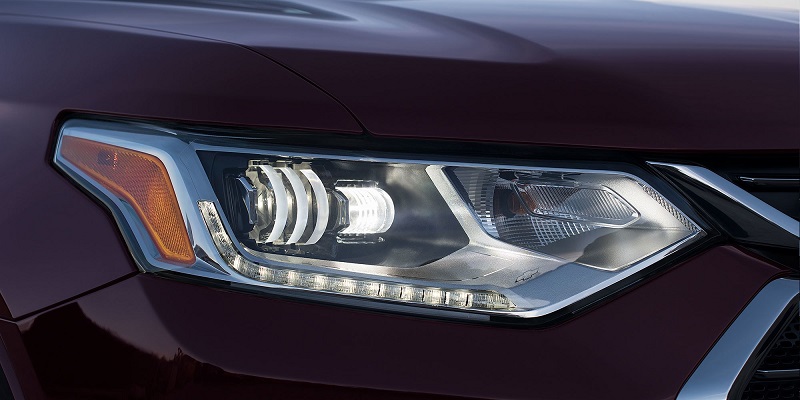 Interior - 2019 Chevrolet Traverse near Bettendorf
The interior of the 2019 Chevrolet Traverse near Bettendorf is a wonderful choice for when you're commuting, traveling or just using it to drive around the back country roads. The process of choosing the 2019 Chevrolet Traverse near Bettendorf that's right for you is effortless, as some models come with different features with others having different options. Some of these vehicles have a built-in GPS, making it easy and quick to get where you need to go without it being a problem. The benefit of choosing the 2019 Chevrolet Traverse near Bettendorf is that it is affordable and can be customized to meet every single one of your driving needs. This will help when it comes to knowing that you have a completely unique option that is going to fit your family's needs every single day.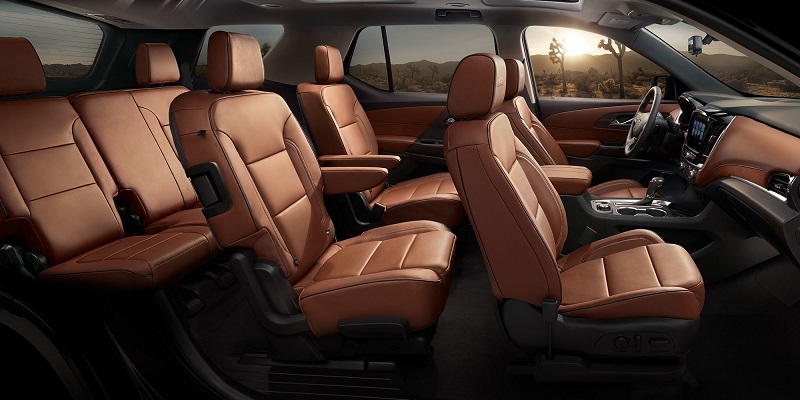 Mechanical - 2019 Chevrolet Traverse specs near Bettendorf IA
When you find a Traverse for Sale near Bettendorf and are considering making the switch, one of the main things that will stand out for you is when you're looking to drive a vehicle you are absolutely going to love for yourself. With so many different options being available, it has never been easier to know you're choosing one of the best SUV options available. This particular vehicle gets wonderful gas milage, and it is why a lot of locals are trying to find the Traverse for Sale near Bettendorf so that they can feel confident in the car they are driving. You will notice that the vehicle is easier and quicker to drive around because it is cheaper on fuel than anything you might have used in the past
Powertrain - 2019 Chevrolet Traverse
When it comes to the powertrain options for the Traverse, it is all about choosing a vehicle that you know is going to get you to where you need or want to go. This process is so effortless and provides you with exactly what you're going to need to ensure that you are able to utilize this option for yourself. The great thing about going with Brad Deery Motors is that there is a great powertrain warranty and guarantee that goes with the Traverse. You can ask more about this particular option when it comes to actually purchasing the vehicle and the type of warranty that is going to be provided to you as the driver of the new SUV.
Safety - 2019 Chevrolet Traverse dealer
With so many safety ratings that have come with the Traverse, it's no wonder that a lot of people visiting Brad Deery Motors are interested in this particular make and model. You can feel totally comfortable with using the Traverse for your daily commute drive and for the whole family as well. What this means for you is that you can finally get into a vehicle that has scored well on a range of different safety tests and know that it is going to be a perfect fit for every single member of the family who will be in the car with you. The process of purchasing the Traverse is so easy and can be done through Brad Deery Motors so that you know you are getting the model and color that you want to feel confident in the new drive.
Test Drive the 2019 Chevrolet Traverse near Bettendorf IA
You will love the Traverse and all that it can offer to your loved ones. Not only has the vehicle gotten a ton of safety ratings, but it is essential for those wanting and needing to switch to something that is going to work for them. You can feel good in knowing that this particular option is there for you and is going to provide you with exactly what you'll need. By visiting Brad Deery Motors, you can get the Traverse that you will need and feel confident when you give it a test drive before making the decision to purchase it outright for yourself.
This page is for general information only. Please contact our dealership for current details.