2019 Chevrolet Tahoe VS 2019 GMC Yukon in Maquoketa IA

View Inventory
2019 Chevrolet Tahoe VS 2019 GMC Yukon
There aren't two vehicles on earth more similar than the 2019 Chevrolet Tahoe and 2019 GMC Yukon. Their similarities are glaring, and in some cases that's a good quality. Fortunately, it's the 2019 Chevrolet Tahoe that deviates from the formula long enough to become a truly standout full-size SUV that conquers all in this 2019 Chevrolet Tahoe vs 2019 GMC Yukon head-to-head comparison. Both vehicles share a powertrain and many other qualities, but what you'll find is that the Tahoe uses its powertrain more efficiently, thanks to a combination of better aerodynamic design and suspension design. It's more mechanically sound. Brad Deery Motors takes you on a tour of both of these terrific full-size SUVs and shows you why the Tahoe is racing out of the gates in 2019 as a champion. With seating for up to 9 people, a fully loaded Premier trim, and a greater maximum towing capacity, you'll find the Tahoe a more suitable home for large families and active individuals with a crowd to carry.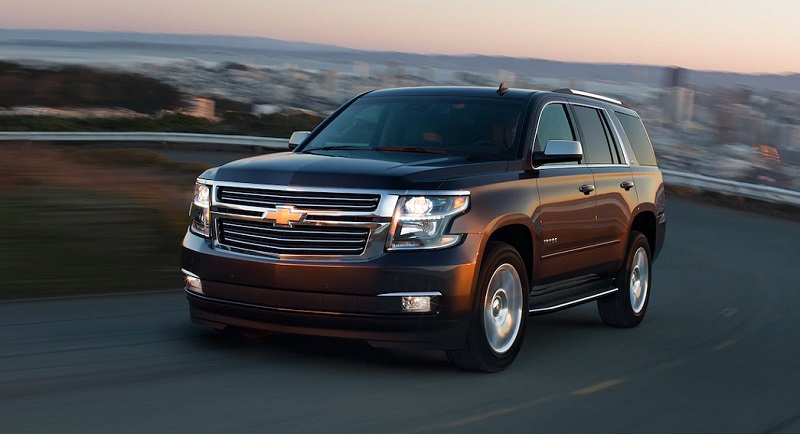 Engine Upgrade - 2019 Chevrolet Tahoe
Both of these vehicles come with a standard 355 horsepower 5.3-liter EcoTec3 V8 engine that gives you 383 lbs-ft of torque, but your Tahoe can be upgraded and fitted with a 6.2-liter engine that ramps up the fun to 420 horsepower and 460 lb-ft of torque. You won't find the option to upgrade to a bigger engine on a 2019 GMC Yukon, and that's going to be a problem for people who prefer more horsepower. When you're driving a large, old school SUV, you often want that ramped up power to provide better acceleration and handling. You'll find that your Yukon is underpowered if you're the kind of person who prefers to go over 400 horsepower on your larger SUVs. There's a lot of bulk to both of these machines, and the upgraded 2019 Tahoe engine makes a big difference in performance. If you want power, opt for the Tahoe from Brad Deery Motors in Maquoketa Iowa.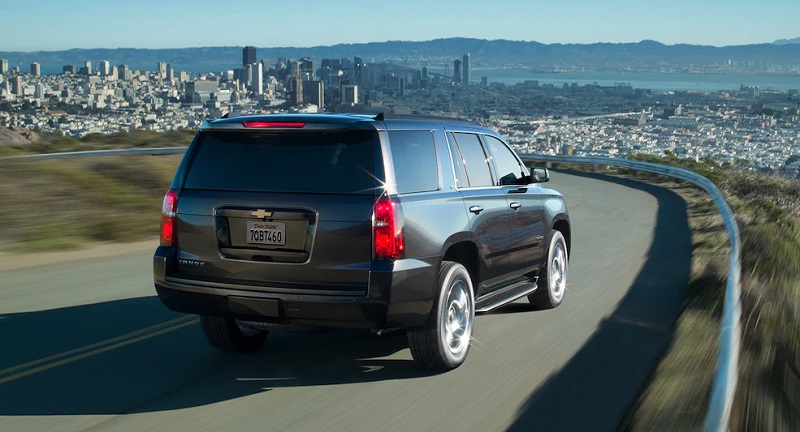 MSRP - 2019 Chevrolet Tahoe in Maquoketa
Your starting price is important. People in Maquoketa Iowa and everywhere in the world want a fairer starting price on even the most luxurious trims, and you'll find that the Tahoe is more subtly priced. It's a huge difference, too, given that the Tahoe has trims that rival even the most luxurious Denali trim of the Yukon. The Tahoe starts at about $45,216, while the Yukon might be considered massively overpriced at $62,831 for the Denali. The highest trims of both - the Premier for the Tahoe and the Denali for the Yukon - are similarly priced, but the Tahoe is over $1,000 cheaper than the Denali. We consider that unfair given that they have similar interiors and exterior features, with premium features on the Premier trim more than keeping up with the Yukon. For a better price, choose the Tahoe!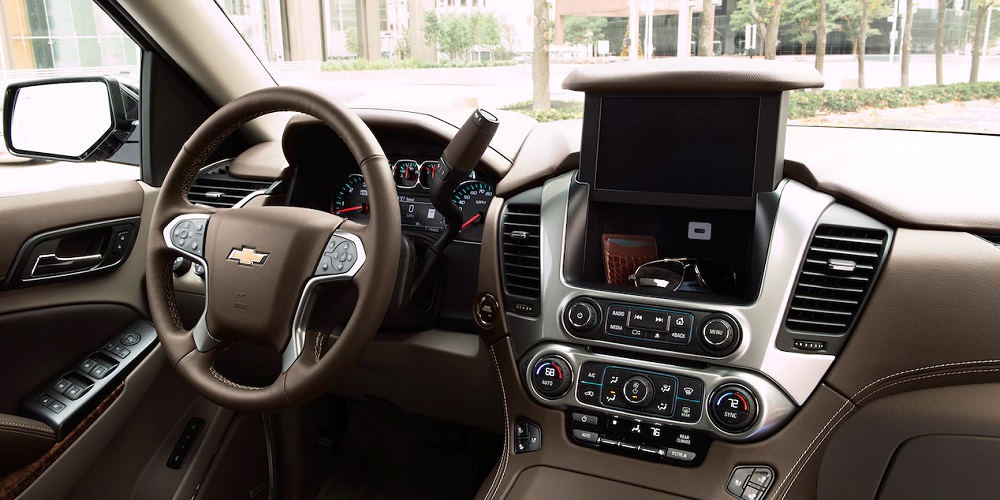 Towing Capacity - Chevrolet Tahoe specs in Maquoketa
Maximum towing capacity is an important feature on a full-sized SUV, given that the majority of people who buy these are going to be towing boats and other luxury items behind them for adventures. If you're the adventurous type, you'll find that the Tahoe is more capable of towing your exterior possessions with you when you head out. Your Tahoe is capable of towing a maximum of 8,600 pounds, while a Yukon can only tow about 8,5000 pounds. Does this make a lot of difference? Well, to our customers it does. The additional 100 pounds of towing capacity is going to be the difference between taking a boat with you or having to leave it behind and realize you've chosen the wrong full-sized SUV. For people with active lifestyles that include boating and camping, please make sure that you make the Tahoe your brand new full-sized SUV. You'll be happy that you did!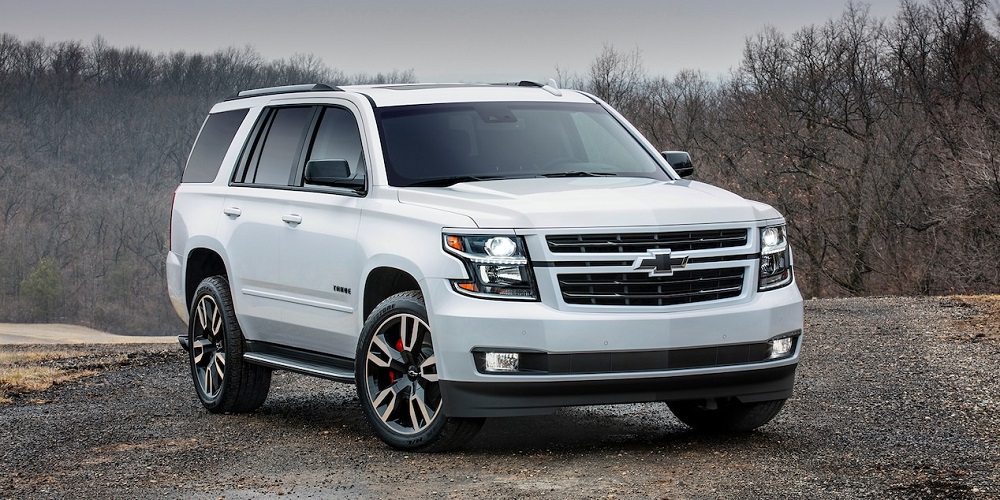 The Big Winner: 2019 Chevrolet Tahoe
The brand new 2019 Tahoe is packed with trims to choose from, features old school towing power and oomph, and it'll certainly be a wise purchase over the Yukon. We're not insinuating that the Yukon is an inferior full-size SUV by a long shot. It features similar safety features and interior perks as the Tahoe, but for a name that you trust, and better towing power, price, and engine options, choose the Tahoe as your next full-size miracle. Brad Deery has been a Chevy dealership for years now, and we know how to make sure buying experience one of a kind and pleasant. Our helpful team is out here waiting for you to give us a call about the Tahoe. In 2019, you get to choose from fun trims like the LS, LT, and Premier, with many different configurations throw in as well. It's a bonanza of terrific mechanical systems, a powerful powertrain, and safety features that keep your family safe and sound during every trip. Just give us a call if you'd like to learn more about the Tahoe or if you'd to stop by our friendly dealership and go out for a test drive. It's an old school adventure back in time, when big, bold SUVs were all the rage. Once you drive the Tahoe for yourself, you'll discover that sometimes old school fun is the best kind of fun. Just call us today or write to us with your questions. We look forward to sending you home in a Tahoe!