2019 Chevrolet Silverado Chassis Cabs | Iowa
View Inventory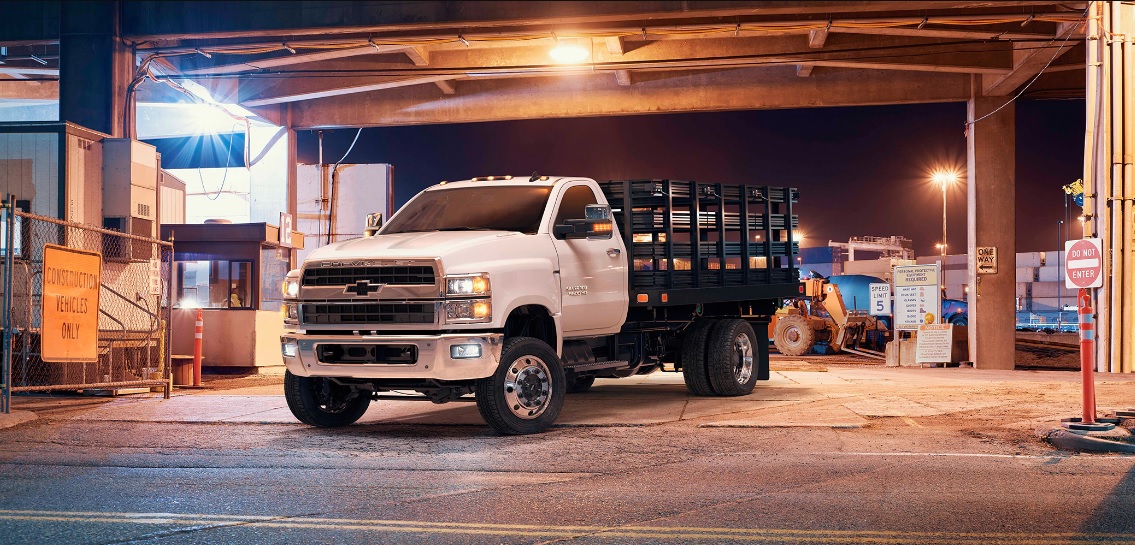 Vehicle Overview
Finding the right commercial vehicle to drive is essential for your work activities. You may be an independent contractor or an employer looking for a fleet truck that your team can use regularly. Regardless of your truck needs, it may make sense to examine the 2019 Chevrolet Silverado chassis cabs options. These are the Class 4, 5, and 6 options that vary in many ways to meet your unique transportation and hauling needs. Specifically, the Silverado chassis cabs are the 4500HD, the 5500HD and the 6500HD. When you contact Brad Deery as your preferred Iowa Chevy dealer, you can get to know more about the cab configurations so that you can make a smart truck buying decision for your professional needs.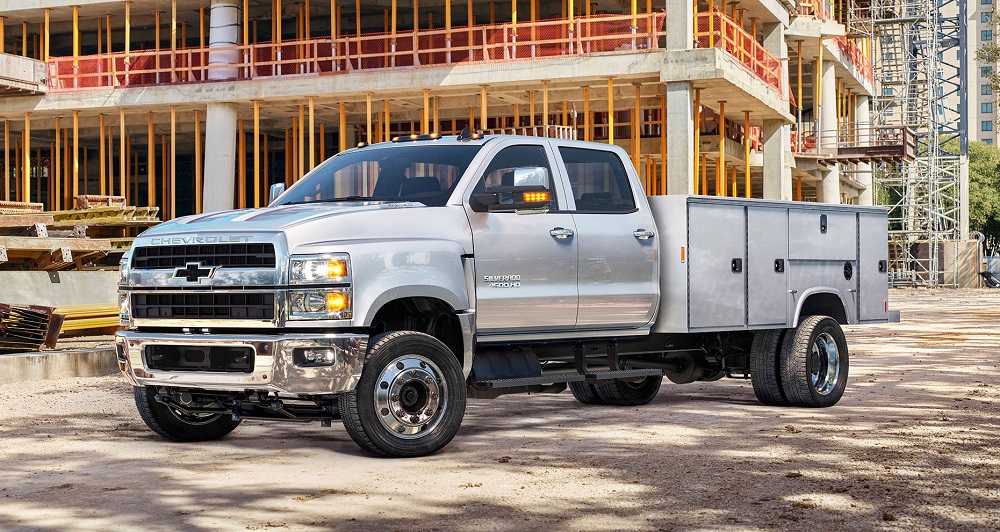 2019 Chevrolet Silverado Chassis Cabs's Exterior
The 2019 Chevrolet Silverado chassis cabs trucks have a front-end that looks just as amazing as the regular Silverado. This includes a three-bar grille with the Chevrolet emblem in the middle. The hood and front wheel flares are robust, giving this truck a powerful look. Some of these work trucks for 2019 have side steps, fog lights in the chrome bumper and turn signals in the side mirrors. The rear of all three of Silverado chassis cabs is purposely empty, and this gives you the ability to customize the truck's functional use to fit your specific work needs. Understand that the power and performance capabilities of the truck and the ability to carry the weight in the rear are based on the specific powertrain and mechanical characteristics of the vehicle that you select. When you contact Brad Deery as your Iowa Chevy dealer, you can check out the many exterior colors available for your new work truck.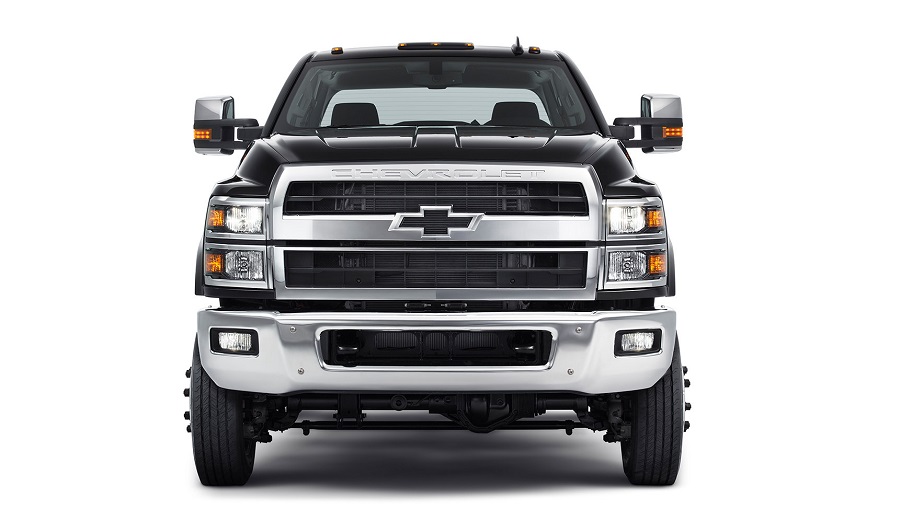 2019 Chevrolet Silverado Chassis Cabs's Interior
When you are focused on finding a utility truck that has the performance and power capabilities to meet your specific commercial needs, it is easy to overlook the importance of interior features and comfort. However, you or your team members may spend many long hours in the new truck each day. Therefore, a closer review of interior features is critical. You can purchase this 2019 Chevrolet commercial truck in your choice of a two-door or four-door configuration. This makes it suitable for between two and five passengers to sit comfortably in the cab. The seating is plush yet durable, so you can expect the interior to hold up well to your regular use of the truck. Cupholders, storage spaces, a well-designed dashboard, a quality sound system and more are standard features in all chassis cabs this year. Some of the modern features in this truck include a 4G LTE hotspot, Android Auto, Apple CarPlay, cellphone charging, OnStar features and more. The doors are triple-sealed so that you can enjoy a quieter ride. You can also outfit your new Chevy work truck with a full range of optional features that can further improve your comfort level on long work days.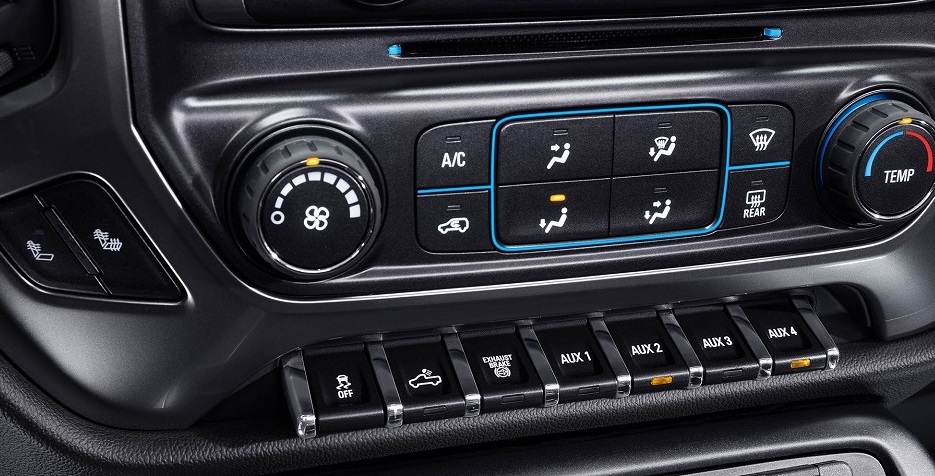 2019 Chevrolet Silverado Chassis Cabs's Mechanical
If you are thinking about buying the new 2019 Chevrolet work truck for your specific needs, you need to learn more about the mechanical features in this truck. When you review the mechanical features, you will notice that there are optional rear coil springs and excellent shocks to give you a smooth, comfortable ride even when your day's activities take you across bumpy roads. You can choose between four-wheel and rear-wheel drive options, and your new truck will also give you a six-speed automatic transmission.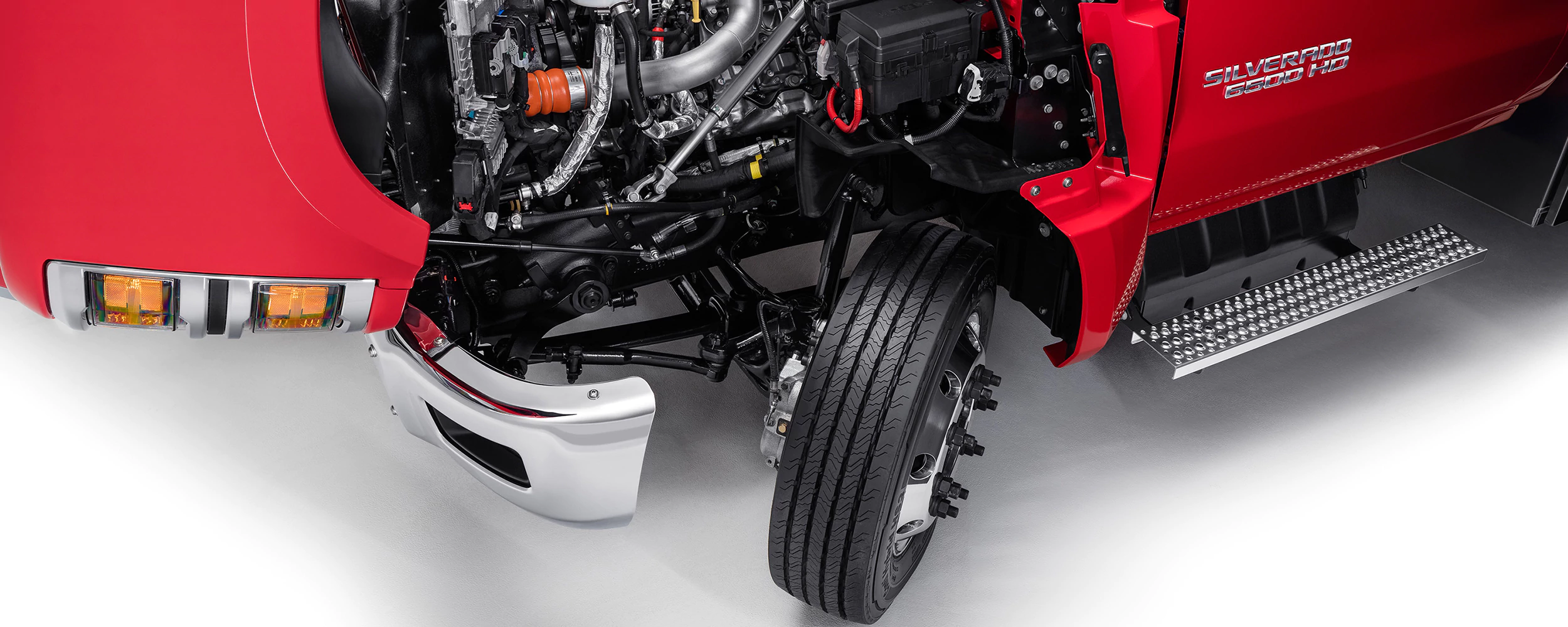 2019 Chevrolet Silverado Chassis Cabs's Powertrain
The Silverado chassis cabs are available in multiple engine options to suit your various needs. You can review these options in detail at our local dealership. The primary option is a powerful V8 Duramax, 6.6-liter diesel engine. This incredible engine may meet all of your needs for towing or hauling with 700 foot-pounds of torque combined with 350 horsepower. Keep in mind that these trucks also have a tight turning radius, making them more practical and functional for a wider range of work purposes.
2019 Chevrolet Silverado Chassis Cabs's Safety
The 2019 Chevrolet Silverado chassis cabs are designed to be just as safe to drive in as they are practical to use for all of your business purposes. Regardless of whether you choose the two-door or four-door truck configuration, you will find that all of these commercial trucks are loaded with numerous front and side airbags, anti-lock brakes, traction and stability controls, engine immobilization, daytime running lights and numerous other safety features. Altogether, you will love how safe you and your workers feel while working out of these trucks.
These Chevy work trucks are only one of many models that you may be considering, and there are also three chassis cabs available through Chevy to choose from. When you are trying to compare these models against other makes or when you want to find which of the Class 4, 5 or 6 trucks you should buy, a smart option is to head to your local Chevy dealership. Contact Brad Deery as your Iowa Chevy dealer today to examine some of the many incredible features loaded into these trucks and to feel their power and performance capabilities for yourself.