2019 Chevrolet Silverado 1500 near Dewitt IA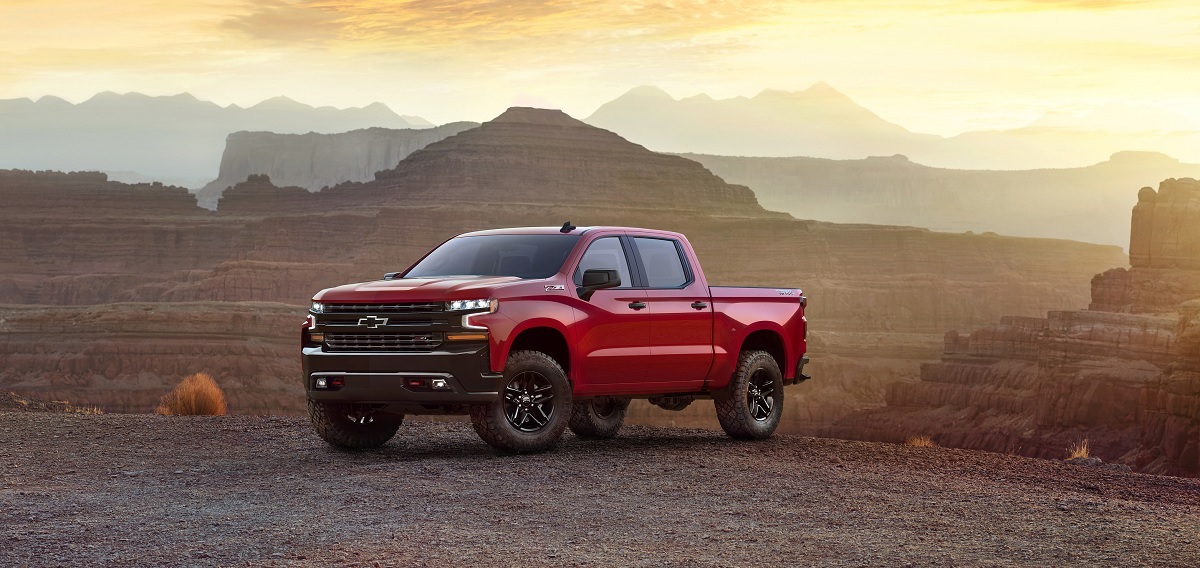 View Inventory
2019 Chevrolet Silverado 1500 Overview
For a pickup with a little more styling in mind, we encourage you to look at the 2019 Chevrolet Silverado 1500 near Dewitt IA. It's got the big, bold shoulders that so many modern pickup trucks aren't sporting, and it's got a more muscular look overall than many of today's pickups. As an exterior design marvel, the 2019 Chevrolet Silverado 1500 lives up to its own standards and sets its own high mark. Brad Deery Motors, just a short drive from Dewitt, invites you to learn more about this unique, tough pickup that so many are overlooking right now. Don't let this one pass you by. It has much to offer, and it's going to be serving Dewitt Iowa with muscular, bold performance for decades to come. Have a look at this Chevrolet masterpiece. There are 8 trim levels to choose from, so you'll never lack for choice.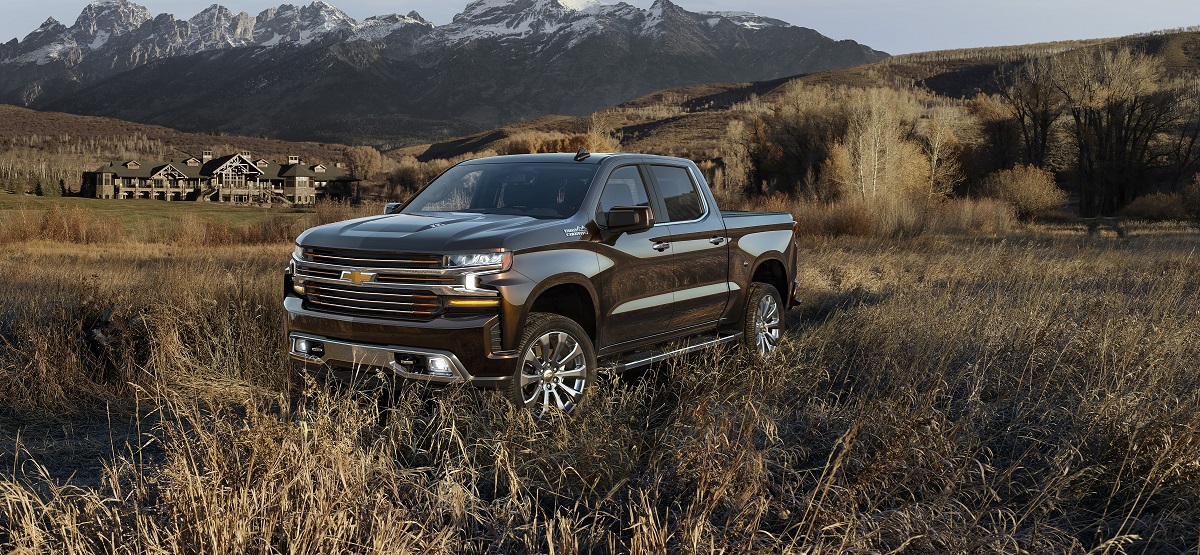 2019 Chevrolet Silverado 1500's Exterior
Changes for the 2019 Chevrolet Silverado 1500 near Dewitt IA include a lot of exterior changes, including a portion of the body that's going to be aluminum (allowing the truck to drop 450 pounds), while still retaining a mostly steel body. You can expect a body that's 80% high-strength steel. There's also a higher roof on this Chevrolet Silverado, giving you more headroom and a higher driving position in the long run. Brad Deery Motors mostly notices that the new Silverado is a gorgeous, although traditional, truck that is serving Dewitt Iowa drivers with a more traditional look for their pickup truck. Expect a more fluid design and LED Rear Task Lighting for a more unique look.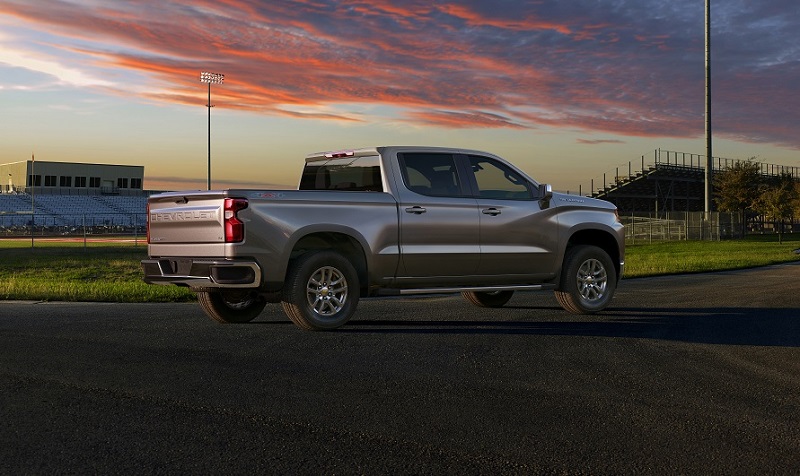 2019 Chevrolet Silverado 1500's Interior
Simplicity is still the name of the game in the 2019 Chevrolet Silverado 1500, and Chevrolet didn't abandon the idea entirely, but you can look forward to more premium stitching on the interior in 2019. It's traditional in the sense that they didn't seek to keep up with the Jones's and deck out the interior with stuff that most Silverado owners just really have no interest in. But they did go out of their way to make what is there more premium than before. You'll get a new step-assist handle on the driver's side (something many folks have wanted for years). You'll also get a very modern keyless entry and keyless start system, third-generation GM Infotainment system to navigate your truck flawlessly from the center, and Rear Camera mirror for easier and safer navigation. There's also HVAC for the second row now, and that's a true blessing for 2019 Chevrolet Silverado 1500 near Dewitt IA owners.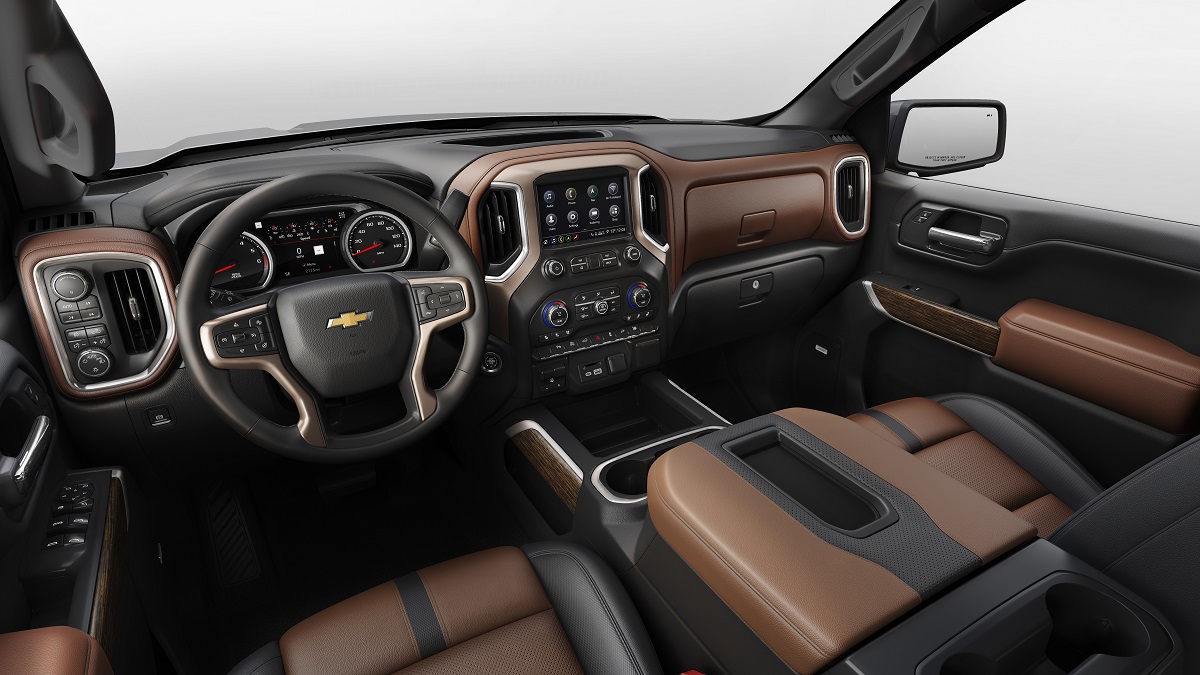 2019 Chevrolet Silverado 1500's Mechanical
Mechanical features will vary depending on the trim level you opt for, but the higher end trims are going to feature a more widely available 8-speed automatic transmission that makes your drive smoother and easier to captain. Brad Deery Motors would like to remind everyone that full news on the Silverado is still pending, but for now, it looks like the 8-speed automatic transmission is going to be great news for a lot of folks. And there's a Custom trailboss trim that gives you a two-inch suspension lift for extra tidy control.
2019 Chevrolet Silverado 1500's Powertrain
So far it looks like there will be 6 engine/transmission choices on the Silverado serving Dewitt Iowa. For now it looks like you can look forward to 3 new engines: 5.3 Liters and 6.2 Liter V8 engine, along with a diesel choice: 6-cylinder, 3.0 Liters. When you request Chevy Silverado specials, you can of course ask us specifics about the engine choices for the 2019 lineup. Not everything has been fully cemented in stone yet, and we'd prefer to update you when everything is for sure! That doesn't mean you can't start looking forward to that shiny new diesel engine, though, or two exciting new V8s. So far it looks like horsepower will kick things off at 355 and go up from there depending on the trim you want.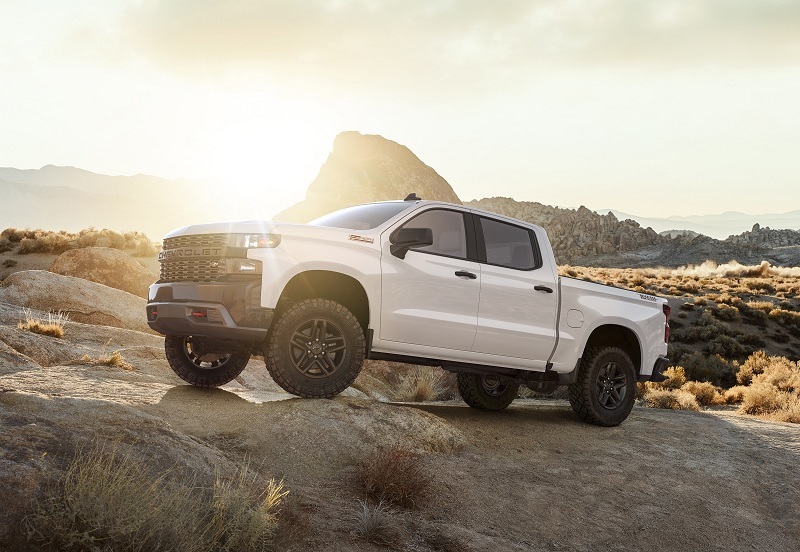 2019 Chevrolet Silverado 1500's Safety
Last but not least, there are plenty of safety features to look forward to. You'll get front and side impact airbags, seatbelt pretensioners, and stability control to name just a few of this year's more standout safety features. And you'll of course get a security system that helps keep your Silverado safe and sound no matter where you're visiting. Keep in mind that more safety features will be announced as they year goes on. Please keep up with us when you request Chevy Silverado specials to find out what's new and upcoming in safety on the 2019 Silverado 1500.
Test Drive it Today
We're just a short drive from Dewitt, and we'd like to invite you to keep up with date with all the latest announcements on the 2019 Chevy Silverado 1500. If you want to learn more about this truck or request quotes on it as soon as it hits the lot, just get in touch with us via email, phone, or right here on the lot. We'll let you know everything we know so far about the Silverado 1500, an always interesting and unique release that demands attention. Once again, we're just a short drive from Dewitt and invite you to request Chevy Silverado specials and information when it's convenient for you. We look forward to helping you find your next great truck.
*Article for general informational purposes, for complete details please contact the dealership.