2019 Chevrolet Silverado 1500 near Clinton IA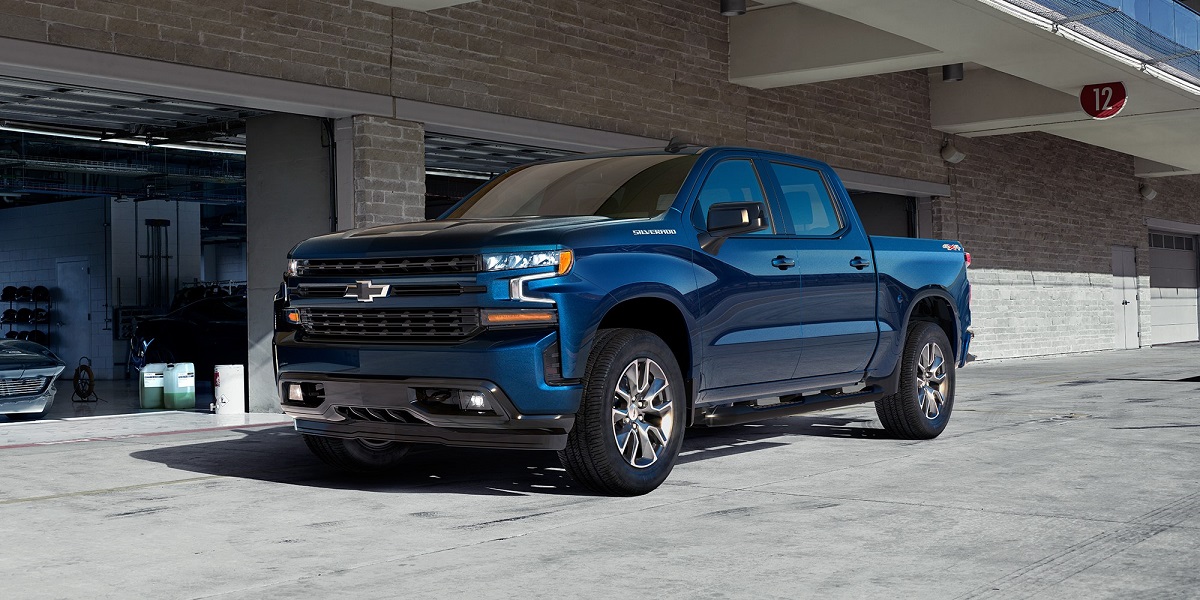 View Inventory
2019 Chevrolet Silverado 1500 Overview
If you are looking to get behind the wheel of a 2019 Chevrolet Silverado 1500, you have excellent taste. This Silverado has received an upgrade. Don't let the stylish design fool you. If you happen to be near Clinton Iowa, you can come and see this standard work truck on display for your pleasure. Chevrolet did a fantastic job with this. You can check one of these out for yourself at Brad Deery Motors, which is serving Clinton truck shoppers.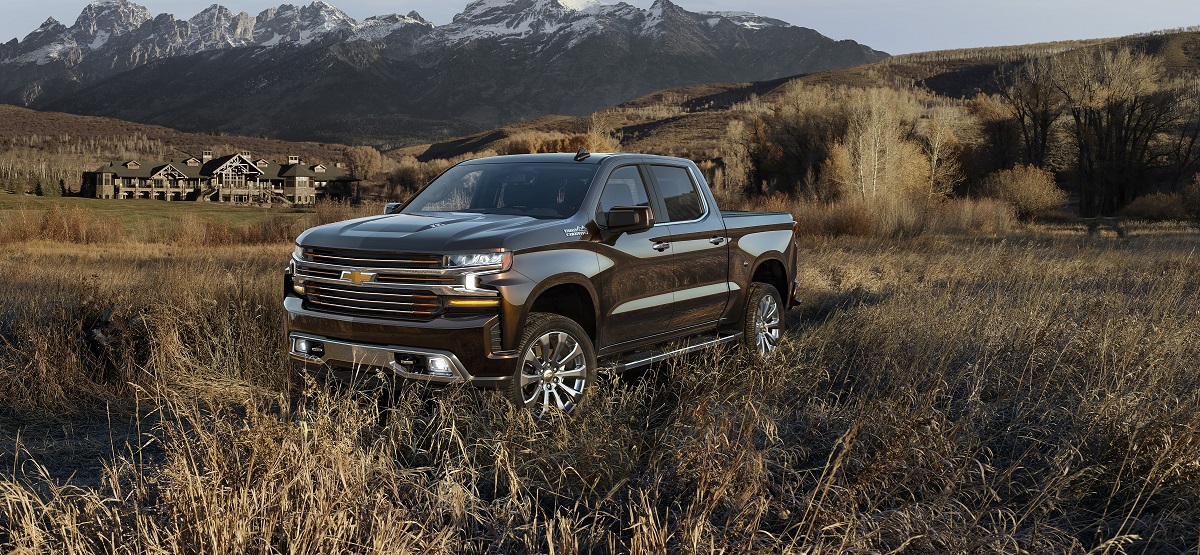 2019 Chevrolet Silverado 1500's Exterior
Brad Deery Motors is just a short drive from Clinton and you can test drive this new model to see for yourself why Chevrolet has had so much success. For all of you looking for something with a bit more class, the Silverado will be serving Clinton truck shoppers. The outside of the new 2019 Chevrolet Silverado 1500 has undergone some nice changes that give it a very bold look. You can see the differences right off from the previous model. There is a extended lighting feature from the hood that sticks out. Also, the rear cab door has a more cornered shape for the window. The bed is a bit shorter, which contributes to the truck being lightweight. It dropped a whooping 450 lbs. Extra bottom lights on the front are further down below in the trapezoidal shaped aluminum caste well below the grill. The extra fourth grill that used to be the same color as the exterior is no longer there. Because of that, the front bumper sits up a bit higher than before. The hood, all four doors, and the automatic tailgate are made with aluminum, while all of the fenders, the shortbed, and extended roof are made with steel.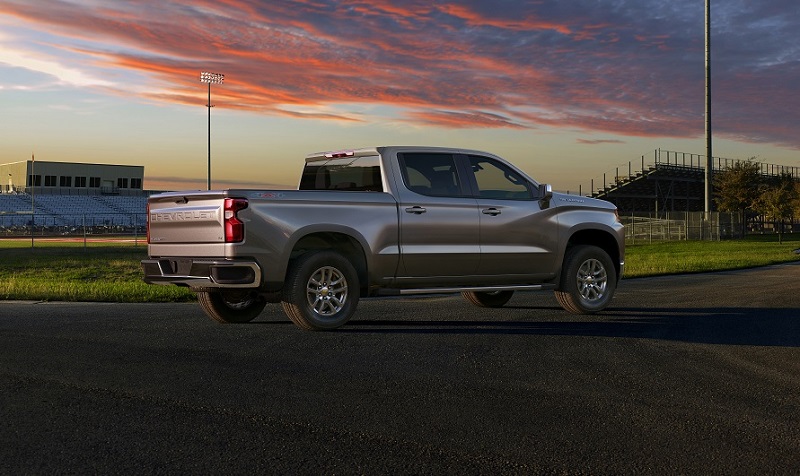 2019 Chevrolet Silverado 1500's Interior
You are probably wondering what are the upgrades on the inside of the cab. Chevy went by the motto of "the customer is always right". If you take that short drive from Clinton, you can see that several changes have been made. Well, for the people with long legs, you get extra room. This crewcab offers three inches of leg space for the backseat passengers too. Additional storage space was another added amenity. You will find a storage tray under the rear seat and two large pockets in the seat backs. Of course, all models have dual glove boxes in the dashboard. If you get a model that comes with bucket seats, a covered bin provides extra storage in the console. Taking a look at the dashboard, there are other majors changes with some features being moved around. We can also see that the controls are much more easier to use. You still get the wireless charging, Apple Car Play, and Android Auto, along with WiFi.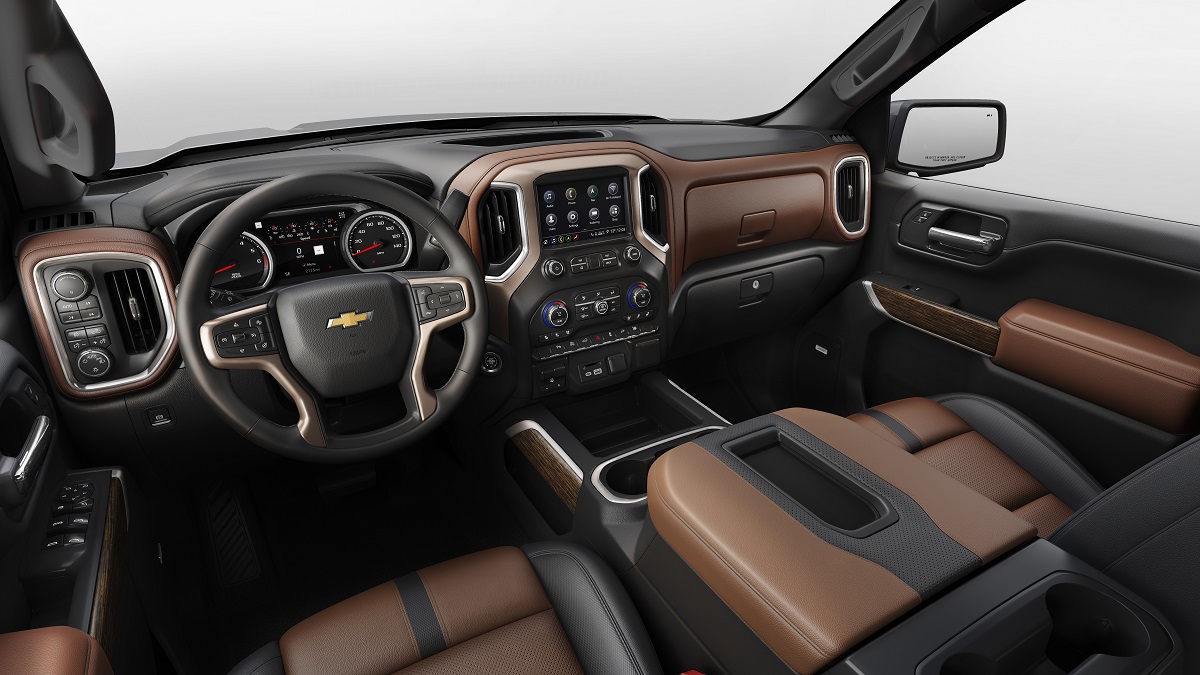 2019 Chevrolet Silverado 1500's Mechanical
If you are traveling anywhere near Clinton Iowa, you will want to stop by to see the mechanics on 2019 Chevrolet Silverado 1500. There is nothing like checking out the mechanisms to see how this Chevrolet operates. First, you can pull the tailgate down just by pressing the keyfob and the wheelbase has some extra length to it. Even though the truck is lighter, it is bigger, and more fuel efficient. Because the frame, is stronger the suspensions and axles will be flexible.
2019 Chevrolet Silverado 1500's Powertrain
This is where Chevy's 2019 1500 model becomes the top contender. Chevy is serving Clinton truck shoppers with the best powertrain available. There are six engines options to choose from. Each one will give you the power you are looking for when it comes to these trucks. Five of them are gasoline, while one is diesel. Three of the gasoline engine displacements are 4.3L, 6.2L, 2.7L. Two of the engines are 5.3 L with the difference being that one of them is a first generation L83, while the other is a second generation L84. Chevy adds a turbo engine which is a diesel with a displacement of 3.0L Duromax. You will find that all base models come with a six-speed automatic transmission, and all middle level models have an eight-speed automatic transmission. The new Diesel engine and the 6.2L come with a 10-speed automatic transmission. Overall, in terms of the power and torque, this will be on the 6.2L gasoline engine. Maximum towing capacities range from 7,200 to 12,200. Payloads range from 2,100 to 2,500. The 2019 base model is a standard work truck with customer trail boss availability.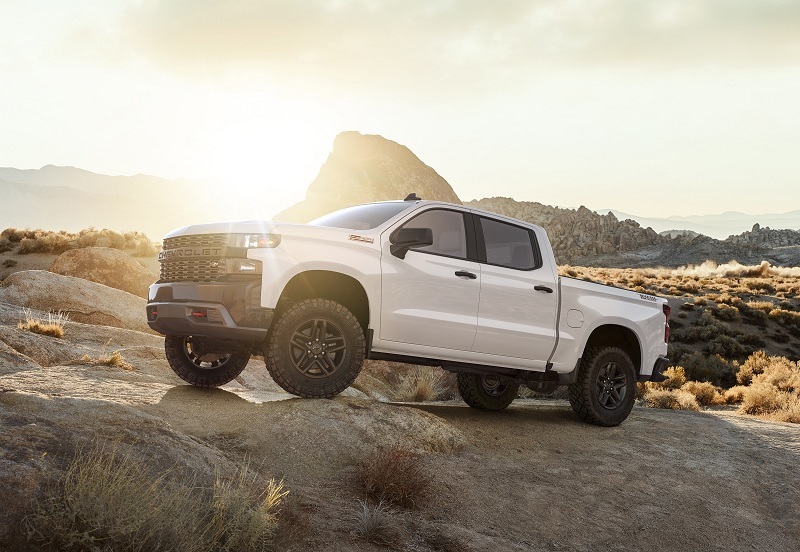 2019 Chevrolet Silverado 1500's Safety
Let's start with the anti-lock brakes. These are the safest features on any vehicle and Chevy made sure to keep them on theirs. If you want the ease of being able to turn while braking, then the anti-lock brakes will give you that. Stability control is another good feature. Chevy trucks come with this so that if for any reason you find yourself losing control of your truck, it will sense this and take the correct action. All Chevy trucks come with front, side, and overhead airbags to protect your head in a collision. Pretensionsrs automatically tighten the seatbelts to keep the driver in place during a crash. There is a high-tech security system. It shuts off the engine when the wrong key or device is used.
The 2019 Chevy Silverado 1500 is a very strong rival for the other contenders. Why don't you take that short drive from Clinton to Brad Deery Motors and find out why. The dealership is near Clinton Iowa.