2019 Chevrolet Cruze for Sale near Bettendorf IA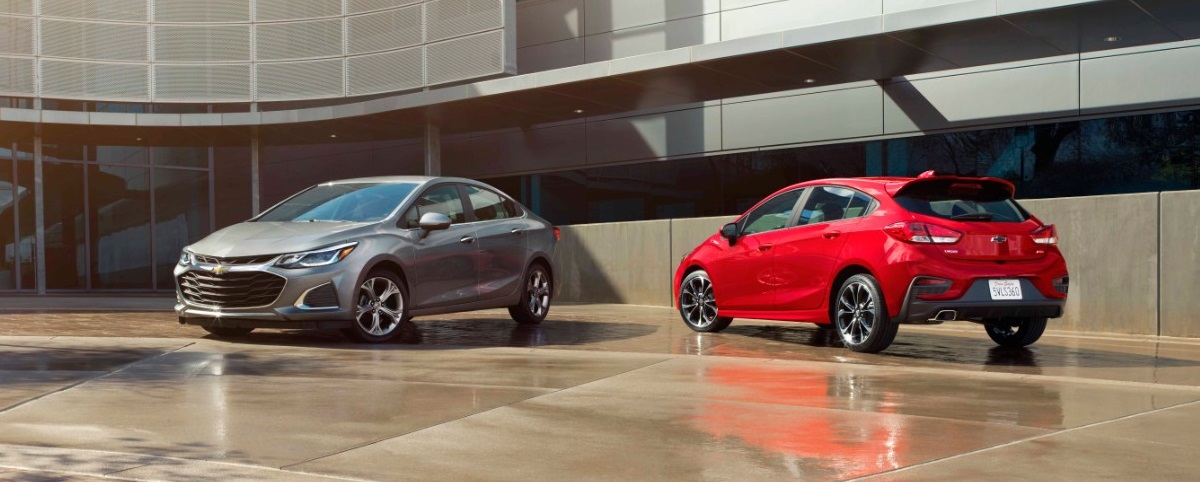 View Inventory
Vehicle Overview
Brad Deery Motors is a Certified Chevrolet dealership that has been proudly serving Bettendorf Iowa for decades. Our dealership is known our awesome vehicle sale prices. Brad Deery Motors is proud to announce that the all-new 2019 Chevrolet Cruze is available for purchase at our dealership. We are excited to have the Cruze for sale at our dealership. The 2019 Cruze is an athletic compact sedan that provides drivers with style, comfort, and diversity. This year's Cruze has received plenty of refreshing updates that we cant wait to share with you. If you are interested in learning more about the Cruze, please view our blog post below.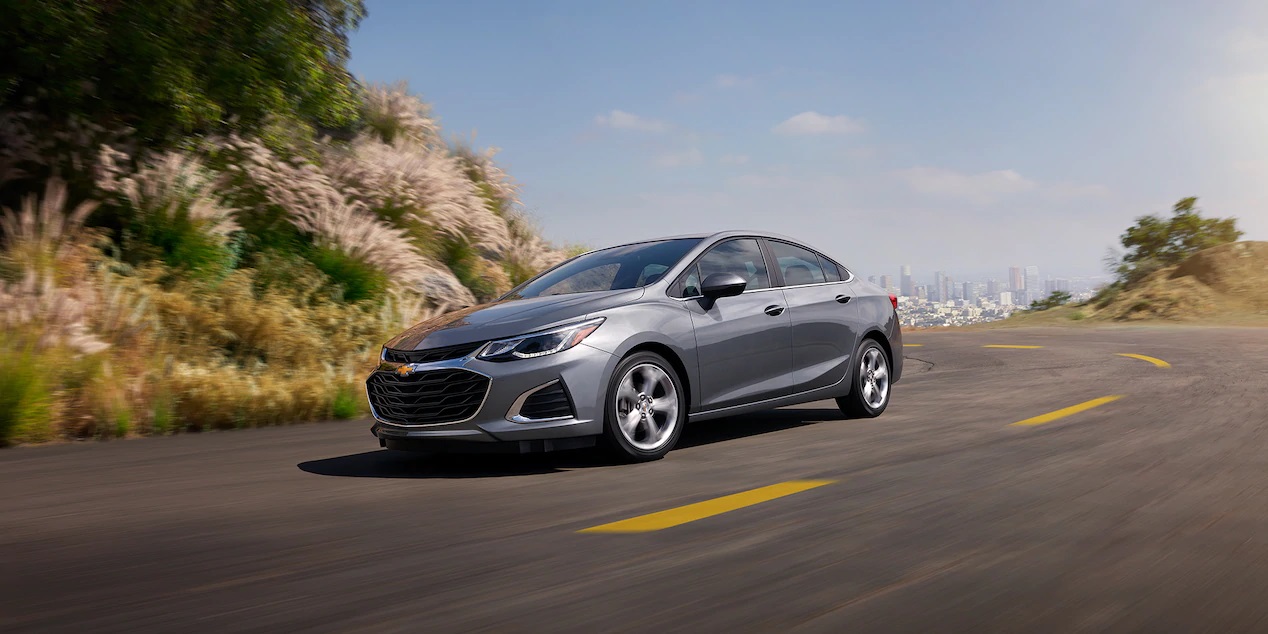 Exterior - 2019 Chevrolet Cruze
The Cruze has a sophisticated appearance. This year's Cruze has a new refreshing look. Compared to older models, the Cruze now has a new fascia. The Cruze's new fascia complements the vehicle well. Before the update, the Cruze was equipped with a modest grille. Now that the fascia has been updated, the grille on the Cruze is big, brilliant, and bold. In addition, this year's Cruze gives you the option to choose from two body styles. You can choose to purchase the classic 4-door sedan or the 5-door hatchback. Regardless of which body style you choose, both Cruzes come standard with plush 17-inch aluminum wheels, LED headlights, and foldable rear-view mirrors.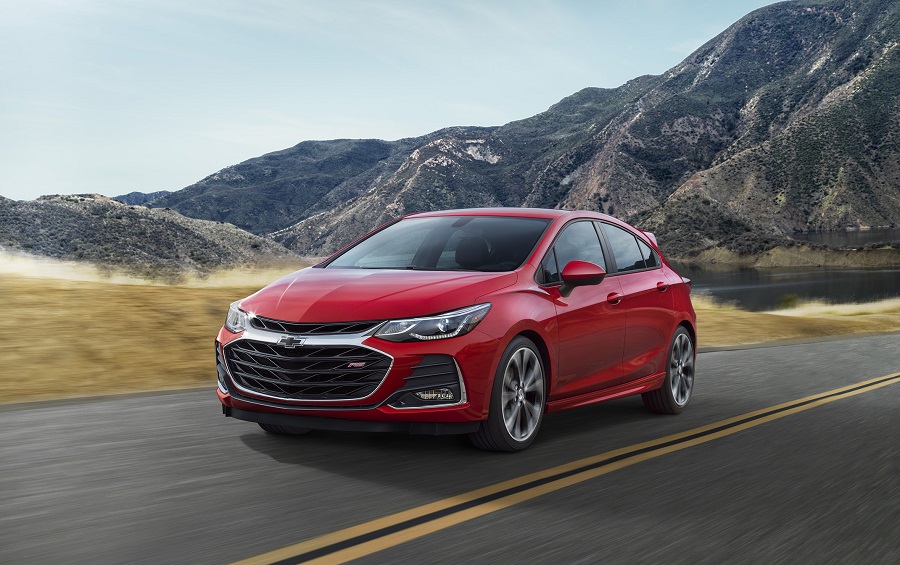 Interior - 2019 Chevrolet Cruze near Bettendorf
The interior of the Chevy Cruze has a true upscale feel. This compact sedan comes standard with a cloth interior; however, leather is an option with higher trim levels. The Cruze seats five passengers effortlessly. The Cruze also has 19 cubic feet of cargo space. However, if the rear seats are folded, then the Cruze's cargo space increases to 47 cubic feet. In addition to the spacious interior, the Cruze has new exciting technology features this year. All Cruze sedans come standard with a touch screen 7-inch infotainment system. The Cruze's infotainment system has Apple CarPlay, Android Auto, and a Wi-Fi hotspot. Music lovers will enjoy cruising in the 2019 Chevy Cruze. This year's Cruze comes standard with an ear-pleasing 6-speaker auto system.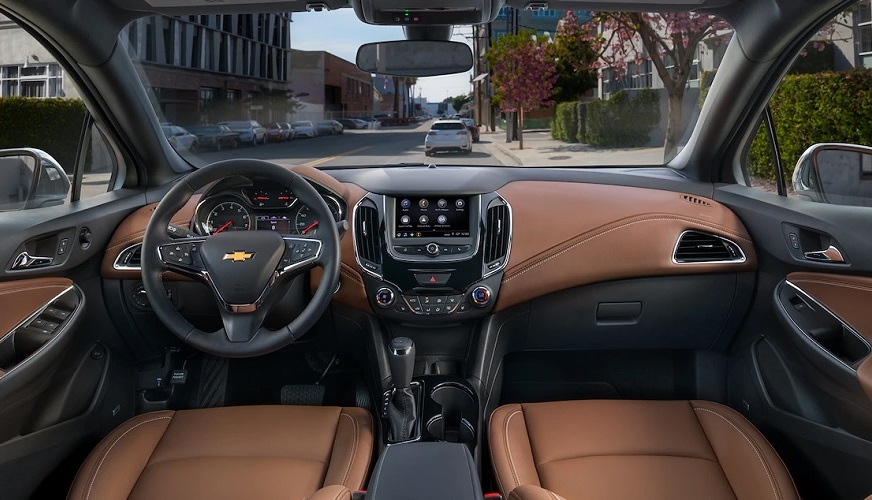 Mechanical - Chevrolet Cruze specs near Bettendorf
Chevrolet vehicles are known for their reliability. Once you purchase your 2019 Chevrolet Cruze near Bettendorf, your vehicle will need to receive preventive maintenance services to maintain its reliability. When it is time for your vehicle to be maintained, please make an appointment here at Brad Deery. Our qualified mechanics have been serving Bettendorf Iowa for years now. If you have questions regarding vehicle maintenance, don't be afraid to call our service department. Our service department staff members enjoy educating customers on general vehicle questions. Please note that all Chevrolet vehicles come standard with a 3-year/36,000 mile bumper-to-bumper warranty. If your Cruze experiences any mechanical problems during this period, your vehicle will be repaired free of charge.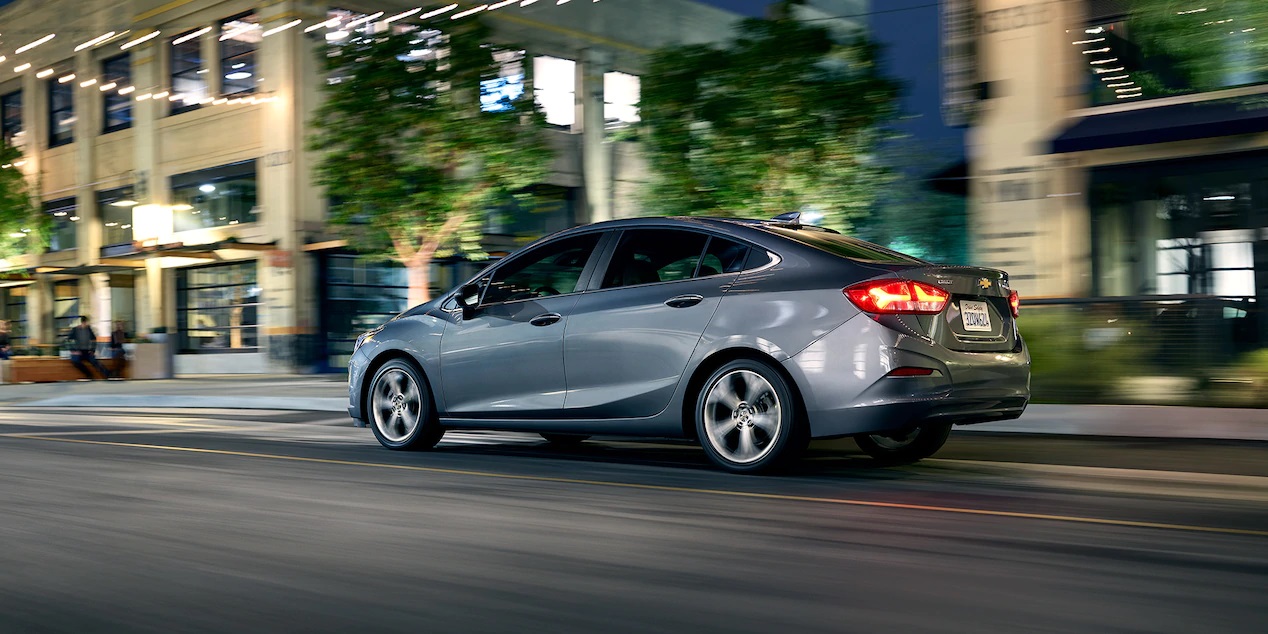 Powertrain - Chevrolet Cruze specs near Bettendorf IA
The Cruze comes standard with a 1.4-liter turbocharged 4-cylinder gasoline engine. This standard engine has a horsepower of 153 at 5,600 rpm. The torque of this engine is 177 lb-ft at 4,000 rpm. The Cruze is the perfect vehicle for those looking to save money at the pump. The 2019 Cruze provides fuel efficiently, attaining up to 40 miles-per-gallon. The standard engine is equip with a 6-speed automatic transmission. If you're seeking an engine with more power, the 1.6-liter turbocharged diesel 4-cylinder engine is best. This engine has a horsepower of 137 at 3,750 rpm. The torque of the diesel engine of 240 lb-ft at 2,000. The diesel engine is still also fuel efficient, attaining up to 31 miles-per-gallon. The diesel engine comes standard with an impressive 9-speed automatic transmission. Regardless of which powertrain you choose, all Chevy vehicles come standard with a 5-year/ 60,000-mile powertrain warranty. If your powertrain fails during this period, all charges will be covered by Chevrolet.
Safety - 2019 Chevrolet Cruze dealer
At Chevrolet, safety is our priority. This year, the Cruze has plenty of notable safety features. One of the newest safety features added to the Cruze is the teen driver technology. This innovative system monitors your teenager's driving habits and sends live alerts to your device of choice. If the music is too loud or your teen is not wearing his or her seat belt, then the sound system will be disabled. In addition, all Cruze models come standard with front, side, and knee airbags for extra accident protection. If you choose to upgrade your trim level, you can enjoy extra safety features like automatic braking, lane-keep assistance, rear parking sensors, and blind-spot monitoring. Each year, our Chevrolet vehicles undergo independent safety tests. We are proud to announce that the 2019 Chevrolet Cruze received a 5/5 on its crash test rating.
Brad Deery Motors has plenty of 2019 Chevrolet Cruze sedans for sale. Our dealership has been confidently serving Bettendorf Iowa for years now. If you have any questions regarding the 2019 Chevrolet Cruze near Bettendorf, please contact our dealership. As a valued customer, you are also welcomed to visit our dealership during business hours. Upon visiting us, our experienced sales associates will let you test drive the 2019 Chevrolet Cruze near Bettendorf. Please contact us today regarding the sedans we have for sale!