2019 Chevrolet Colorado for Sale near Davenport IA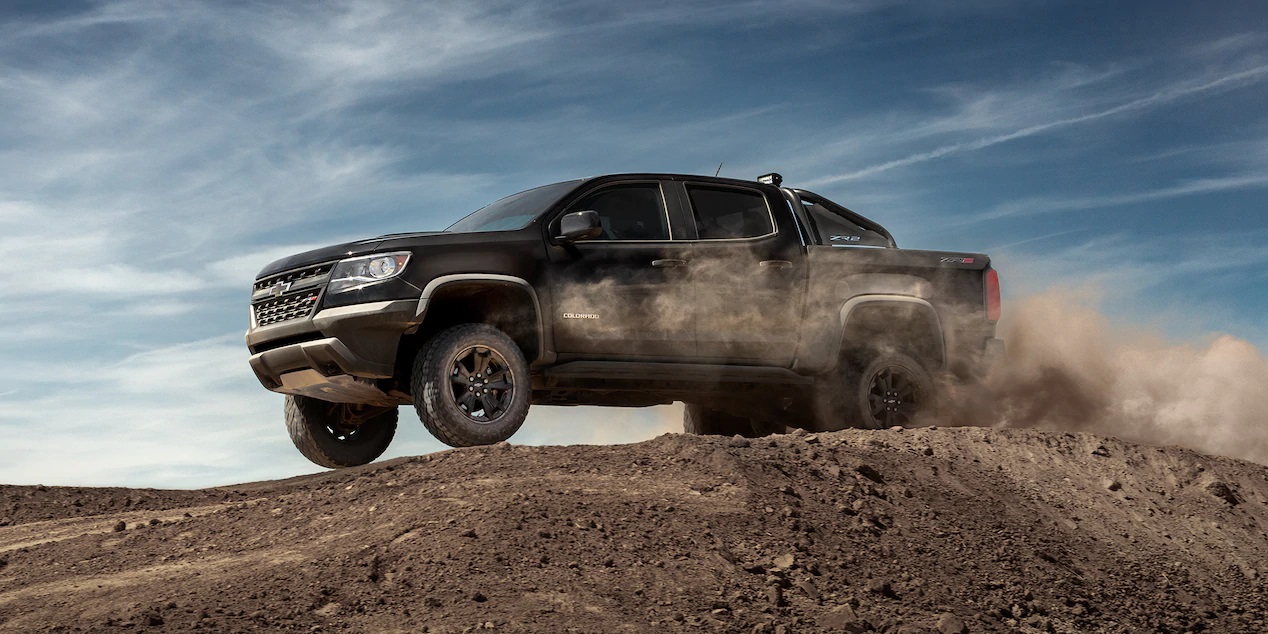 View Inventory
Vehicle Overview
Chevy's 2019 Colorado is a midsize pickup, which is a jack-of-all-trade. The pickup can be used as an off-road, urban runabout, or work truck. The 2019 Chevrolet Colorado is a mid-sized truck with powerful engine options and efficient energy consumption. The rating of the 2019 Chevrolet Colorado is 6.0 due to its range of uses. Its 2019 changes are, however, minimal, with a new inch system for LT up and trims and touchscreen for infotainment. It comes with a heated steering wheel, HD backup cameras, power driver's seat, and rear USB ports. A few off-road and visual touches goodies, including Shadow Gray Metallic, skid plates, Pacific Blue Metallic, and new wheels are also available in some trim levels.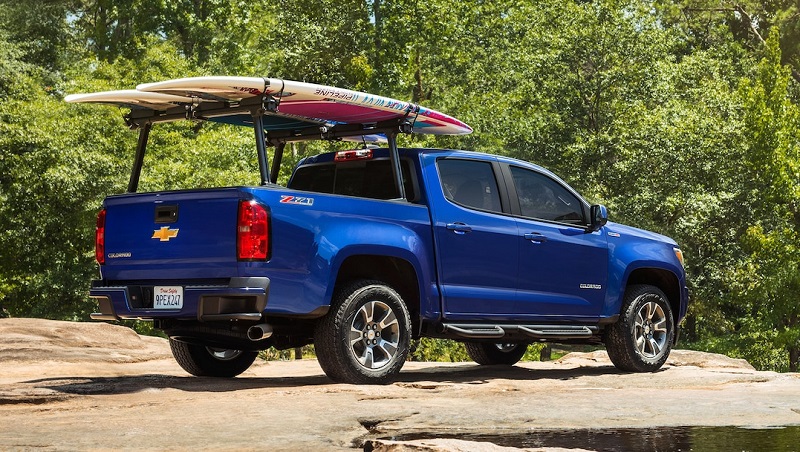 Exterior - 2019 Chevrolet Colorado
The 2019 Colorado has a great look in any setup, from Baja basher to blue-collar. Whether you want to use it for getting dirty off-road or hauling stuff, this is the best truck out there. It has been awarded extra points for its fantastic exterior and interior design, especially its aggressive ZR2 model. Though it was designed for rocky and hilly terrains, Colorado is a global truck that can be used anywhere. For example, the boxier Silverado model tops the lineup for Chevrolet trucks while the swoopy styling best suit European nations. The 2019 Colorado models for sale near Davenport look incredible with the gold bowtie, especially when it is fitted with a grille and full headlights. A body line that slopes towards the front and massive taillights gives the 2019 Colorado at Brad Deery Motors a sportier stance, but the variants of the Base and Work Truck gives it a little ruggedness or glitz.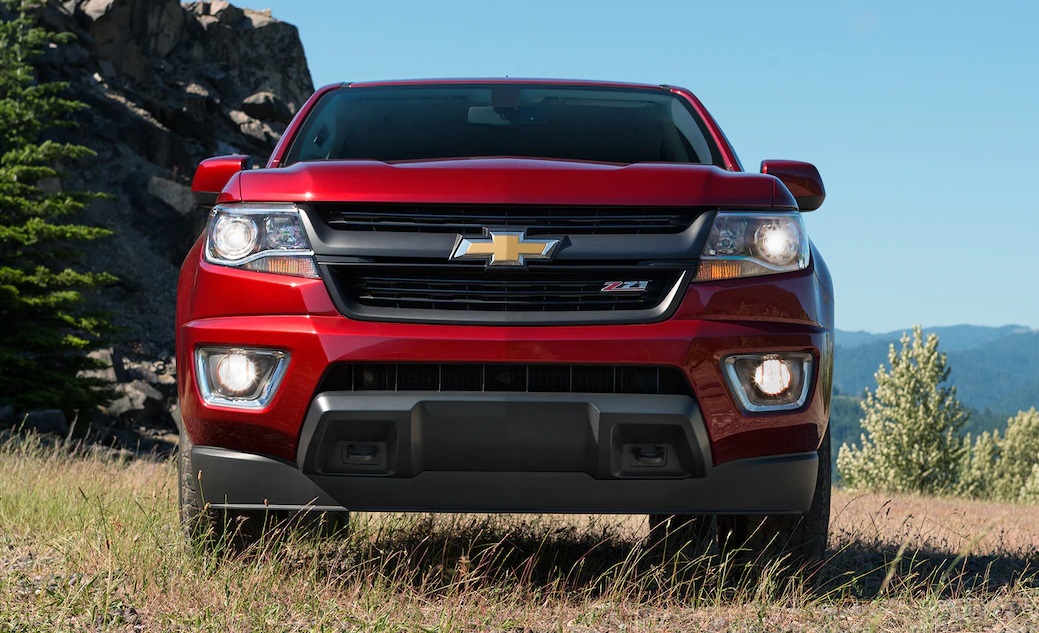 Interior - 2019 Chevrolet Colorado near Davenport
The inside of the base of the Work Truck is accommodating and durable, equipped with power windows, power driver's seat, and air conditioning unit. LT trim and above are the best options for anyone looking for a vehicle with active safety technology such as lane-departure warnings and forward-collision warnings. The 2019 Colorado ZR2 is an off-road car model, with a wide stance, raised suspension, and tires for all terrains. The 2019 Chevrolet Colorado is available in crew cab or extended format and with different lengths to suit every user. It is powered by a standard 2.5-liter four-cylinder engine and available in either four-wheel or rear-wheel drive.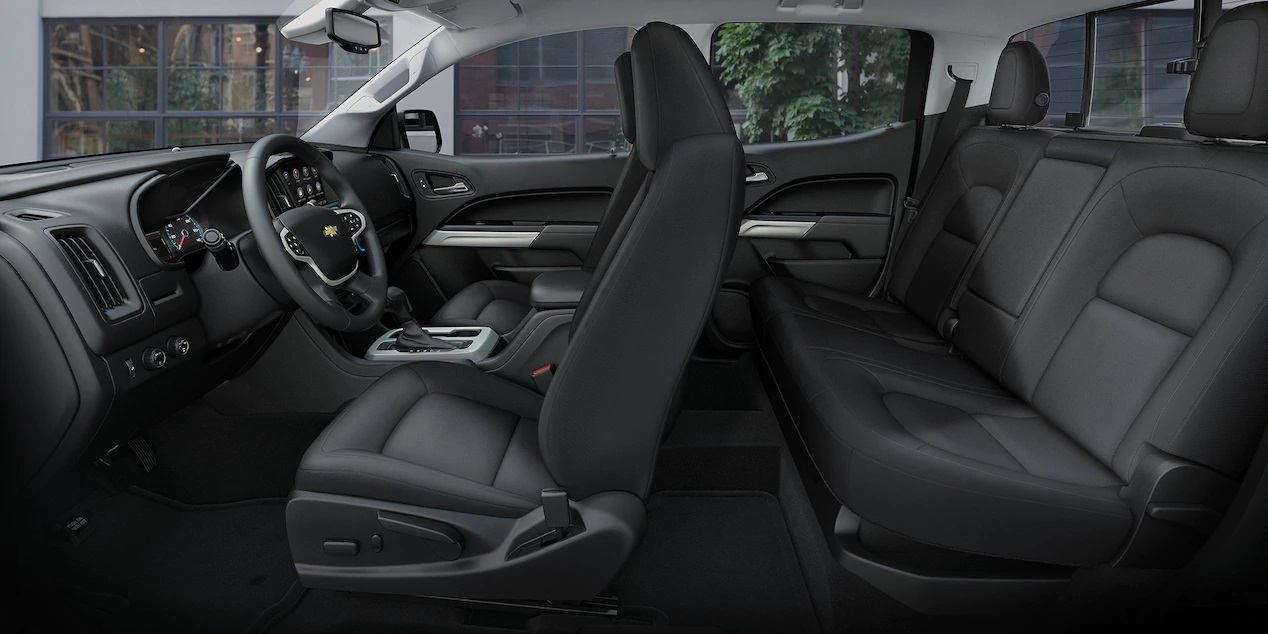 Mechanical - Chevrolet Colorado specs near Davenport IA
Due to its wide range of powertrains, Colorado at Brad Deery Motors offers trim levels for everyone, ranging from outright power to capacity, torque, and efficiency. The 2019 Colorado ranks higher among the SUV pickups due to its powerful engine choices. Compared to other pickup trucks, the 2019 Chevrolet Colorado near Davenport keeps things simple, and it uses a solid rear axle and independent suspension to employ a body-on-frame design. It comes with big tires that can absorb imperfections on any road, but users can expect some shimmy on rough terrain. The ZR2 and Z71 are designed for intense pathways, and their higher-sprung suspension can make them feel bouncier.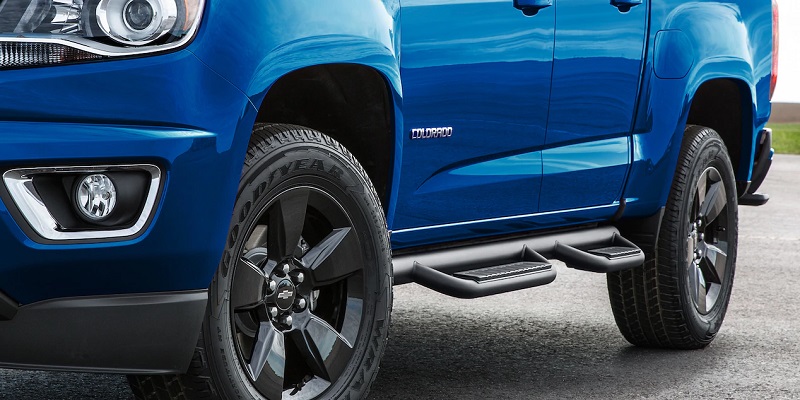 Safety - 2019 Chevrolet Colorado dealer
All versions of the 2019 Colorado come with standard stability control, a backup camera with HD resolution, anti-lock brakes, and six airbags. High-tech safety features such as lane-departure and forward-collision warnings are only available in the LT trim. Unfortunately, the 2019 Colorado doesn't have rear cross-traffic alerts and automatic emergency braking, which would make it a favorable pickup truck.
Features - 2019 Chevrolet Colorado
You can use the 2019 Colorado as either an off-road rig, Spartan Work Truck, or anything in between. Its two drivetrains, three body configuration, a litany of options, five trim levels, and three transmissions makes it a well-rounded SUV truck. The 2019 Colorado has a great infotainment system and stellar customization, which ranks it higher among modern pickup trucks. Decadence is hard to find on Base Colorado, but locks and power windows are available. It also has air conditioning, touchscreen infotainment, and power driver's seat. However, the Base Colorado suits fleet buyers, given its extended cab-format and rear-wheel drive and long bed. The base model for the buyers of the 2019 Chevrolet Colorado near Davenport is the Work Truck spec, and car brokerage firms, including Brad Deery Motors often refer to it as WT. Like the Base Colorado model, the WT model comes with a fabric carpet instead of plastic or vinyl flooring. The WT trim has sparse options list, which includes visual cues in the form of alloy wheels and painted bumpers. An exciting feature with the WT trim is that buyers can delete the bed and add their compartments, such as utility setup or refrigerated box.
This page is for general information only. Please contact our dealership for current details.