2019 Buick Encore for Sale near Davenport IA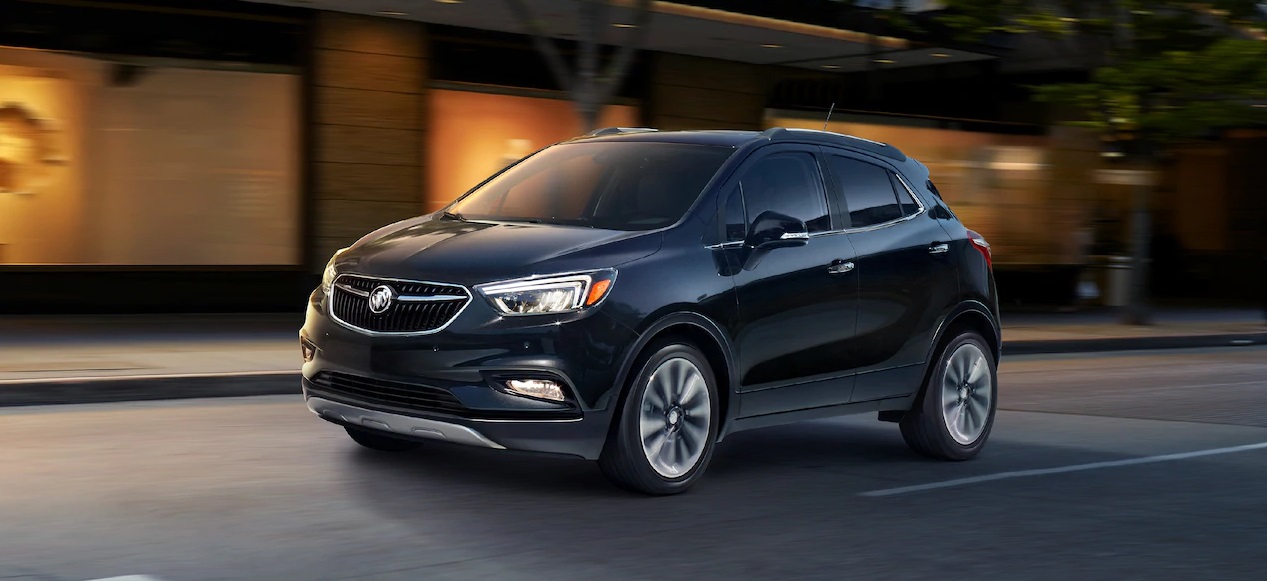 View Inventory
Vehicle Overview
The Buick Encore is one of the sleekest and most accommodating subcompact SUVs on the market. It would be a wise choice for you to invest in it as your next adventure and vacation vehicle. The US News site has it rated at number four in its class of cars. It carries its highest scores in the categories of safety and reliability. This model is definitely something to think about if you want an SUV for your next car. The dealer serving Davenport Iowa has a few of them that you can look at if you stop by. Here are some details about the features and benefits that you can get if you invest in one of these 2019 Buick Encore near Davenport models. You'll want to schedule a test ride when you're done taking in all the goodness that it brings.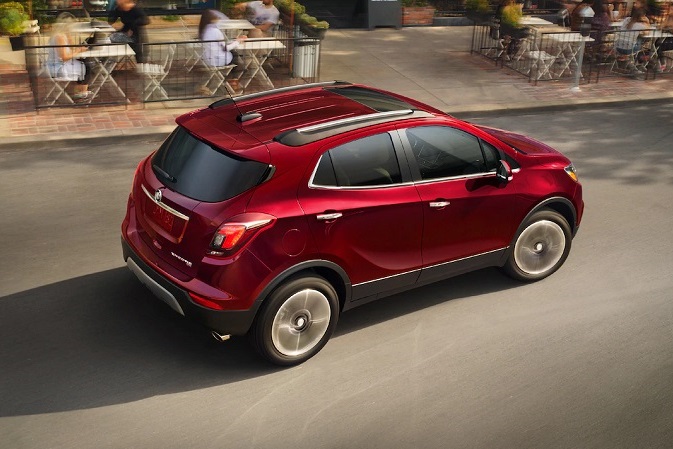 Exterior - 2019 Buick Encore
The Encore's exterior is nothing short of stunning. It's something that you can stare at all day long and still be amazing at it the day after. Its elegance is overpowering, but it still has some elements of sportiness. It's an adorable little SUV that people of many classes can enjoy. Color options include Deep Azure Metallic, Coppertino Metallic, Winterberry Red Metallic and many more. Wheel choices include 18-inch 10-spoke aluminum options, 18-inch seven-spoke chrome options and much more. Speak with someone about the Encore for sale near Davenport as soon as you can to get the details.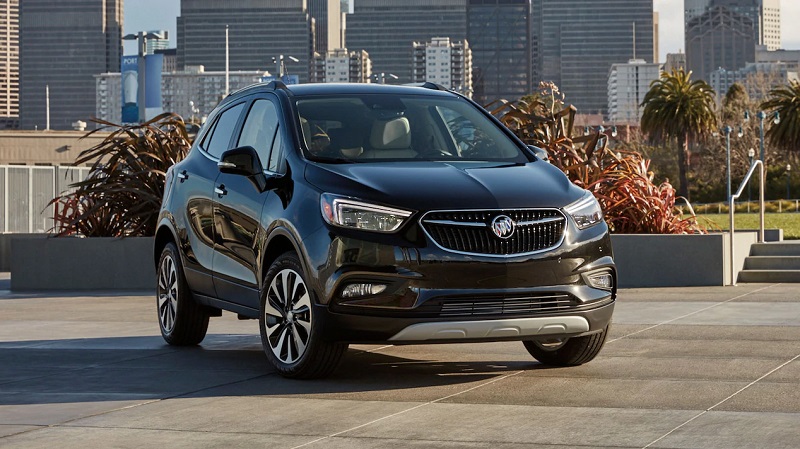 Interior - 2019 Buick Encore near Davenport
The interior is designed to give you a delightful experience no matter where you go. It has a myriad of comforting and accommodating features for you to enjoy. One feature that you'll find particularly useful is the Keyless Open and Push Button Start. This feature can save you time and aggravation when you're on the go. The heated steering wheel and heated front seats are the manufacturer's way of saying that they care about your comfort. They will be your best friend in the wintertime or on chilly mornings. You'll also have Climate Control so that you can have the vehicle at a temperature you can enjoy at all times. Many more features come with this model, but the list is too extensive to repeat. You can get the full rundown of features by contacting the dealership serving Davenport Iowa and requesting such information.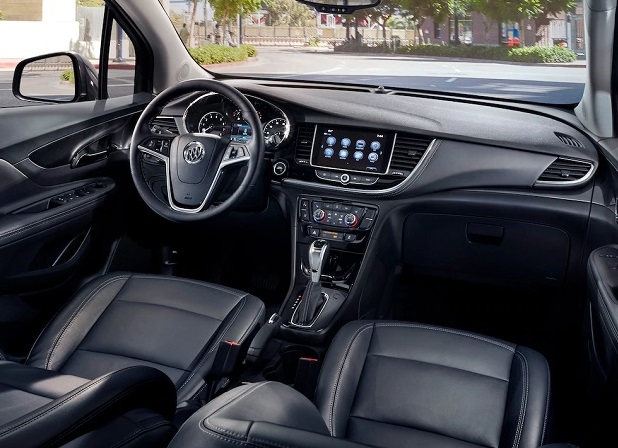 Mechanical - Buick Encore specs near Davenport
Technology and mechanical features are important because they can keep your guests happy and occupied while they travel in your vehicle. For that reason, the manufacturer took its time and made sure to add lots of them. Some of the features that you will have access to in this model are the Infotainment system, Navigation, Apple CarPlay, Android Auto, 4G LTE Wi-Fi and so much more. These features are there to provide you with connectivity as well as up-to-date vehicular information. Find out more about the tech and mechanical features by visiting the dealership ASAP.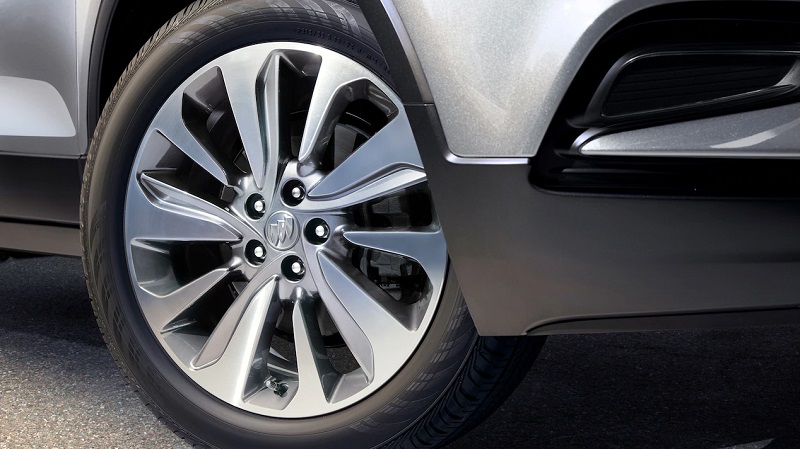 Powertrain - Buick Encore specs near Davenport IA
The powertrain is most likely an important feature to you. You want to get the most out of the motor that comes with the car you desire. The good news is that the Encore has a wonderful powertrain with lots of spark and pickup. The base model comes with a 1.4-Liter Turbo motor that puts out 138 horsepower. If that's not enough for you, you can purchase one of the other models that deliver 153 horsepower. You can speak with a specialist at the dealership to find out more about the models that are available to you.
Safety - 2019 Buick Encore dealer
The safety category is where the Encore excelled the most, so it's only right that you would want to know the features you'll get. The model has an outstanding assortment of features that include Lane Departure Warning, Side Blind Zone Alert and OnStar Safety and Security. The OnStar Safety and Security system will take care of you if an incident occurs. The system will notify the care specialists and authorities so that they can tend to you right away. It will do that by connecting you with a Roadside Assistance specialist. The Lane Departure Warning is a golden feature that will let you know if you're drifting out of your lane for any reason. You can respond to it quickly by getting back into your lane immediately. The Side Blind Zone Alert has your back when it comes to your hard-to-see areas. You can test those features and many more by setting up an appointment with the dealer for Sale near Davenport. You'll be glad you took the time to go in and see everything the vehicle has to offer.
Test-Drive the Encore
Now that you've read all of the fine details about this amazing compact SUV, it's time for an Encore! You can easily contact the dealer serving Davenport Iowa and ask about the models for sale near Davenport. The sales staff will walk you through the process and take you on a test-drive so that you can experiment with the vehicle on your own. You'll know from the moment you're done with the test-drive whether you want to make it yours or not. Take a step toward ownership today by contacting the provider.
**Article is just for general informational purposes. Contact the dealer directly if you want more information on inventory and pricing.