2018 Ford Super Duty in Maquoketa IA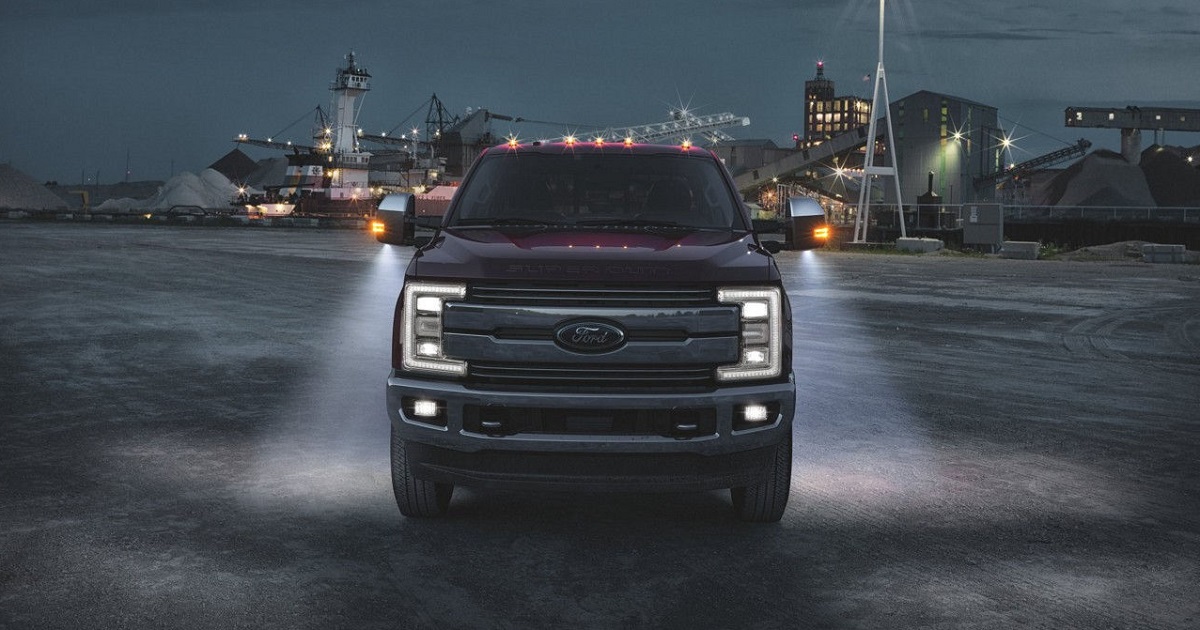 View Inventory
2018 Ford Super Duty Overview
Let's face it, when you need a heavy duty truck, you need a heavy duty truck. Sometimes those jobs you take on are messy, rough, and tiring. If you do not have a truck that can take all of that then, you are missing out on how much profit you could bring in. You need to go to a Maquoketa truck dealer and see about getting your hands on a 2018 Ford Super Duty. The Ford Company knows what you need terms of a real work truck and this one does not fall short. You will be happy that you made the decision to get. Brad Deery Motors in Maquoketa Iowa has plenty in stock and is eagerly awaiting your arrival so they can get you in one.
Exterior - 2018 Ford Super Duty
The 2018 Ford Super Duty looks amazing on the outside. It is a very serious truck with some very bold colors. You have trailer-towing mirrors that are power adjustable, LED spotlights, and a sunroof. As of now the fender badges are vertically displayed and are no longer horizontally displayed. As far as the cargo beds, you have a choice of two. One is 6.75-footer, while the other is an 8.0 foot box. Ford really did not do anything drastic here, but they didn't need too. The 2018 Ford Super Duty in Maquoketa IA looked good already so there was no need to really upgrade the outside that much.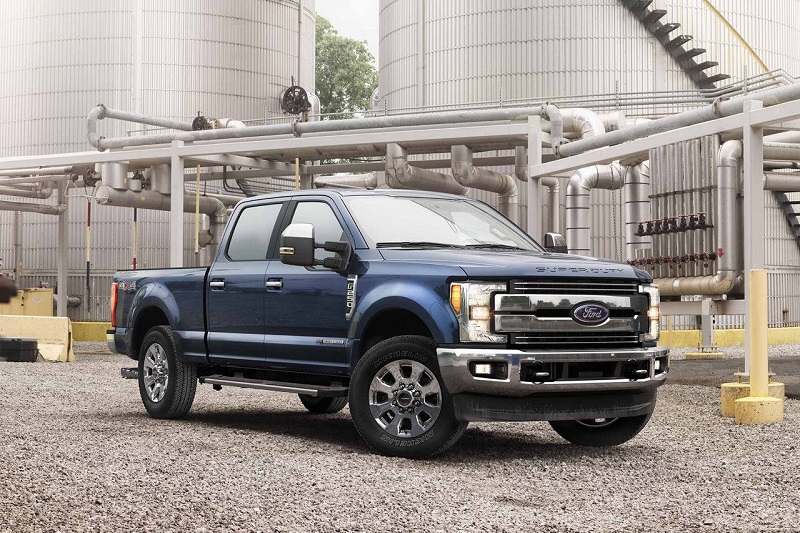 Interior - 2018 Ford Super Duty in Maquoketa
There are several features that make the 2018 Ford Super Duty in Maquoketa IA stand out above all of its competition. When buying a truck, spacing is always the top concern. If you get a 2018 Ford Super Duty, that will not be the case. Every super duty truck has a large back row bed to store a variety of items. You get three cabin choices but the spacing does not change. If you fold the second-row seat down, you can put all of your bedroom closets in there (if you are moving) and probably still have space to pack half or all of your kitchen. In other words, when it comes to space and having the most legroom, this truck wins that category. It has a decent light over height too. In the center of the console, there is a huge cubby storage. You will find this on the trucks with buckets seats. Under the rear seat is a lockbox that can be folded flat or if you need to hide something it can be raised up. For the infotainment system, you can have Apple CarPlay or Android Auto. The touchscreen is 8 inches and the system is a Sync 3 unit. The gauge cluster display shows information concerning diesel fluid to the tire pressure on a trailer. For that touchscreen you get, Bluetooth auto and phone, Real-Time traffic and weather, navigation, USB, voice recognition. You also get 12-volt outlets. As far as the seating there are new two toned leather seats and a headliner that is microsuede. You will have to get in touch with Brad Deery Motors in Maquoketa Iowa, is you can come test drive this truck.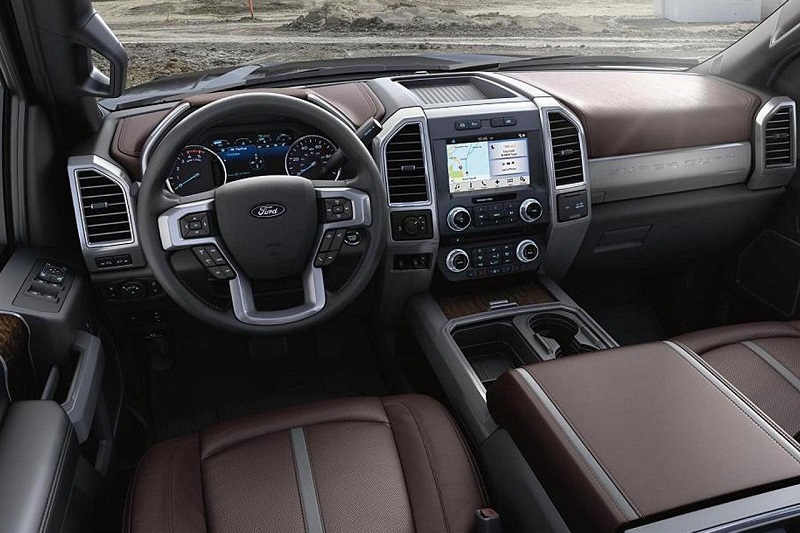 Mechanical - Ford Super Duty specs in Maquoketa
For the 2018 Ford Super Duty in Maquoketa IA, there are three gas tanks with 48 gallons being the largest. Both the auxiliary tank and the fuel tank are midship. This truck takes regular unleaded gasoline and it does not have an engine oil cooler. Transmission is automatic with overdrive. The steering type is a re-circulating ball. For the trailers the fifth wheel hitch is 13,200 lbs, the deadweight hutch is 13,300 lbs. As you can see the towing capacity is awesome. The super duty is available by the Maquoketa truck dealer.
Powertrain - Ford Super Duty specs in Maquoketa
Ford made this truck with an SAE net horsepower of [email protected], displacement is 6.2L/379, torque is [email protected], fuel system is sequential MPI, fifth gear ratio 0.87. The spring capacity is 3950 while the axle capacity is 6200. You can convert the engine into a biofuel engine that way you can switch between propane, natural gas, and gasoline. Plus, the engine is very quiet. Your cold cranking amps are 650, and the alternator capacity is 157. There are safeguards built in the transmission that has the torque limited to the first three gears to protect the driveline and maintain the traction. If you are in Maquoketa Iow, you can come to the dealership to look at all the specs.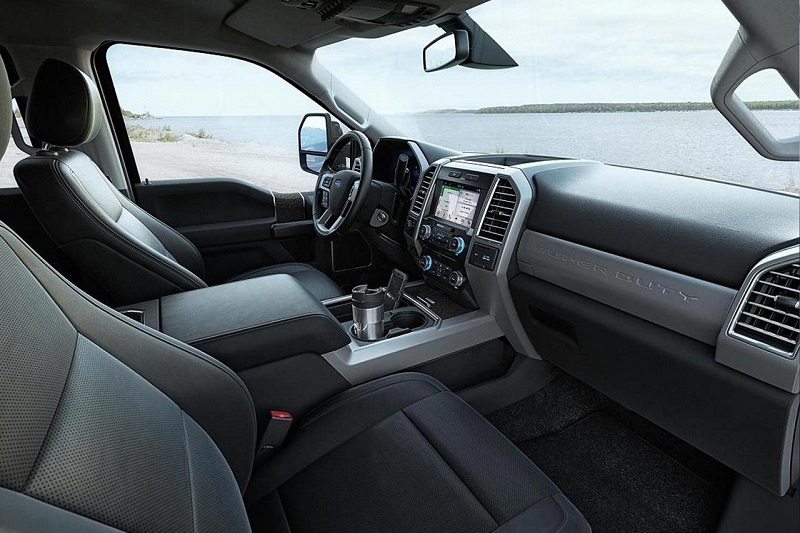 Safety - 2018 Ford Super Duty dealer
There are a variety of safety devices issued here. The super duty comes with six airbags in various spots with an airbag cut off switch. It does have daytime running lights, traction control, tire pressure monitor, back up camera, stability control, roll stability control, side impact beams, passenger seat mounted side airbags, safety canopy system, and front lap and safety shoulder belts. Some of these safety features are optional depending on the trim you get.
If you are in Maquoketa Iowa, come check out the Super Duty truck for yourself. There are plenty of colors and trims to help your self too, and you can test drive them to find the one you want. Brad Deery Motors who is a Maquoketa truck deale is happy to serve you and will get you in the Super Duty truck of your dreams. Come and get your new super duty truck today.