2018 Ford Fusion in Maquoketa IA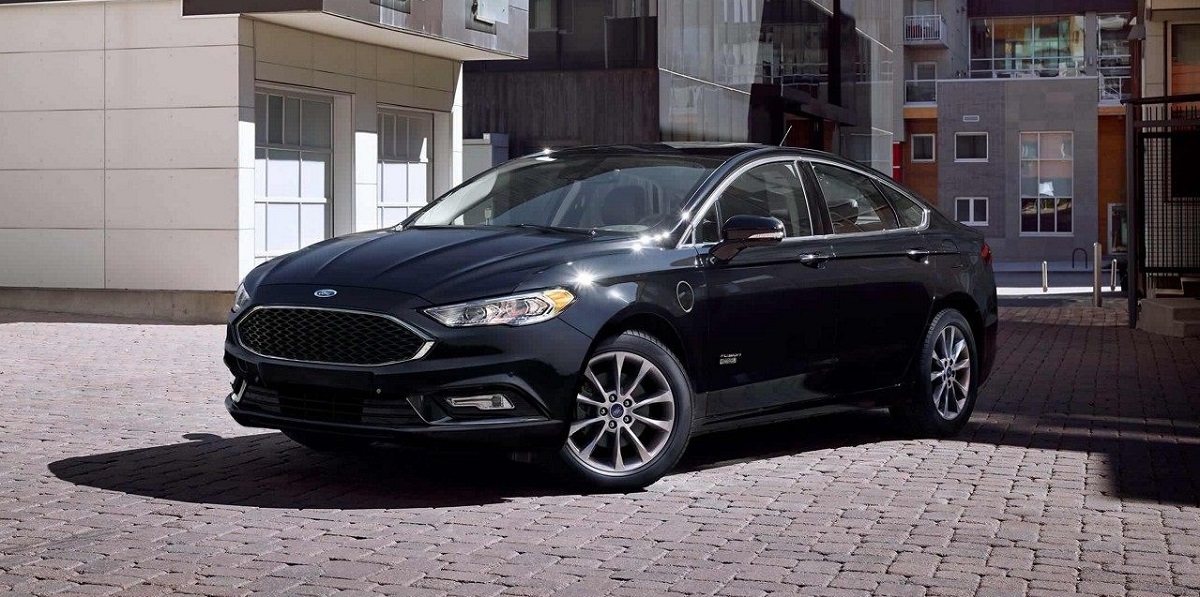 View Inventory
2018 Ford Fusion Overview
Ford created the Fusion to provide you with an affordable and convenient experience with a long-lasting machine. You'll enjoy many aspects of the Ford Fusion if you buy it, and you will be the proud owner of a popular award-winning vehicle. The Fusion is in fourth place on US News's list of top mid-size cars. The model has an overall score of 8.6 with a high emphasis on its safety and reliability. This model is a superb choice for your family if you want something safe and long-lasting. The Maquoketa Ford dealer, Brad Deery motors, has this car on the lot right now. Here's more information about it. Read through it and then schedule your test-drive in Maquoketa Iowa.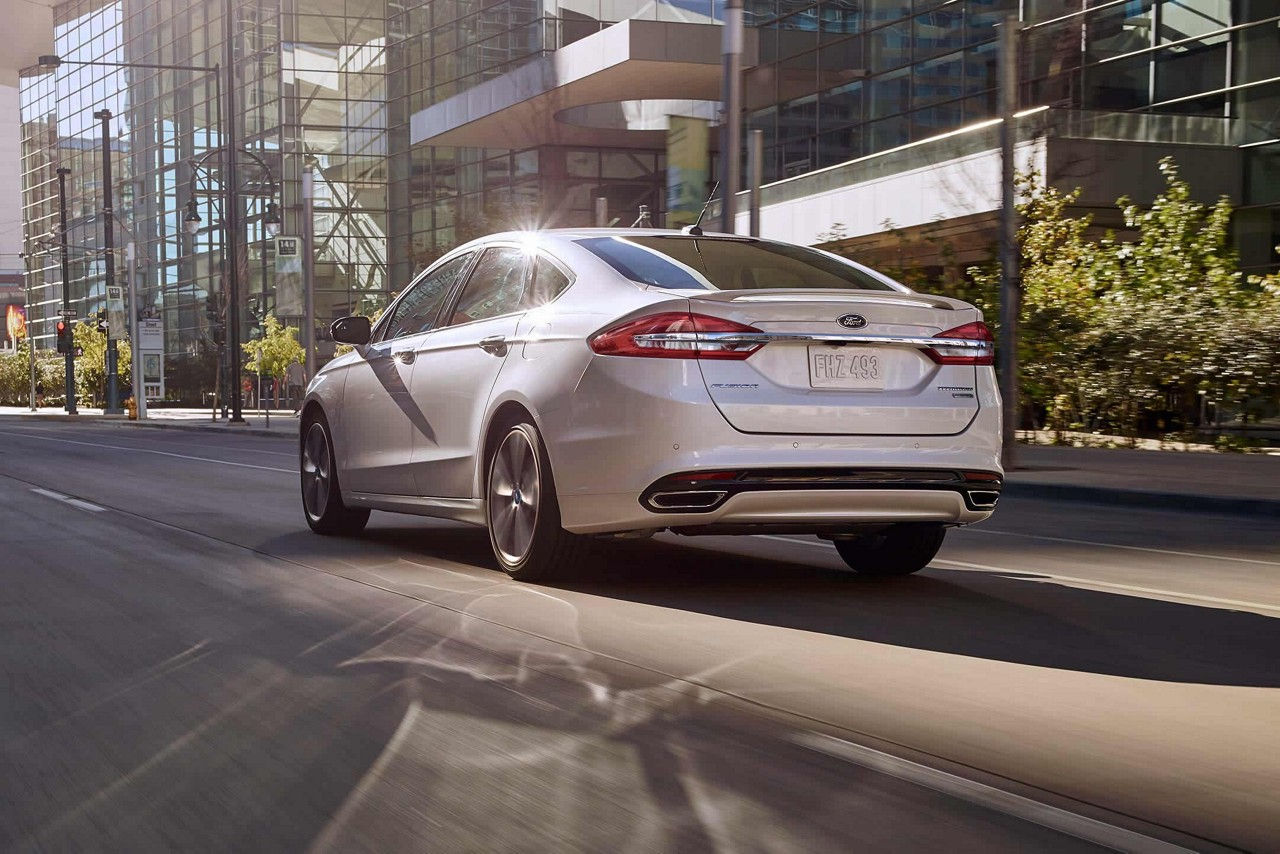 Exterior - 2018 Ford Fusion
The exterior means everything, and it's nothing short of gorgeous from the teasing lower-door indentations to the snappy grille and hood. Everything about this model's face and body points to fun. It's a treat to drive and a sensation to watch. The manufacturer used a crafting strategy that gave it the ability to captivate patrons of all ages. Both young and old drivers will find something compelling about owning this car. The manufacturer created an assortment of attractive colors so that everyone would be able to find something that matched their personality. You could top off your experience with an artistic choice. Color options for the shell include colors such as Blue Metallic, White Platinum, Ruby Red and White Gold.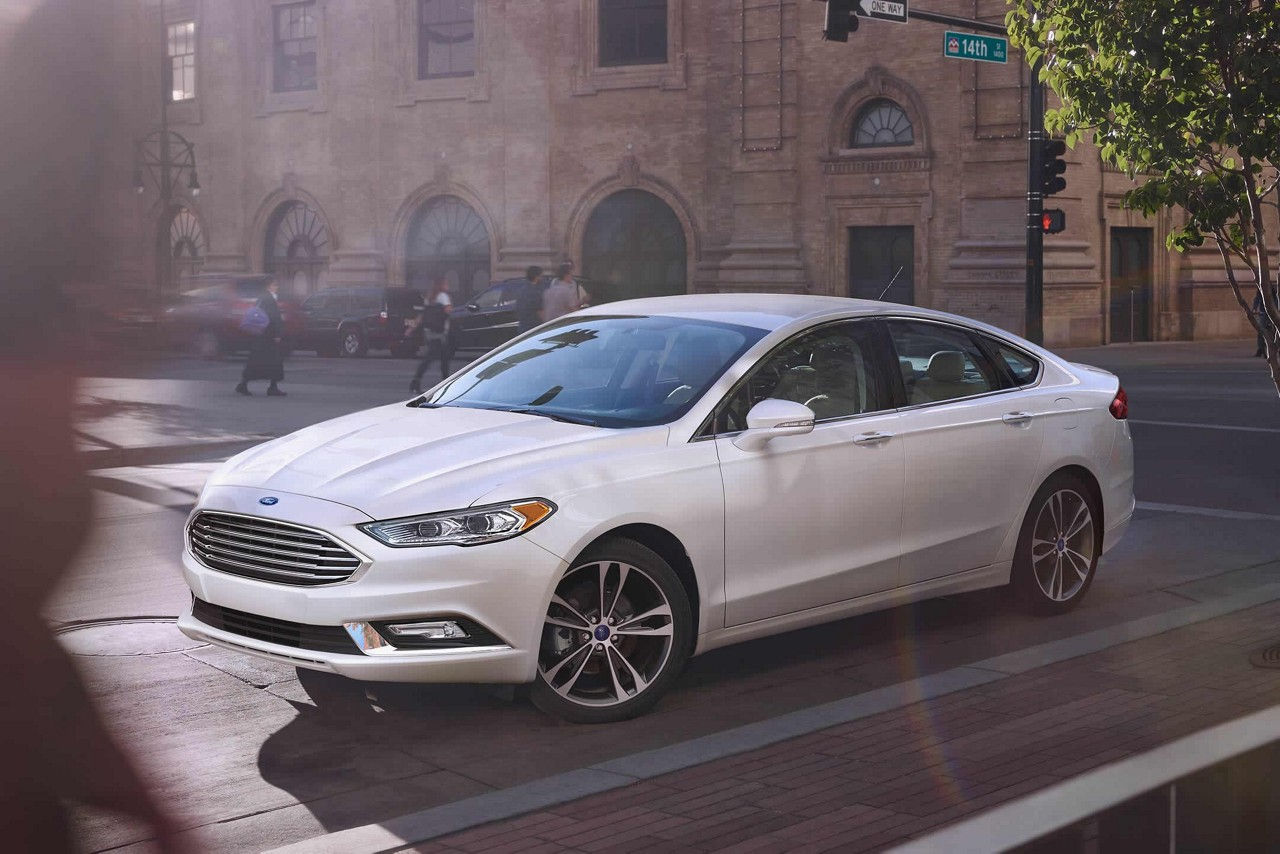 Interior - 2018 Ford Fusion in Maquoketa
The inside of the model is spacious, accommodating and packed with technology and other goodies that you'll love. The manufacturer wanted to give people an unforgettable experience, and they achieved it perfectly with this model. Many people who purchased the Fusion were happy with its five-person seating, soft seat materials, amazing-quality sound system and the Infotainment system. Users rated the interior with an 8.2 out of 10 points on US News, and the reviewers who voiced their opinions praised it. We are certain that you will enjoy every inch of the model's interior, as well. Visit the Maquoketa Ford dealer to get some additional information about the model.
Mechanical - Ford Fusion specs in Maquoketa
The technology is abundant in the Fusion to ensure your driving pleasure. The SYNC 3 system is the leader of the technological features. It enables you to use applications like Apple CarPlay and Android Auto, but that's not all it does. The model also allows you to control almost the entire car with your voice. The advanced voice technology system lets you perform tasks without lifting a finger. You can use that technology to stay safe on the road. The experience will please you pleasantly.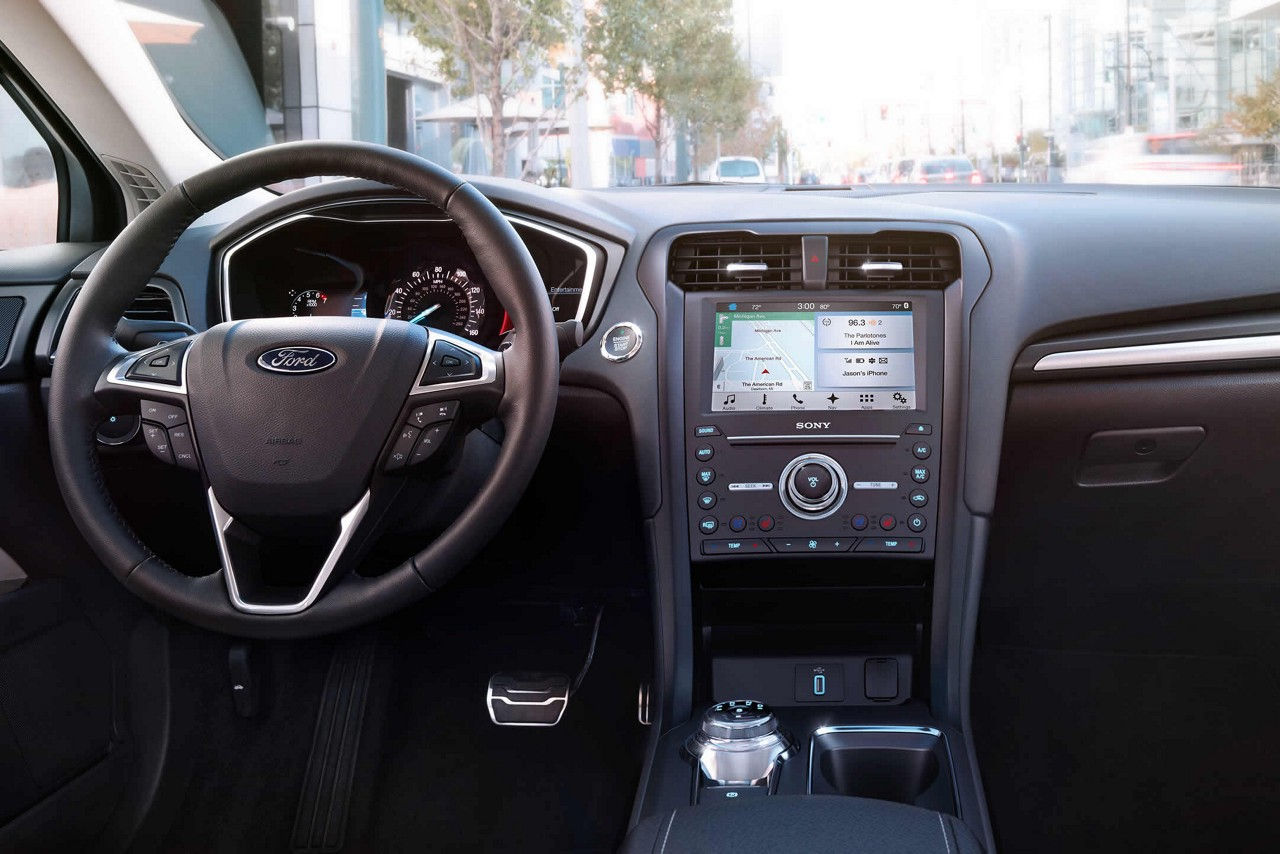 Powertrain - Ford Fusion specs in Maquoketa
It's normal for you to want to know how much power a vehicle has before you drive to the dealership in Maquoketa Iowa and ask about the purchase price. It'll please you to know that Ford has offered several options for you, and you choose according to your preferences. The base model comes with a robust 1.5-Liter EcoBoost engine. You can also choose a 2.0-Liter option or a 2.7-Liter option. All of them will give you a significant amount of kick. The Fusion received high performance ratings from its customers, so it won't disappoint you. Users gave it an 8.4 out of 10 points and raved about its superior handling.
Safety - 2018 Ford Fusion dealer
The Fusion's 9.3-point US News safety score showed that the manufacturer packed it with the features that consumers would need to stay safe on the road. The full list of features is only available at the dealership, but we can tell you about a few of them. ABS, Brake Assist, Electronic Stability Control and Child Safety Locks are a handful of features you can look forward to having on your model. You know the child safety locks are there to protect your kids and keep them from falling out of the car. The Electronic Stability Control is there to keep your entire driving path straight and narrow. ABS can help you if an emergency ever arises, and you need to brake quickly. It will keep your brakes from locking and causing a more severe issue. Have confidence in this vehicle and schedule an appointment to drive it soon.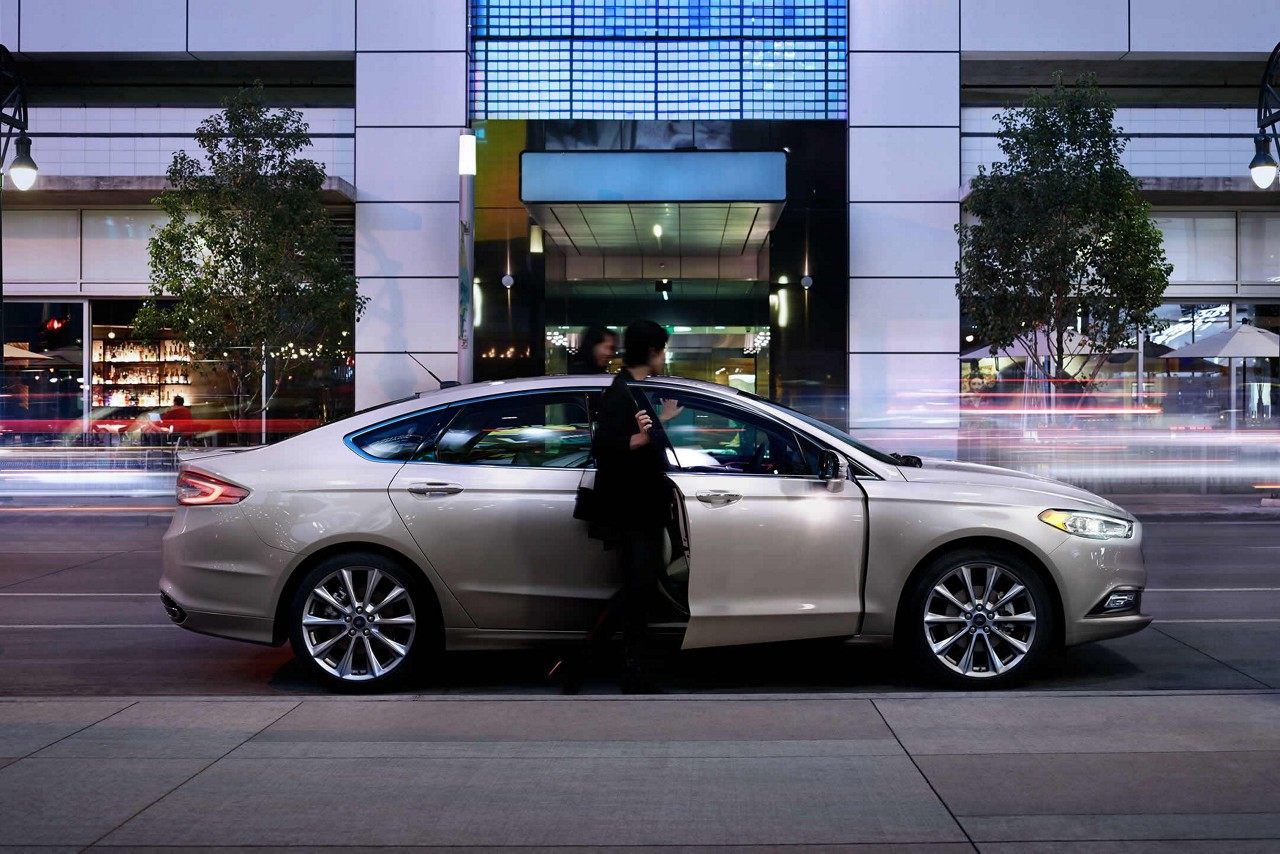 Visit Brad Deery Motors Today
Your shopping experience won't be complete until you've stopped by the dealership in Maquoketa Iowa and gotten behind the 2018 Ford Fusion wheel. You can then experience the vehicle in its full glory, negotiate with the salesperson, close the deal and then speak to the financial experts who will make sure you get everything you need. We're certain that you will adore the Fusion once you've driven it yourself. Once you fall in love, you'll want to marry. The union between you and the Fusion will surely be a fruitful one. Start your honeymoon today by contacting Maquoketa Ford dealer, Brad Deery Motors, and asking to test the Ford model.
*This article is for general purposes only. Please contact the dealership for additional information.*