2018 Ford Escape in Maquoketa Iowa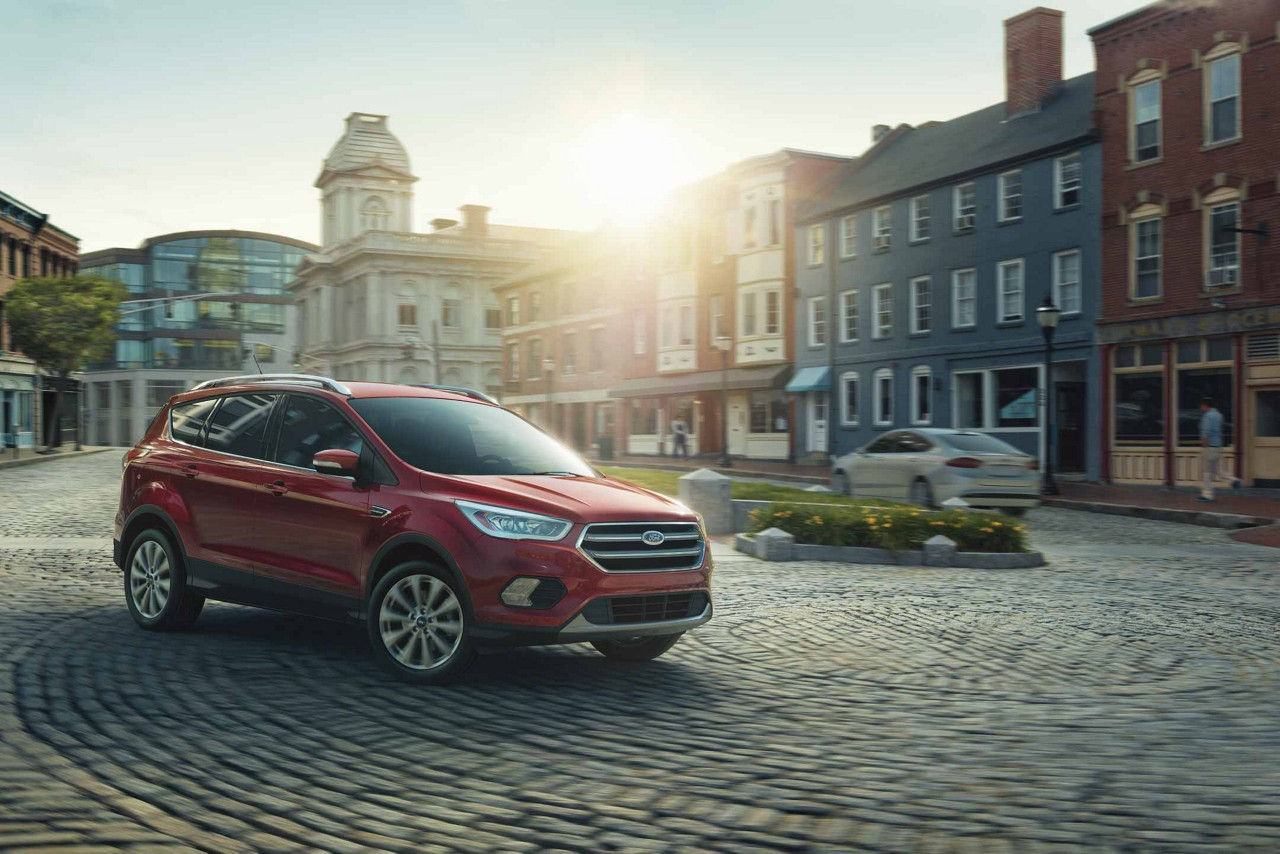 View Inventory
2018 Ford Escape Overview
The compact crossover captures the versatile interior and high clearance of the SUV and blends them with the tough, lightweight frame of the modern sedan to create the optimal multi-passenger, multi-purpose consumer vehicle with the added benefit of top fuel economy. The Ford Escape typifies this category, so it's no wonder it's among the best-selling compact crossovers around. This achievement comes about by taking these vital features and giving them continual upgrades that keep everything fresh. The 2018 Ford Escape is no exception to this formula and Brad Deery Motors in Maquoketa Iowa has them waiting for you with the following assets.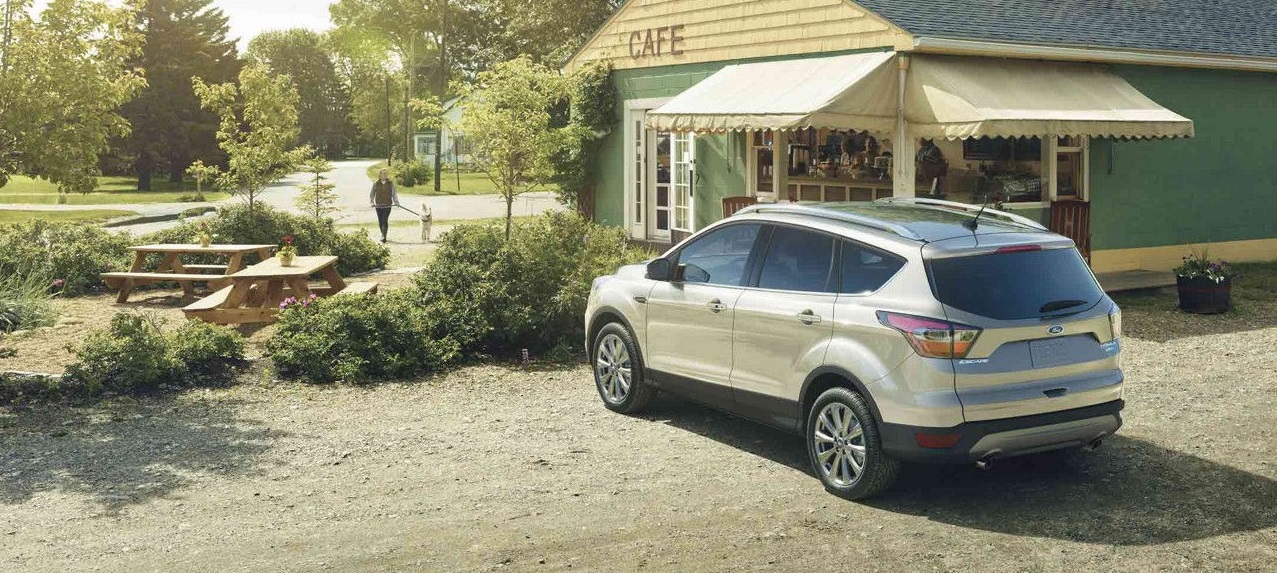 2018 Ford Escape's Exterior
With 7.9 inches of clearance, the 178.1-inch long Escape obviously maintains its SUV sensibilities. Riding on 17-inch wheels that can increase to 19-inches on upscale models, the Escapes available at Brad Deery Motors in Maquoketa Iowa sport a unique profile that steps away from the more truck-like appearance of traditional SUVs while still keeping the voluminous back cargo hatch that makes them so popular. Horizontally drawn headlights focus the viewer's attention to a bifurcated front grille featuring a bold upper grille consisting of a pair of metallic bars stretching side to side with the Ford logo planted in the center. Sharp creases along the hood and sides create the feeling of a vehicle that's continuously in motion. Ford Escape specials include a choice of ten exterior colors such as Ruby Red, Lightning Blue, or Cinnamon Glaze.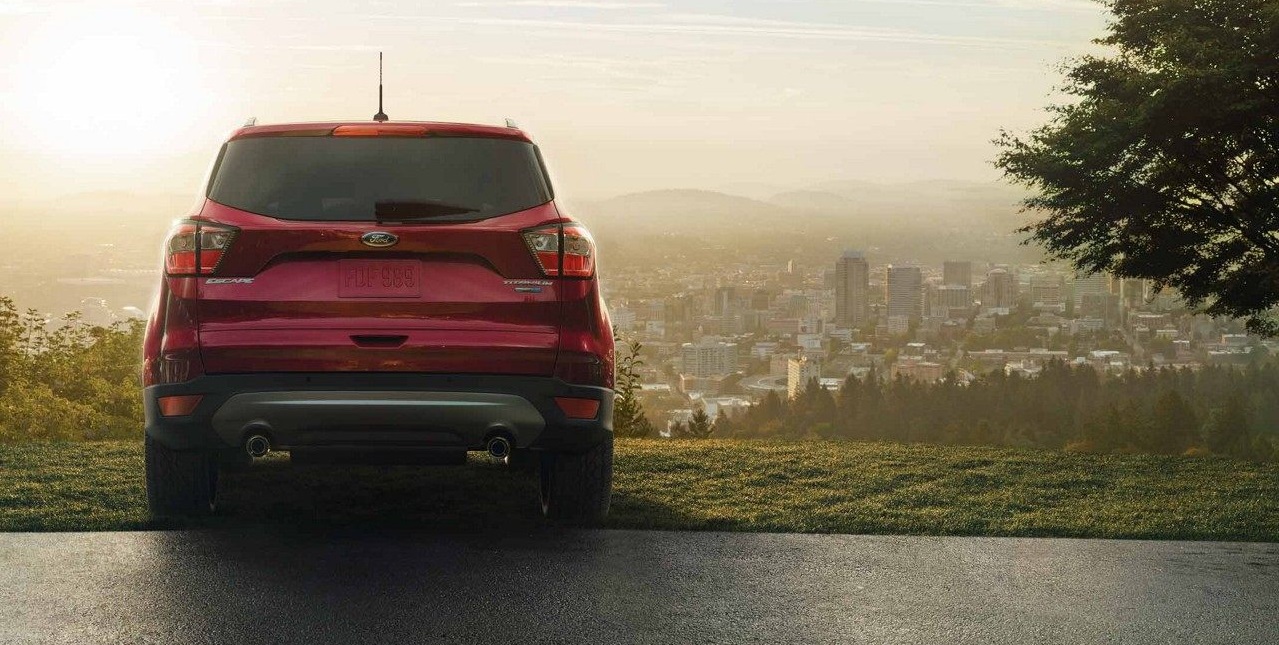 2018 Ford Escape's Interior
The Escape comes in four models including the S, SE, SEL, and Titanium. All of them offer the same roomy interior dimensions such as 39.9 inches of front headroom and 43.1 inches of front legroom along with 39 inches of rear headroom and 36.8 inches of rear legroom. For merchandise, 34.3 cubic feet of rear storage is available that expands to 67.8 cubic feet when the back seat is tucked away. Commuters can enjoy a visually appealing interior with a bold dashboard that subtly tapers at the corners. Even in the basic S model, the center console holds a 4.2-inch touchscreen for easy command of the infotainment features. Other introductory luxuries include an AM/FM/CD stereo system with 6 speakers and air conditioning. In the SE model, dual climate control is introduced along with heated front seats, a moonroof, and satellite radio. The SEL builds on this with leather upholstery, an 8-inch touchscreen control panel, and an automated tailgate. Finally, the Titanium edition incorporates a 12-speaker music system backed by 390 watts.
2018 Ford Escape's Mechanical
The engine block in the 2018 Ford Escape does more than just make the wheels turn. By way of the alternator, power goes to basic necessities like electric power steering that provides a 19.4-inch turning radius without the need for a pulley-driven power steering pump along with power windows and locks. Additional motorized features include a power moonroof, power front seats, and even a motorized tailgate that's activated simply by waving your foot below it.
2018 Ford Escape's Powertrain
With a compact body aimed at good fuel economy, it only stands to reason that Ford equipped its Escapes with efficient engines that still deliver capable power. There are three choices and all of them rely on a 4-cylinder configuration to properly balance brawn with efficiency. The lineup begins with a 2.5 liter block that cranks out 168 horsepower and 170 lb-ft of torque while offering 21 mpg city and 29 mpg highway. Throwing in all-wheel drive, an option for all Escape models, slightly increases fuel usage. More power doesn't require a bigger engine when you step up to the 1.5 liter turbocharged block that generates 179 horses and 177 lb-ft of torque. Expect 23 mpg city and 30 mpg highway from this Maquoketa Ford dealer offering. Top performance among these Ford Escape specials comes from the turbocharged 2 liter powerplant that spawns 245 horsepower and 275 lb-ft of torque. In standard two-wheel drive mode, count on 21 mpg city and 28 mpg highway. In all models, power is relayed through a 6-speed automatic transmission. With the two turbocharged engines, the transmission includes paddle shifters to give you more control.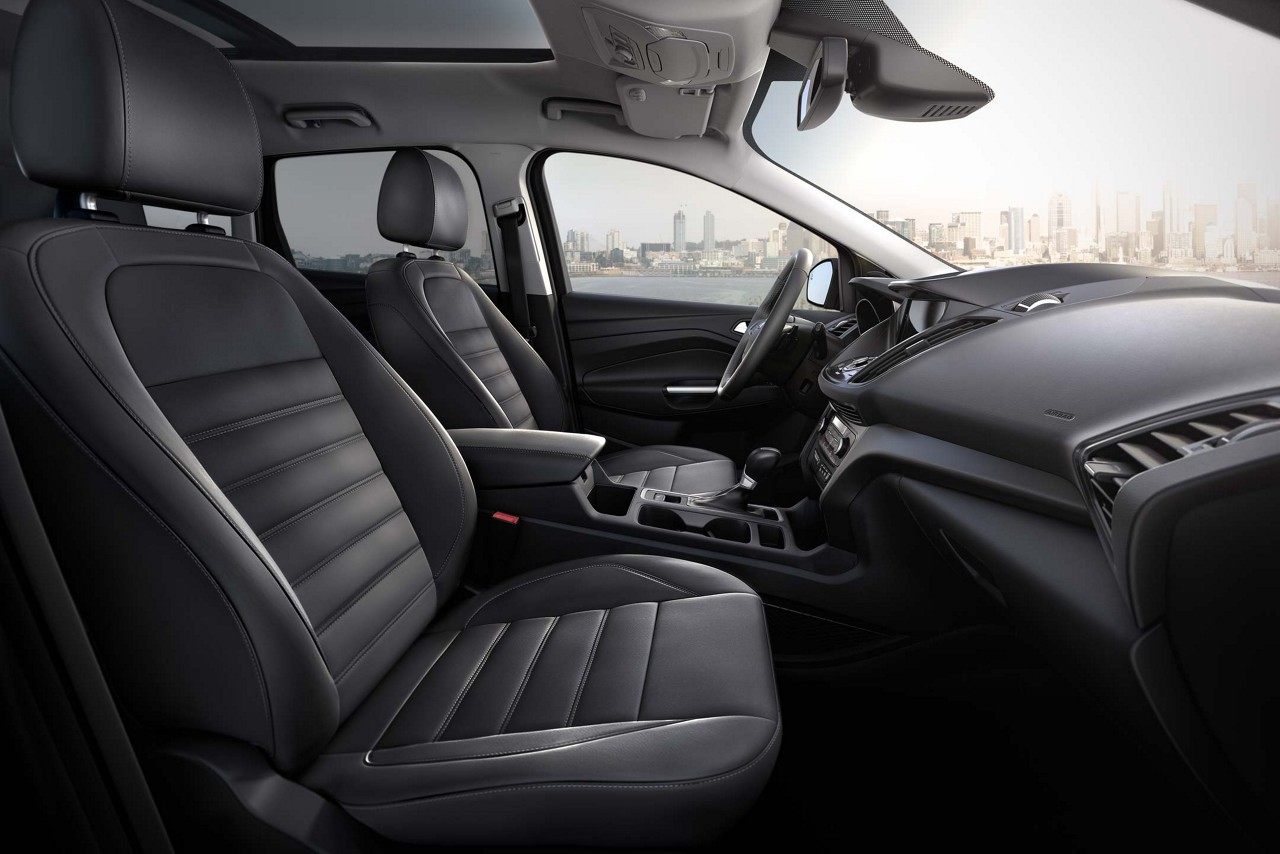 2018 Ford Escape's Safety
Thanks to unibody construction with its customary crumple zones that makes a crossover a crossover, the 2018 Ford Escape has won a an overall score of 5 stars from the NHTSA and an overall rating of Good from the IIHS. Along with this sturdy frame, the Escapes at this Maquoketa Ford dealer possess antilock brakes, traction and stability control, airbags including a driver's knee airbag, and a rearview camera. An extra layer of safety is provided by optional Ford Escape specials like a frontal crash alert with automatic braking, blind spot monitoring, front and back parking sensing, and automated lane keeping. There's even the option for automated parking assistance.
Escape From Ordinary
Although SUVs are thought of as particularly rugged, it's crossovers like the Escape found at this Maquoketa Ford dealer that offer the best protection for the average commuter. Their resilient construction ensure you peace of mind while their slew of amenities will keep you dazzled. To see just how tough and dazzling the 2018 Escape is, stop by Brad Deery Motors in Maquoketa Iowa today to get a closer look.