2018 Chevrolet Trax near Dubuque Iowa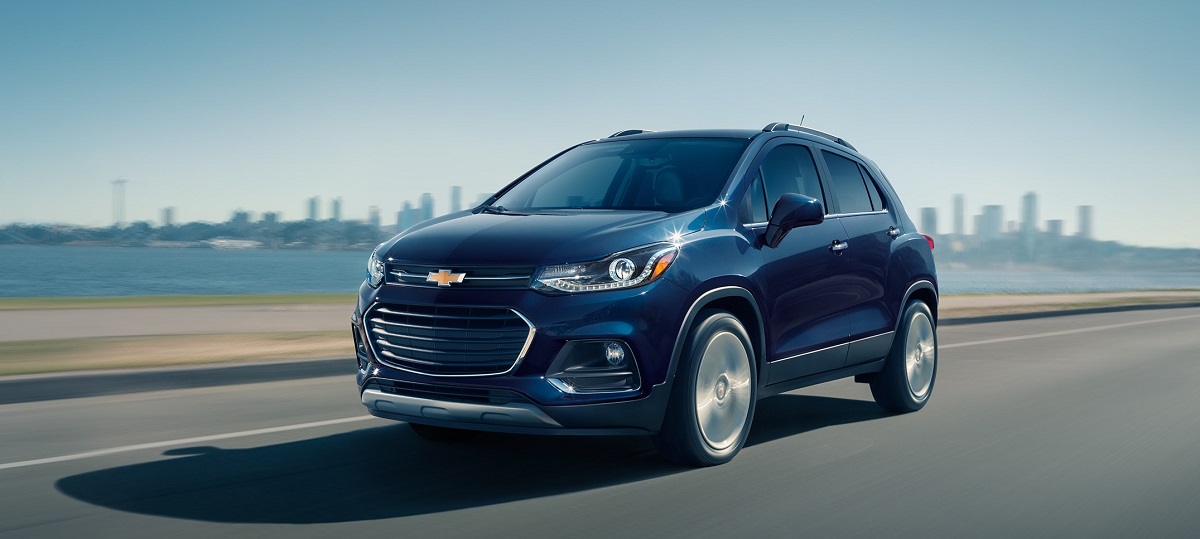 View Inventory
2018 Chevrolet Trax Overview
The Chevrolet Trax is a hip and sporty subcompact SUV that held a spot in the top 10 list on US News for its category. You'll appreciate the model if you are someone who likes all the perks of an SUV but not quite the size of a full version. Brad Deery Motors is showing the Chevrolet Trax near Dubuque Iowa if you'd like to schedule a meeting to see it. It can satisfy you whether you are a college student, a hardworking middle-aged individual or just someone who likes to have plenty of space. Here's some information about the specs that you can read before you make your appointment at the dealership serving serving Maquoketa Dubuque Iowa. This model will make a great gift to yourself or your family.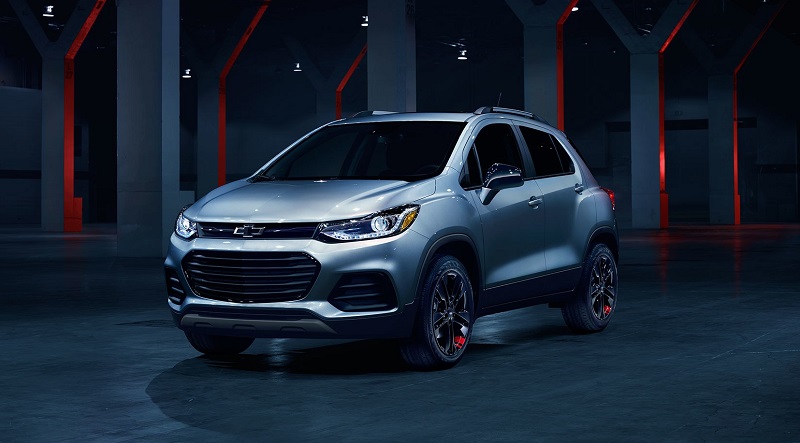 2018 Chevrolet Trax's Exterior
The Trax exterior is downright cute. It's simply adorable. Its playful little smushy face dual-port grille is what gives it its youthful appearance. Another thing that's interesting about the exterior is the headlamp borders. If you look at it from a distance, it looks like the headlamps have diamond borders around them. It's a nice touch that no other SUV model has. The 18-inch wheels have a sporty personality too, and they're crafted of chiseled aluminum. The color choices that you have are pretty exciting, as well. Some of the options that are there for you are Summit White, Storm Blue Metallic, Red Hot and Sandy Ridge Meetallic, which looks pleasantly pinkish. Visit the dealership near Dubuque Iowa and get a good look at these striking colors yourself. You'll love them.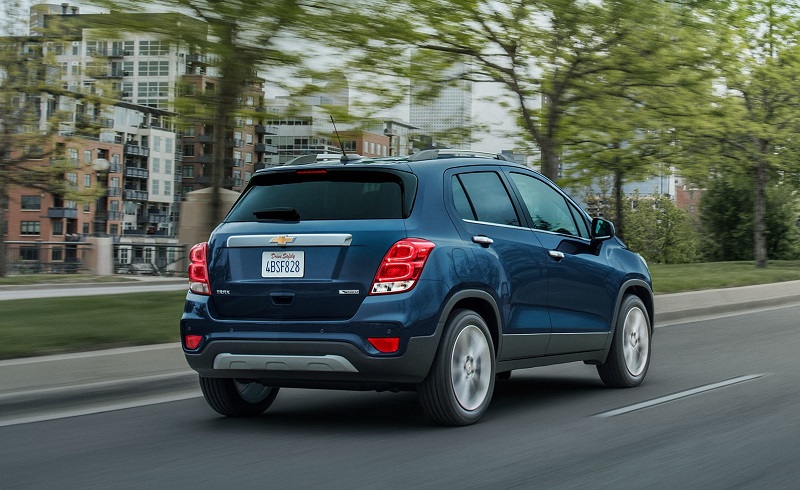 2018 Chevrolet Trax's Interior
The Trax is classified as a subcompact vehicle, but it still gives its owners a lot of space not only for themselves but with the cargo that they bring. You'll have 18.7 cubic feet of cargo space, which is a good amount of space for everything that you need to bring on the trip. However, you can fold your front passenger seat if you like so that you can make room for some extra long items if you need to. The Trax also comes with a premium sound system with six speakers and cozy accommodations such as a chrome accented instrument panel, phone integration and a dual cockpit. Many people left positive reviews about the interior, and we suspect that you will, as well. You just have to make your way to the dealership near Dubuque Iowa and get an up-close-and-personal look at the model.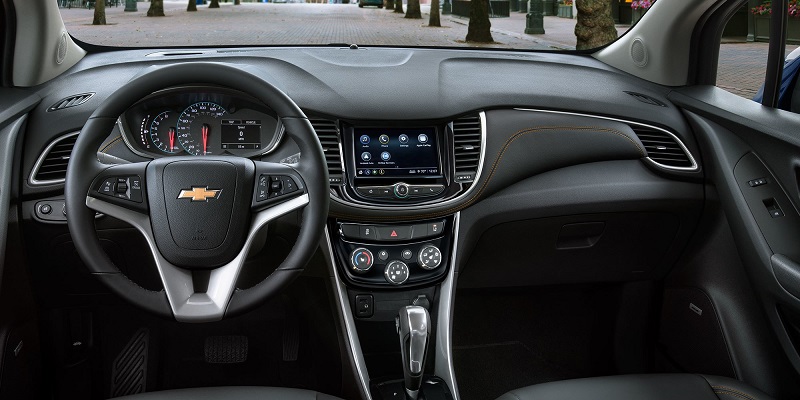 2018 Chevrolet Trax's Mechanical Features
Don't even worry about not having enough cool stuff to play with in this car. You'll have it all. You'll have things like Apple CarPlay and Android Auto to keep you connected to your favorite applications. You'll have acess to stuff like 4G LTE and Bluetooth to keep your experiecne wireless and connected to everything that's important. You'll also be able to control certain aspects of your vehicle from a remote location. You can lock or unlock your doors as well as start your car with your key fob if you need to save time. The model is full of elements that will make your ride a happy one. Feel free to contact the dealer so that you can laern a little bit more about what it has to offer you.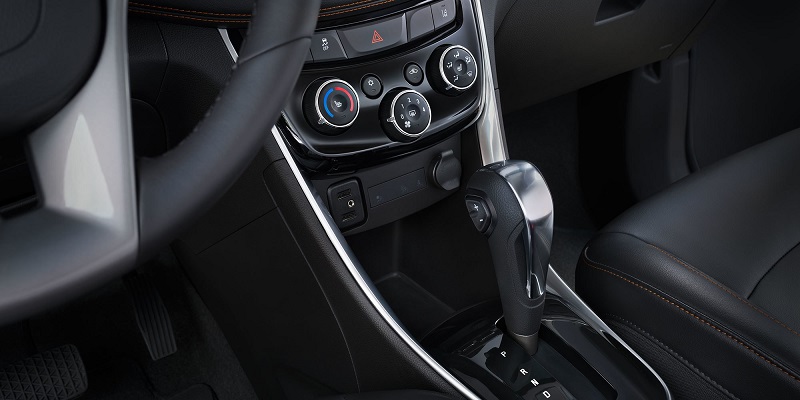 2018 Chevrolet Trax's Powertrain
You may wonder about the motor because the Trax is a subcompact model. Well, the Trax comes with a motor that will be robust enough to take care of your needs. It doesn't slack when it comes to getting you up the road. However, the key focus is fuel efficiency. You'll notice that you'll go far with this model even though it's not a speed demon. The four-cylinder 138-horspower motor is economical, smart nad zippy enough tickle your passion for sportiness a little bit. You won't quite understand until you take a ride in it, though. You must contact the dealer and see for yourself how amzing this model is.
Chevy Trax Safety Features
The Trax had an almost perfect rating for its safety featurs, and it's not by coincidence. The model is an absolute powerhouse wen it comes to its protective lineup. You can take a deep breath and leave your worries behind when you get behind the wheel of this model. The reason is that you will have access to a host of safety features like Lane Departure Warning, Side Blind Zone Alert, Forward Collision Warning and more. Chevy tried to make sure that this model would have you covered from all angles. It did an excellent job. The list of features for your safety is pretty extensive. You can find out more about it, though, by visiting Brad Deery Motors serving Maquoketa Dubuque Iowa today.
Get Back on Trax
The Trax is a great model for you if you're someone who is looking for something spectacular. Everything about it rocks from the contemporary exterior to the tech inside. Reading about it won't do it justice, however. You need to visit the dealership serving Maquoketa Dubuque Iowa and take a spin in it while your salesperson tells you even more cool things about it. Contact Brad Deery Motors today and let someone know that you're ready to get on the right Trax.
**Article for general informational purposes, for complete details please contact the dealership.**