2018 Chevrolet Suburban near Dubuque Iowa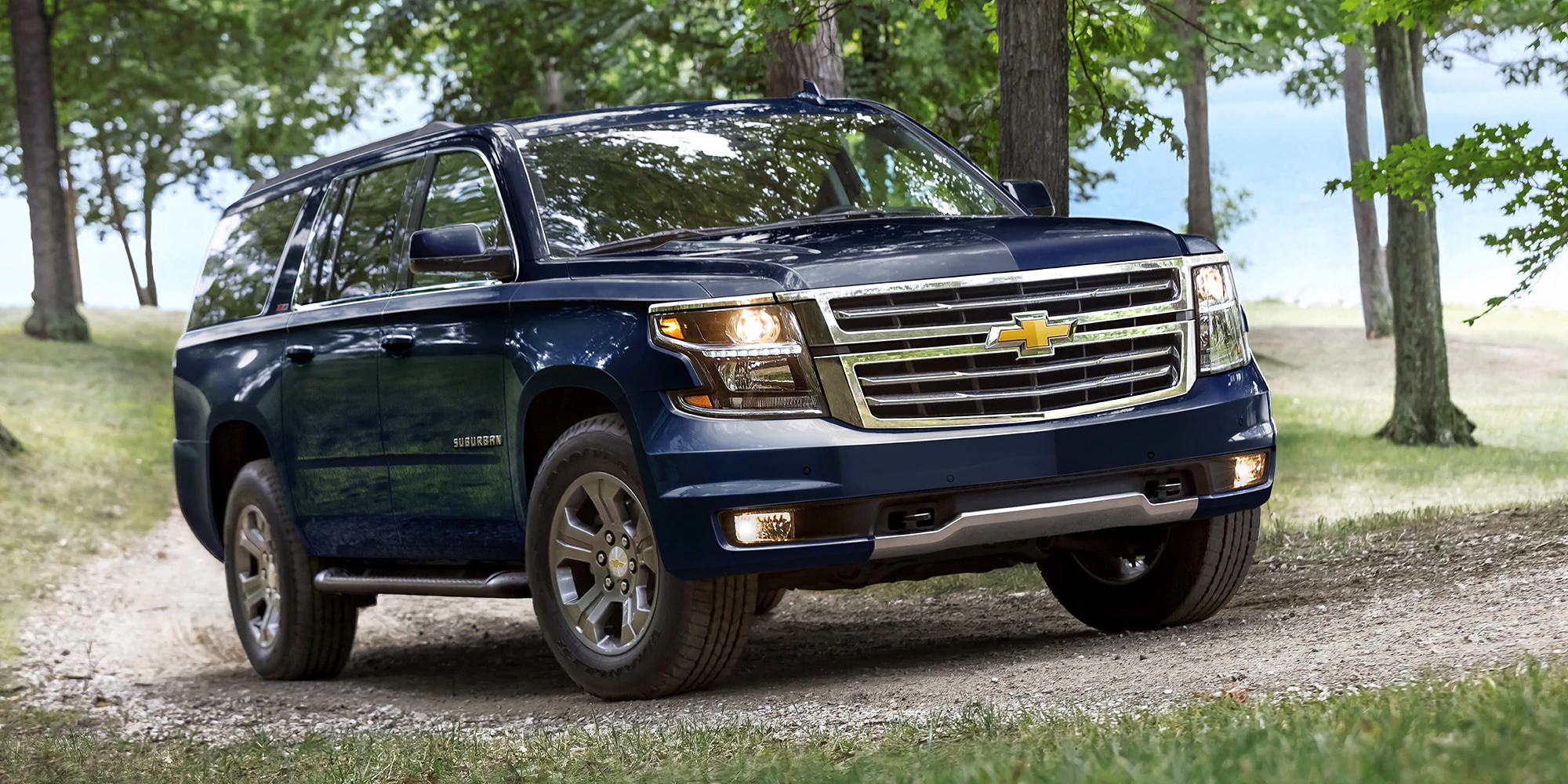 View Inventory
2018 Chevrolet Suburban Overview
With three rows of seats and the capacity to hold up to nine passengers, the 2018 Chevrolet Suburban is a force to be reckoned with. There are three trims available in this year's model, which are the LS, LT, and Premier. What's notable in this year's Suburban is its powerful V8 engine, which ups its towing capacity to an impressive 8,300 pounds. Sheer power combines with a commendable safety system that includes remote door unlocking, frontal collision warning, automatic braking, and a backup camera. All the while, noise-dampening glass creates a smooth and quiet ride. The Chevrolet Suburban also comes equipped with a generous entertainment package that keeps occupants entertained for hours. A luxe interior and array of add-on features seals the deal.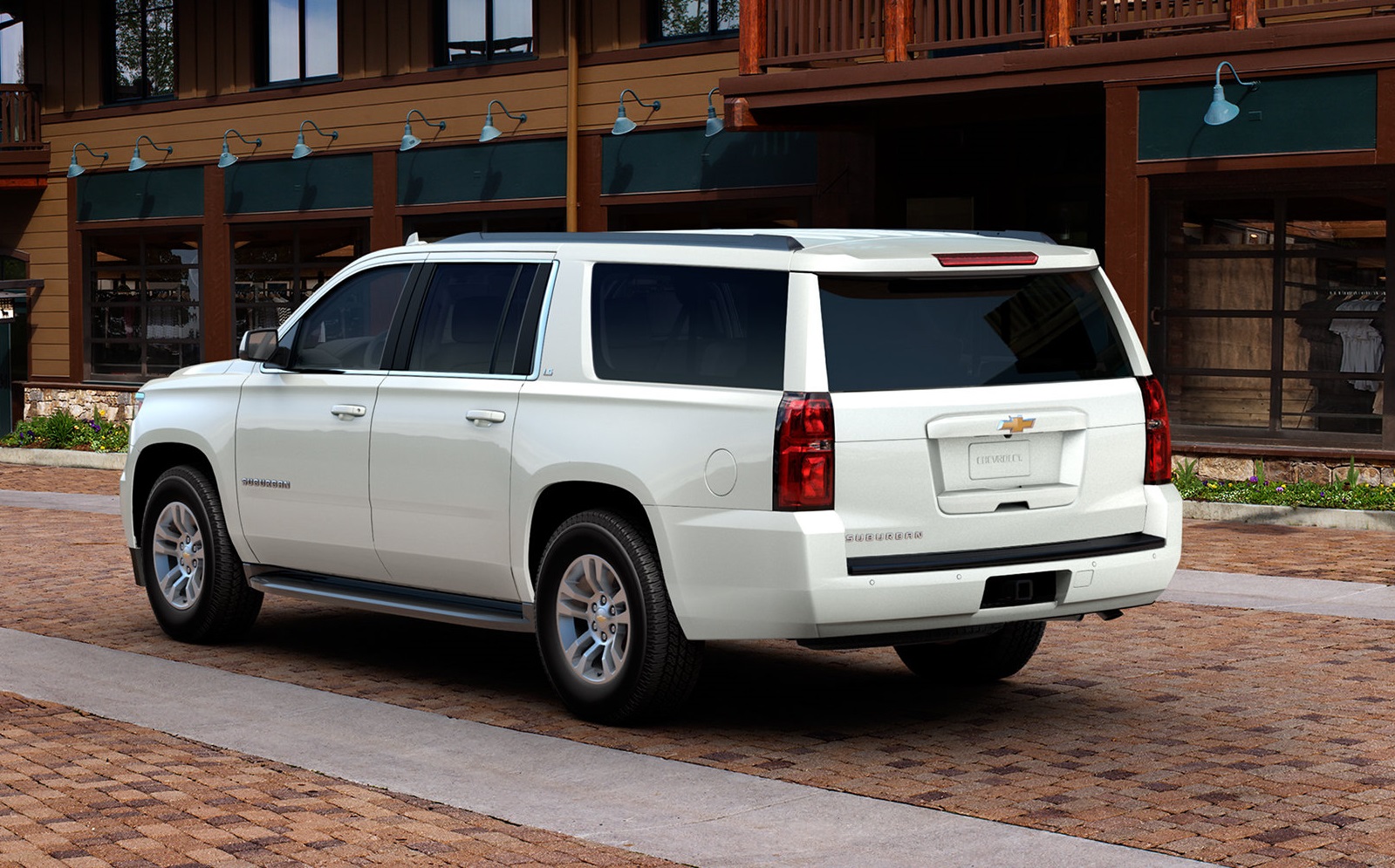 2018 Chevrolet Suburban's Exterior
With a rainbow of beautiful exterior paint colors available, the Suburban near Dubuque Iowa certainly turns heads. For 2018, the Suburban has a classier look than Suburbans of years past with hard edges and crisp lines. Less chrome is a notable change. This year's model comes with several custom exterior packages, including an attractive glossy black paint. You can stop in to check out a Suburban at Brad Deery Motors serving Maquoketa Dubuque Iowa to see the Suburban in person and learn more about making this unique ride your own.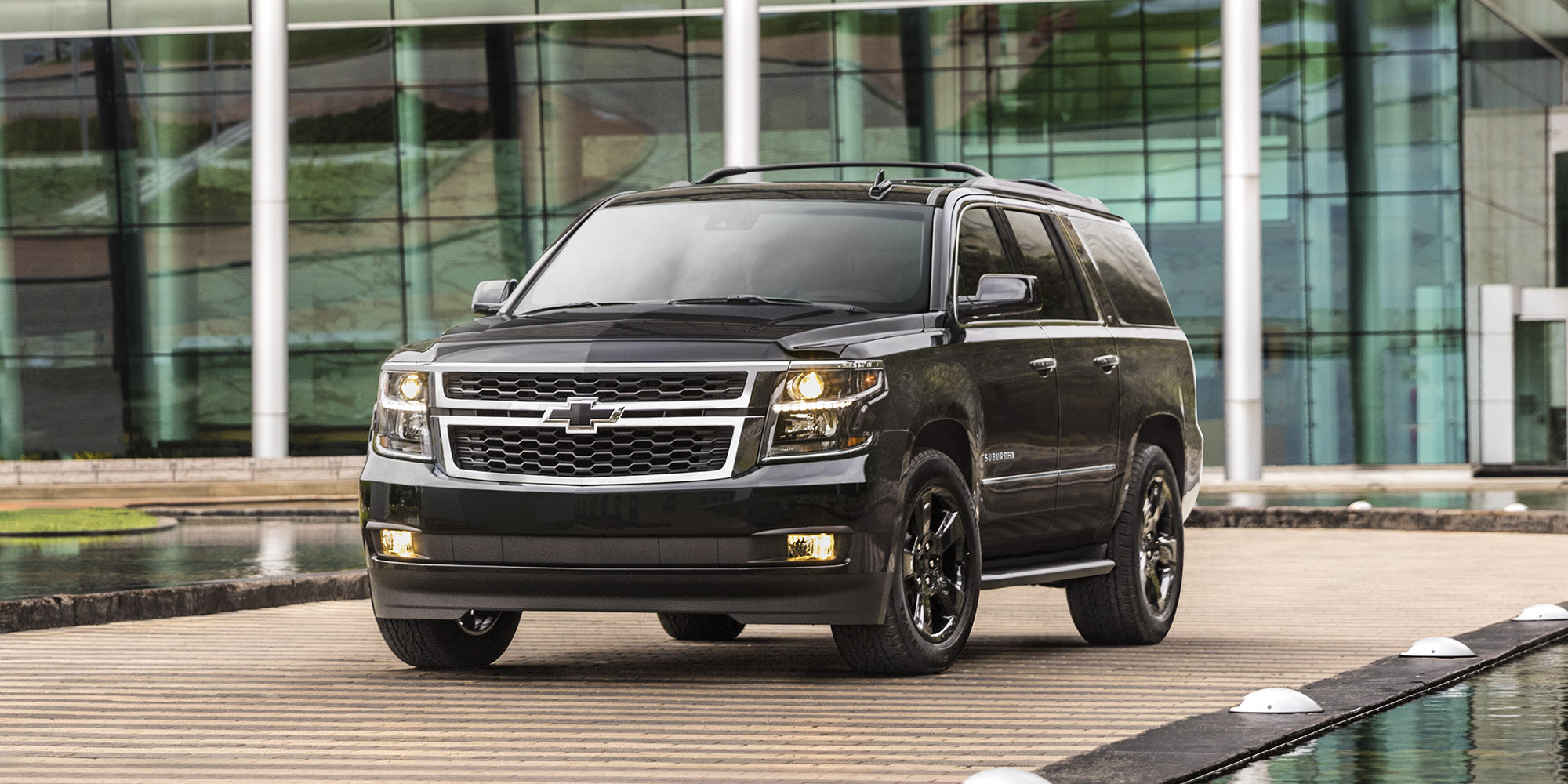 2018 Chevrolet Suburban's Interior
While the Suburban near Dubuque Iowa looks sporty and muscular on the outside, the interior is quite luxurious. Premium stitching and hand-made accents are a nice touch throughout the cabin. The wide center console has plenty of storage space, and it also houses a USB charging port. With 13 additional charging spots throughout the car, passengers can rest assured they'll all arrive at their destinations with fully charged appliances. In the front, there is a centrally located eight-inch display screen with smartphone integration and app connectivity. Entertainment continues throughout the cabin too, thanks to an entertainment system that keeps second-row and third-row passengers entertained on even the longest trips with a DVD player, two screens, HDMI connection, and digital headphones. The acoustic-laminated windows and windshield reduce noise so that even the driver and third-row passengers can hold a conversation. The second and third row seats can split and fold to make room for any number of belongings, including a boat! A generous add-on package for the Chevrolet Suburban includes a heated leather-wrapped steering wheel and a WiFi hotspot.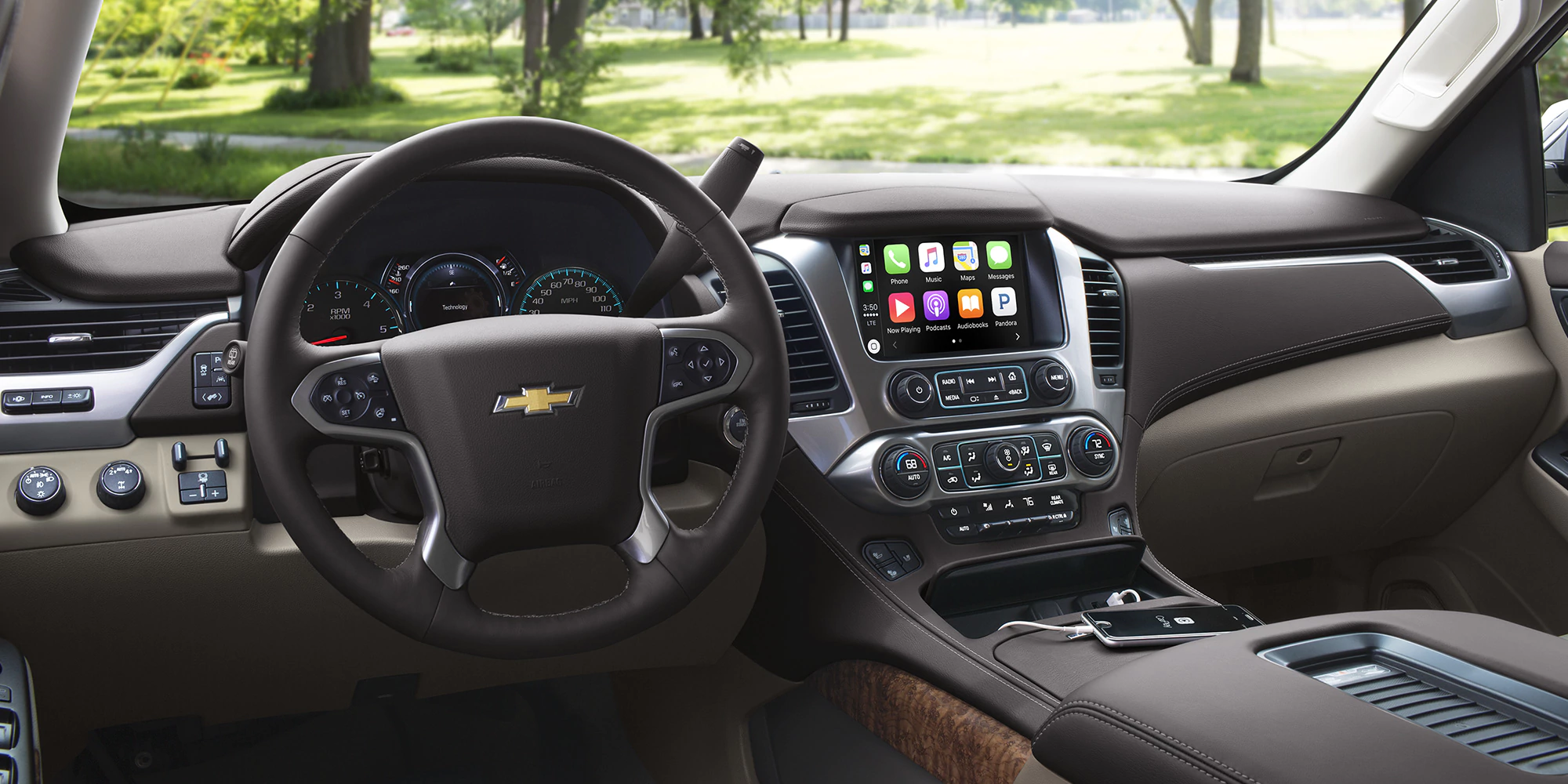 2018 Chevrolet Suburban's Mechanical
As you enjoy a smooth and comfortable ride down the highway, you're probably unaware of everything that's going on in the Suburban to make that happen. A forward-thinking mechanical system makes the Suburban comfortable and safe to drive, with or without something in tow. A 3.08 rear axle ratio is standard, while a 3.42 rear axle ratio is available. A locking rear differential is also standard, as are four-wheel anti-lock disc brakes. A trailer brake control system and engine block heater can be added to make the Suburban at Brad Deery Motors, serving Maquoketa Dubuque Iowa, even better equipped to tow large capacities.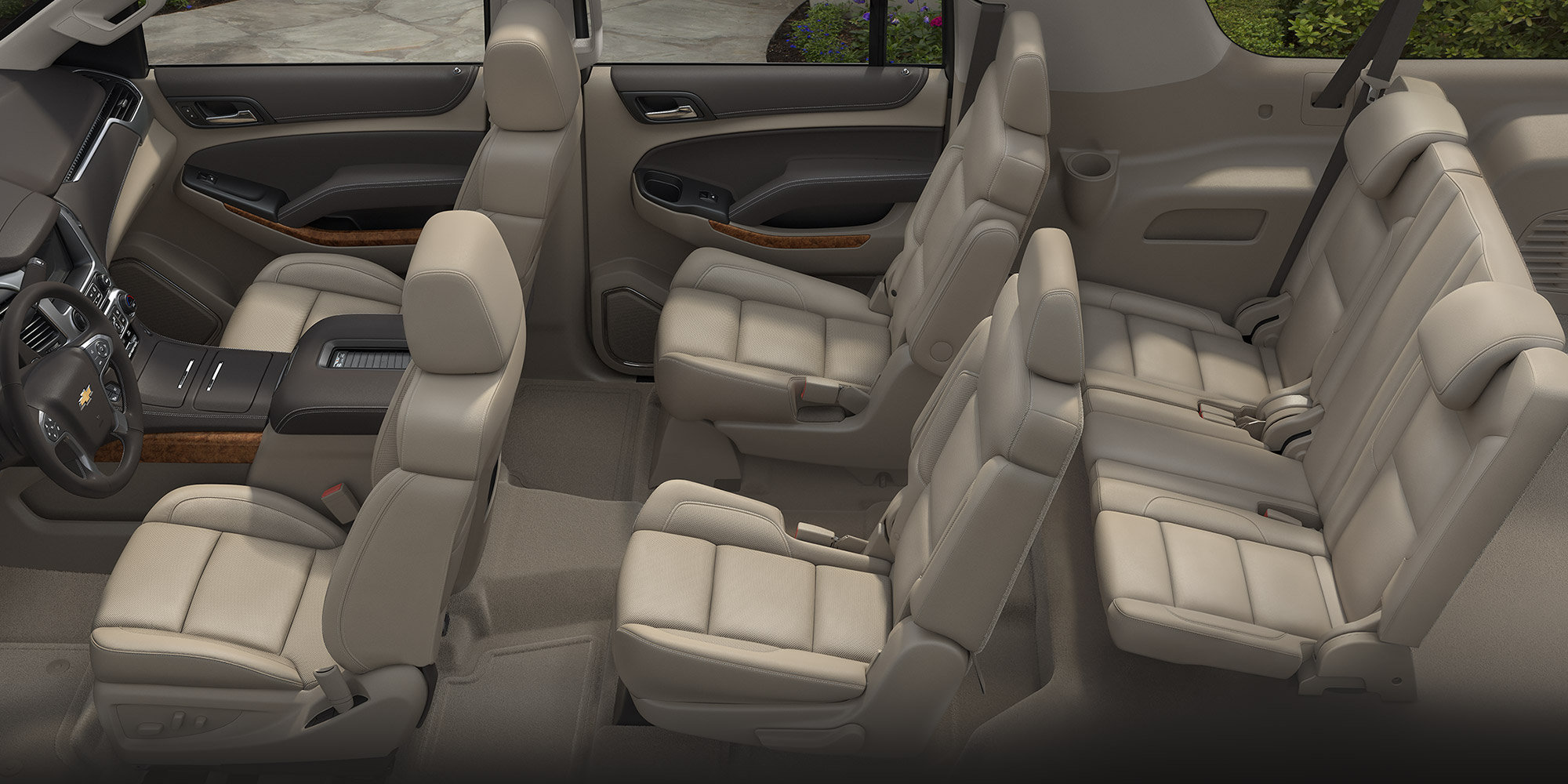 2018 Chevrolet Suburban's Powertrain
While the Chevrolet Suburban looks polished and refined outside and in the cabin, what you'll find beneath the hood is quite different. The SUV is powered by a 5.3L, 355 HP engine with eight cylinders that produces up to 383 LB-FT of torque. This engine is powerful enough to help the car tow up to 8,300 pounds, especially with the towing package added on. An 8,300 LB towing capacity is the maximum for the rear-wheel drive Suburban, while an 8,200 LB towing capacity is the maximum for the four-wheel drive configuration. Perhaps best of all is that despite the powerful engine, this car is not a gas guzzler. Its innovative lightweight suspension maximizes fuel efficiency and gives the Suburban an average of 23 MPG on the highway. The vehicle comes standard with rear-wheel drive, but four-wheel drive is also an option. A six-speed automatic transmission is standard, but you can upgrade to a more powerful 10-speed automatic transmission if you want an ever faster and more powerful car.
2018 Chevrolet Suburban's Safety
In the front and back, the 2018 Chevrolet Suburban is well-equipped with safety features to keep you safe and focused on the road. Safety technology in the front includes a frontal collision detection sensor, which sends an audible warning if you're getting too close to the car in front. When you're traveling less than 50 MPH, the system automatically applies the brakes to stop an accident from happening. An available amenity is the safety alert seat, which starts vibrating when a collision is imminent instead of generating audio alerts, as the standard system does. In back, the safety package includes a backup camera and rear cross-traffic alert. There's also a rear parking assistance feature that helps you reverse in difficult situations. A lane change alert with a side blind zone monitor, which lets you know when other cars are in or approaching your blind spot, completes the SUV's safety package.
With a winning combination of good looks, durability, and a luxurious interior, the 2018 Chevrolet Suburban checks all the boxes for satisfying SUV fans' needs. The Suburban has historically been one of the best-selling SUVs in the United States, and the 2018 edition continues that tradition. If you're ready to look at a Suburban, now's the time to contact Brad Deery Motors near Dubuque Iowa. Serving Maquoketa Dubuque Iowa, we're the go-to dealership for all your Chevy Suburban questions and needs. If you're ready to schedule a test drive, we can certainly make that happen. We'll also explain the different trim levels and the features that you can add to each to make a ride that's all yours.